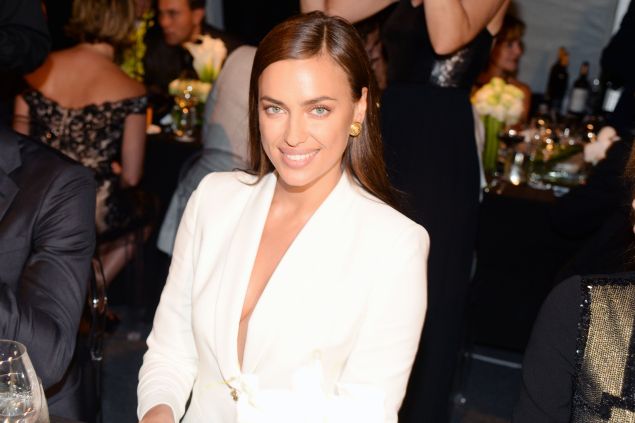 The West Village seems to have no shortage of aspiring model/actresses, but the neighborhood does look to be losing one of its professional pretty people: Sports Illustrated supermodel Irina Shayk has put her Perry Street condo on the market.
Ms. Shayk purchased the 2,462-square-foot unit at 166 Perry Street in 2010 for $1.96 million, when she was dating Real Madrid soccer superstar Cristiano Ronaldo, with whom she graced the cover of Vogue Spain after the two reportedly met during their campaign for Armani Exchange. Because, why not?
Flash forward five years later, and Ms. Shayk (born Irena Shaykhlislamova) has a new boyfriend, Bradley Cooper. Rough life. Anyway, perhaps Ms. Shayk decided that she'd also like a new apartment. Or maybe Mr. Ronaldo's new $18.5 million Trump Tower pad inspired her to upgrade. Either way, her one-bedroom, 1.5-bath loft is now on the market for $3.995 million.
Jacky Teplitzky, Jacques Cohen, William Martin and Geraldine Dayan at Douglas Elliman (DOUG) share the listing for the loft in the glassy Asymptote-designed building, which has 12-foot ceilings, wide plank oak flooring, and has been described as a "seductive" space. Since the listing doesn't include any photos, we'll just have to take their word for how seductive the apartment is. (Note: it does not come with the current occupant.) It seems like it'd have to have undergone a pretty alluring renovation to justify the price bump for 2010, but then again, perhaps it's as magnetic as a SI supermodel.