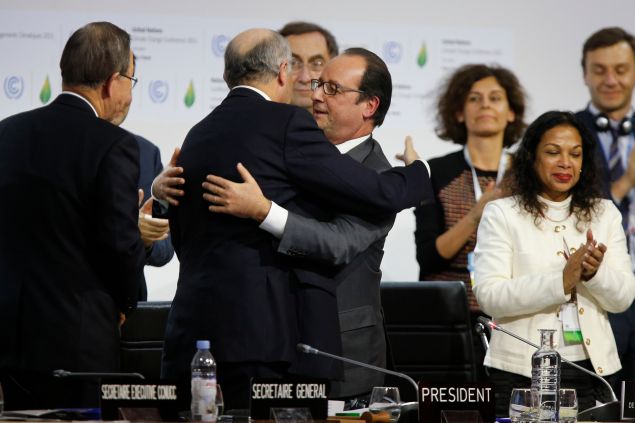 On December 12th, 195 countries set aside their many differences to unanimously adopt the Paris Agreement on climate change. Think about that for a minute. When was the last time virtually all of the world's countries came together on anything?
There is a remarkable global consensus that climate change is a civilization-threatening problem. Among the other elements of the accord: all countries need to take aggressive action to reduce their emissions; countries should establish their own targets, but be subject to international review and verification to establish whether the targets are robust, and are being met; and developed countries—historically responsible for the problem—owe the developing countries financial support to assist in tackling the problem.
There is also increasing recognition that our current trajectory of warming 4.5 degrees Celsius—roughly 8 degrees Fahrenheit—is unsustainable, and a pathway to ruinous ecological and economic destruction. Even countries with the most to lose economically by reining in emissions in terms of constrained economic growth–India and China, most notably–recognize this, because those countries are among the most vulnerable to the devastating impacts of climate change, including sea level rise, glacier melt, extreme temperatures, and disruption of weather patterns vital for agricultural production. Those countries are also choking on deadly air pollution, primarily from the same sources—diesel vehicle and coal plant exhaust—that are responsible for carbon emissions.
So how is the new climate order minted at COP21 in Paris different?
The Paris agreement is only a first step, a framework for future action that will be adequate to meet the climate challenge.
For starters, the agreement firmly pushes to the fringes deniers and obstructionists. Even fossil fuel powerhouses like Saudi Arabia, Venezuela and Russia, who have played the spoiler at the climate negotiations in years past, felt peer pressure sufficient to trump short-term economic interests. Australia and Canada, notorious for their years spent wandering in the climate recalcitrance wilderness, recently rejoined the fold of proactive climate leaders. In short, no country can afford to ignore or even to deprioritize climate change and remain a morally legitimate and powerful voice on the international stage.
The agreement also has established a modicum of certainty in governments' commitments to tackle emissions, sending investors an unmistakable signal that fossil fuels are a long-term losing bet.
So now what?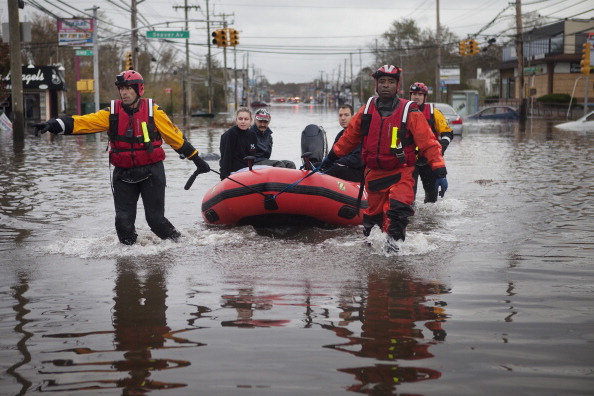 This agreement is only a first step, a framework for future action that will be adequate to meet the climate challenge. We need aggressive policies to price carbon as more than 30 countries, provinces and cities have done. China has announced a nationwide cap-and-trade program to take effect in 2017. The European Union has shored up its moribund cap-and-trade system, bolstering carbon prices that languished near zero for years. Major economies such as Japan, South Korea, South Africa, and Mexico have introduced major carbon pricing schemes. More of these policies need to follow.
We also need more mandates to help renewable energy and energy efficiency fight on an even playing field with incumbent technologies that have in their favor current infrastructure, vested political interests, and our vestigial global practice of not adequately taxing and restricting air, water, soil, and carbon pollution. A research paper produced at the International Monetary Fund this spring put the global price tag of fossil fuel subsides—including implicit climate and health costs—at $5 trillion per year, or six percent of worldwide economic output.
We need new initiatives to invest in clean energy, sustainable agriculture, and carbon-sequestering technologies. The Breakthrough Energy Coalition, launched in Paris and backed by $1 billion from Bill Gates and another $1 billion thus far from 27 other investors and philanthropists, is a good start. Such efforts will ultimately bring the costs of new technologies down and bring their benefits up.
We need to ramp up investments in infrastructure and institutions that will help make vulnerable societies more resilient against the Hurricane Sandys, Typhoon Haiyans, and scores of nameless but increasingly intense droughts and floods of the future.
And to ramp up those investments, we need the private sector to lead, developing new financial products that are tailored to these goals, and to advocate loudly and aggressively for new rules on internalizing, measuring and disclosing investment vehicles' climate risks, benefits, and costs that align investors' fiduciary responsibilities with broader climate change goals.
And lastly, we need the public to step up by creating a political groundswell for action on climate change, both at the community level and nationally. In every country, eyes are now on commitments, planning and execution of emissions reduction targets that will be reviewed every five years by the UN Framework Convention on Climate Change. The rules of the game have been set; now it's a race to see who can make good on them. And it won't be easy, because everyone sees the economic costs of higher prices due to carbon taxes and lower returns on certain investments, but few people can see first-hand and count in their wallets the benefits of safer coastlines, resilient food chains, and secure water sources—particularly when those benefits will only materialize decades hence. Even those benefits that come soon, such as better air quality, energy independence, a more resilient grid, and economic renewal from new infrastructure investment, are threatened by advocates of entrenched legacy industries like coal and ideologues who don't like the proponents of climate action or their ideas. Our politicians now need to have the conviction and foresight that 195 countries did at COP21. But most will only have the courage—or impetus—to act if they know the public demands it.