It's inevitable. Every year, after endless holiday planning, someone springs a gift on you and you're entirely unprepared to reciprocate. Of course, there's always re-gifting options (i.e. soap and candles) that you've kept in your closet for occasions like this. Instead of re-gifting, keep new gifts on-hand for when a co-worker, friend or even family member surprises you with something thoughtful. Now, when a last-minute holiday party pops up, you'll have hostess gifts that are more magical than mundane.
1. KREAFUNK aHead Wireless Headphones, $145: Living in New York means accepting that you'll go through a constant supply of headphones, gloves and scarves that seem to disappear constantly in your lifetime. No matter who you're spontaneously gifting, with noise reduction and a charging cable, they're sure to appreciate this cut above ear buds.
2. Janice Minor Petrified Wood Serving Pieces, $200: Nothing says "master entertainer" like a ridiculously chic cheeseboard. If you're feeling particularly creative, pick out a few of your favorite cheeses and add them to the present. It's easy enough to do day-of, or even on your way to a party, along with throwing in your favorite bottles of wine for perfect pairings.
3. MakersKit Classic Cocktail Kit, $36: Everyone could use this trendy bar cart addition, stocked with a Mason jar for Brooklynites, a double jigger, hardwood muddler and pour spouts. They can channel their inner mixologist without leaving the comfort of their own home (or, they can have a mixologist come in and utilize the kit for them).
4. Kate Spade's "First to Give a Toast", $270: Kate Spade is offering gift kits this season for everyone from the perfect hostess to the seriously stylish kid. For those smart enough to holiday shop in advance with someone specific in mind, you can choose from sets geared towards photographers and animal lovers (although there are no goldfish included). The toasting kit includes a wine tote, jeweled bottle stopper, set of flutes, confetti cards and sunglasses, and it can be bought as a set or alone.
5. Williams-Sonoma Wicker Picnic Basket, $349: While there's nowhere to take a picnic basket now unless you're jetting to a tropical destination, once spring returns it will be a mainstay for Central Park luncheons. Throw in a Zabar's gift card to create the ultimate picnic dreams solution.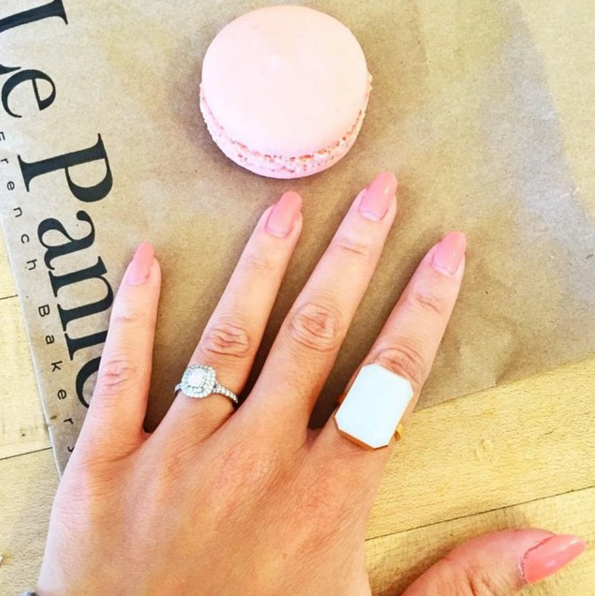 6. Ringly Daydream Rainbow Moonstone, $195: Ringly uses discreet technology to force people to stop checking their phone. No matter who gifts you this season, they could use a Ringly in return to prevent brunch from becoming an Instagram scroll-fest obsessed with seeing what kind of eggs everyone else is eating. The Ringly connects to phones the user when important notifications come in, using customized vibration and light patterns. It's ideal for the tech-obsessed, and less presumptuous than a fitness tracker.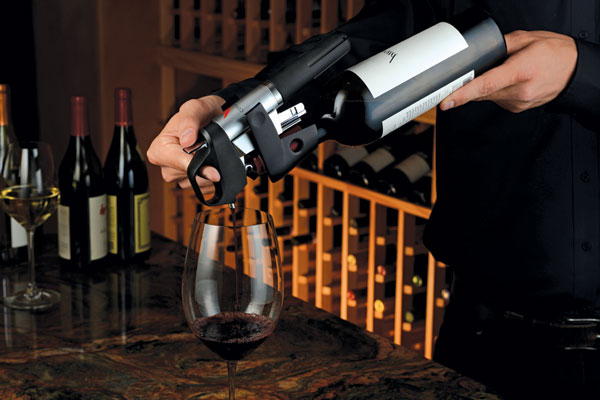 7. The Coravin Wine System, $399: This futuristic system allows you to pour a glass of wine while the cork's still in place. Before your one glass of wine with dinner turns into a bottle because you wouldn't want it to go bad, consider that this securely protects the remaining wine. The ideal gift is something someone would never get themselves, which makes this state-of-the-art wine system a winner.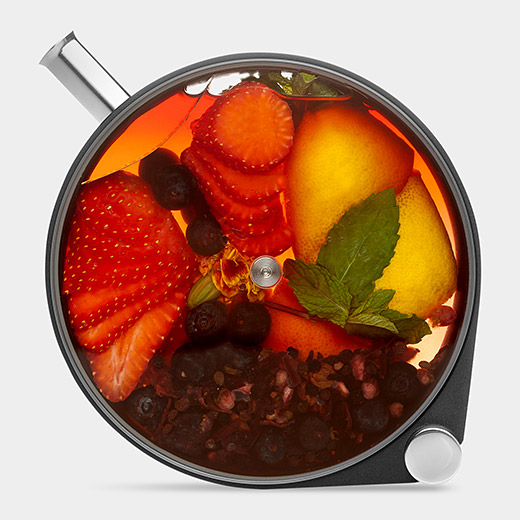 8. The Porthole Infuser, $100: Sometimes gifting feels downright impossible when you're hunting in your closet for something that no one has in theirs. No matter how kitchen-savvy your hostess is, it's almost impossible that they have this infusion vessel from Martin Kastner of Crucial Detail design studio. It's perfect for friends who are always trying something new, because it creates cocktails, oils, dressings and more, all while looking MoMa-worthy.
9. The Barneys Holiday Beauty Box, $450: It's entirely possible that you'll fall so deeply in love with what's inside that you'll never give this one away… Which makes it the best possible gift, because whoever receives it will be beautified until the next holiday season. With a $1,440 value, it includes favorites like a Kevyn Aucoin eyelash curler, Nars mascara and the Moroccanoil your hairstylist is always after you to buy. There's also a men's version, which is equally useful (although a little less lust-worthy).
10. Vintage City Map Wool Throw, $240: A New York map will make your gift-ee believe you had them in mind from the beginning, when the truth is that all your friends are New Yorkers now (ignoring those who've decamped for the West Coast). There's eight different cities, and even a Brooklyn throw for those bridge and tunnel folks in your life.