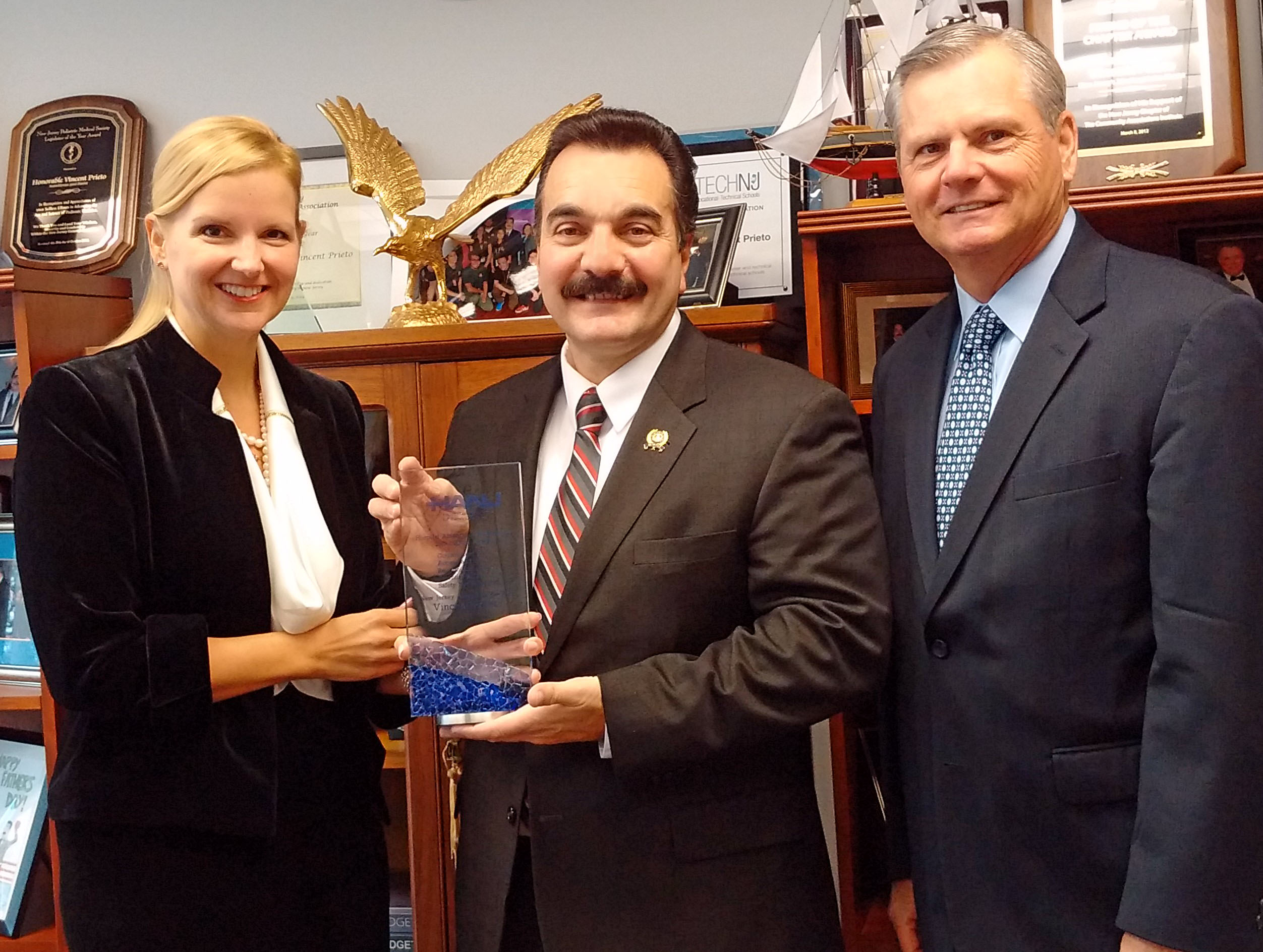 Senate President Steve Sweeney and Assembly Speaker Vincent Prieto are the recipients of the first-ever Hospital Alliance CARES (Commitment to Access and Recognition of the Essential role of Safety net hospitals) award. The award was established to celebrate leaders who are dedicated to have dedicated effort to building safety nets in their communities and engaged with the Hospital Board Alliance to do so. A safety net hospital is a health system that provides significant amounts of services to uninsured and low-income people in need.
According to Chairman of Hospital Alliance and President and CEO of Jersey City Medical Center/Barnabas Health Joe Scott, Prieto and Sweeney are deserving recipients of the award because they "have proven to be effective advocates for preserving safety nets in New Jersey."
"They truly understand the role safety net hospitals play as healthcare providers, job creators, and centers of our communities, and the challenges we face in providing high-quality healthcare in our urban markets," Scott said. "They have also exhibited the ability to move policy to improve health and wellness: the Senate President has shown a firm commitment to help bring patient-centered care to all New Jerseyans and his ongoing support for innovative programs that focus on all the factors that impact the health of urban residents, while Speaker Prieto has fought for urban revitalization and economic development in the areas our member hospitals serve."
According to Sweeney, safety net hospitals are "vital members" of communities in New Jersey.
"We have to continue to work to make sure that quality healthcare is affordable and available to everyone in New Jersey and we have to make special efforts to address the needs of urban communities that continue to struggle with homelessness, addiction and unmet behavioral health issues," Sweeney said. "New Jersey's safety net hospitals are key players because they are mission-driven organizations that care for the uninsured, the poor, the elderly, the homeless and the addicted. They are there to meet those needs."
Prieto agreed.
"New Jersey's safety net hospitals face many challenges, and yet they continue to provide significant community benefits," said Assembly Speaker Prieto. "These hospitals provide critical access to care for many of our underserved communities, act as significant engines of economic opportunity in our cities, and play a vital role in training the healthcare workforce of tomorrow."
According to Hospital Alliance President and CEO Suzanne Ianni almost a million NJ residents remain uninsured and depend on the safety net health system for care.