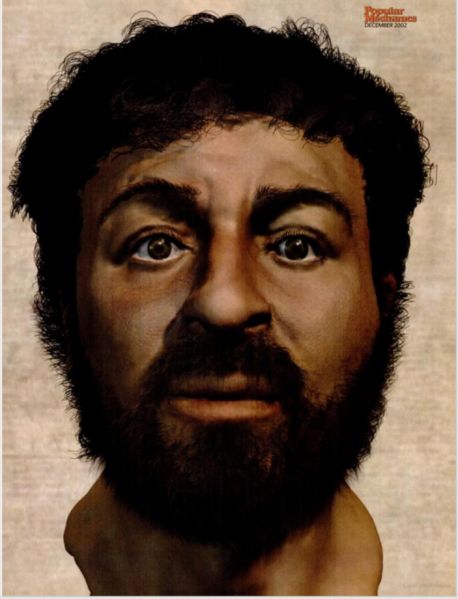 A depiction of Jesus Christ composed by forensic anthropologists is making the rounds on social media again, at a time when his appearance is up for debate.
While classical paintings have often shown Christ as a blond, light-skinned European, scientists say he likely had dark hair and eyes and olive skin.
Now, the photo is being shared to Facebook (META) and Twitter with tag lines such as "Would Donald Trump let this man into the U.S.? Would you?" as the San Francisco Chronicle reported.
The posts are meant to remind us, as crimes against Muslim Americans soar and rhetoric around Syrian immigrants gets ugly that as a Middle Eastern Jewish man, Jesus almost certainly didn't look like Tintoretto imagined, with pale skin.
Scientists from Britain and Israel collaborated on the project, which took the scripture from the Gospel of Matthew, which said Jesus could not be distinguished from his disciples, to heart. His disciples were Galilean Semites and the photo is modeled on skulls discovered in Israel that date approximately to the time of Christ.
And while Western art has portrayed Jesus as a Caucasian with long hair (which he also probably didn't have, according to Popular Mechanics) his depictions have always been fraught, and varied.
"While Western imagery is dominant, in other parts of the world he is often shown as black, Arab or Hispanic," Carlos F. Cardoza-Orlandi, associate professor at Columbia Theological Seminary in Atlanta, told the magazine.