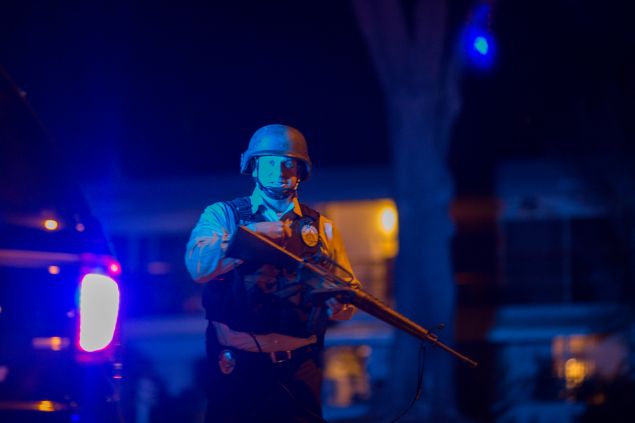 It is no surprise that the terrorists that murdered 14 innocent people in
San Bernadino were related. No surprise at all. Khalid Sheikh Mohammed the master mind of 9-11 was believed to be related to Ramzi Yousef, mastermind of the first World Trade Center bombing in 1993.  The terrorists who bombed the Boston Marathon were brothers. The list goes on.
There is a debate as to what motivates terrorists. Some say that it is poverty. Some say the opposite.
French economist Thomas Piketty just published an essay in Le Monde suggesting that poverty is the motivating force behind terrorists.
Mr. Piketty is wrong.
Modern terrorists are neither warped nor psychotic. They did not come from broken homes and dysfunctional environments.
These terrorists are highly motivated and driven by a cause. They have thought things through and their assessment is that the best way to attack us in the West and the best way to get our attention and the best way to also get new recruits and redeem the honor of the Islamic cause—to protect Islam is through terror.
After 9-11 Princeton economist Alan Krueger published a very insightful study of terrorists that came up with results that are the complete opposite of the Piketty article. Mr. Krueger concluded that terrorists tend to be wealthier and better educated than their societal peers. This was the case across the board.
For instance:
Members of Hezbollah in the 1980's and 1990's were better educated and wealthier than the rest of the people in the region.
Palestinian terrorists between 1980 and 2002 were half as likely to be poor than the rest of their community.
Even Israeli Jewish terrorists in the 1980's were better educated and wealthier than the average Israeli.
The 9-11 bombers were from good families and were highly educated.
In Israel some Palestinian terrorists were law students. One suicide bomber was an elementary school teacher. In one case a female terrorist, Wafa Idris, was an EMT.
The question begs asking: How could an EMT, someone who dedicates her life to saving people, decide to strap on a bomb and blow up innocent civilians?
Figuring out the motivation of terrorists is not as easy as simply saying 'poor souls.' Or, if they were only better educated, they would not have chosen that life (death). Not at all that easy and certainly not correct.
Krueger continued his study. By 2007 he had collected 313 terrorist profiles and from them he discovered that the wealthier the country the more terrorists they produced. He wrote: "that countries with a higher GDP per capita were actually more likely to have their citizens involved in the insurgency than were poorer countries."
The Paris attacks prove the point.
The more we learn about the terrorists who attacked Paris the more support we have for the wealthy terrorist hypothesis. Two of the terrorists owned a successful bar. The mastermind's family owned a clothing store in Belgium. These ISIS terrorists came from at least middle class families.
Figuring out the motivation of terrorists is not as easy as simply saying 'poor souls.' Or, if they were only better educated or had more money they would not have chosen that life (death). Not at all that easy and certainly not correct.
A different study, one that came out just recently and was conducted by Scott Atran, co-founder of the Center for the Resolution of Intractable Conflict at Oxford University, revealed some very interesting information about the study of ISIS recruits.
While the study admitted mosques have become radicalized, it also claimed that ISIS recruitment very seldom comes from within mosques   In fact, the study found that 75 percent of all ISIS recruits are recruited by friends. It also found that 20 percent of ISIS recruits are recruited by family—that means by siblings and cousins. Once again, pay attention to the lineage of the Paris bombers and the Charlie Hebdo terror and you will see how true that is.
Anecdotal evidence seems to confirm Mr. Atran's research and his assertions. We see many cells which include friends from the same neighborhood. These are friendships that date back decades. When looking at those who perpetrate terror attacks, we see an uncanny number of siblings and cousins.
This means that radicalized mosques are not the hotbed of recruitment that we may have thought. And hard-core recruiters are less effective than we gave them credit for. Contacts and connections are the most effective recruitment tools.
This knowledge should allow us in the Western world another set of methods to use to interrupt recruitment. Find friends and find siblings.
Rich or poor, educated or uneducated, 21st century terrorists like to carry out their deadly acts together with the people they know best and trust the most—their family and friends.