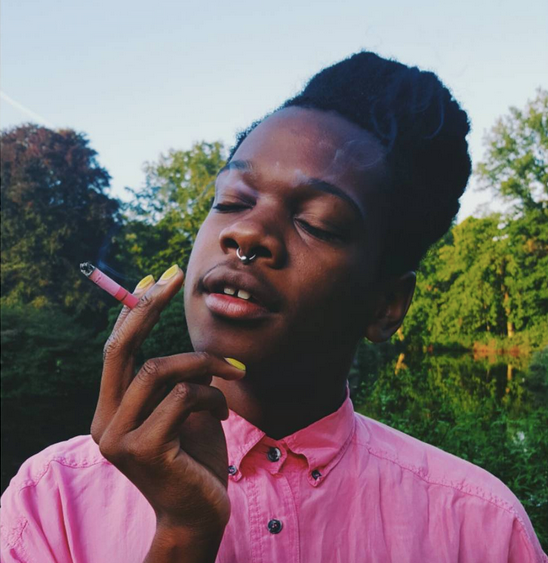 2015 was an incredible year for new music. While everyone from Grimes to Kendrick Lamar, from Beach House to Selena Gomez, to even Justin Bieber—yes, that happened—made their way to best-of lists, plenty of newcomers surprised us with their own worthwhile debuts, as well. The Observer narrowed down the list of our 10 favorite debut albums this year, and truth be told, it wasn't easy.
10) The Things We Do To Find People Who Feel Like Us, Beach Slang
[youtube https://www.youtube.com/watch?v=OFbR3Wucl2I]
The band name partly covers their essence. Summery vibes are conspicuous within the Phillie trio's style, but there's also a sense of winter depression-like abjectness in action: Beach Slang's beach is scattered with mounds of snow. The Things We Do is an installation of songs that aim to be memorable, with dazzling, cathartic choruses and pulsating guitar melodies the impetus behind its 10-song marathon. Vocalist/guitarist James Alex, in his idiosyncratic, scrapey howl, sings of lovelessness, shame, trauma, and other emotional pathologies; but he writes about sheer raucousness, like cranking amplifiers to the brim, as well. On The Things We Do, Beach Slang is pure energy, never floundering ad nauseam in the emotional lows. They're all about staying loyal to and embracing both youthful mindlessness and punk tumult. "We're allowed to be loud," Alex sings at one point; Beach Slang takes full advantage of that.—Eli Zeger
9) NGHTCRWLRS, NGHTCRWLR
[youtube https://www.youtube.com/watch?v=0wKyT9gldQM]
The inaugural release from the N.J. quartet is a mini-album: eight tracks and just over 20 minutes in length, a little too long to be an EP and too short to be a full-length (Mac Demarco also took up the mini-album format on this year's Another One). Since NGHTCRWLRS play the majority of their gigs in the N.J. DIY circuit, where they're gaining major traction, set lists tend to run around 20 minutes anyways―so their self-titled release, in all its concision and vigor, is conducive to a stellar live performance. Despite the brevity, NGHTCRWLRS manages to highlight disparate styles, whether it be anthemic emo pop ("Smiling," "You're Living The Life") that's redolent of Cymbals Eat Guitars (N.J. DIY vets themselves), or the bluesy din of "Red Beans And Rice", with grumbly spoken-word vocals like those of Mike Patton in Faith No More.—E.Z.
8) Sympathy, GABI
[youtube https://www.youtube.com/watch?v=YucBRhf0ZgI]
Sympathy is many sounds at once, drawing from diverse musical influences, like Goldfrapp's mournful classical arrangements on "Da Void" and Julianna Barwick-esque incantatory acapella layerings on "Mud."
"Where" is GABI's attempt at recreating the vocal stylistics of the 'Are'are people of the Solomon Islands: "They make some of the most beautiful music I've ever heard," she told the Observer in April. Her in-depth taste and prodigious experimentation, expounded via a wide range of instruments (from electronics to marimba to viola and violin), culminate awesomely with this promising debut.—E.Z.
7) Dry Food, Palehound
[youtube https://www.youtube.com/watch?v=UrP5QlNoVE0]
While all eyes were on Courtney Barnett this year, I'm inclined to say that Palehound's debut was better. A lo-fi grunge-rock breakup album, Ellie Kempner's Dry Food reflects on the uncomfortable feelings that come with being lonely. In a literal sense, the album showcases the awkward transitions that come from the end of a romantic relationship and journey from childhood to adulthood, and she parallels Liz Phair in the lyrics department. While many of the songs may start out sounding sad, they usually don't end that way. Kempner's radical transitions are what make her music really stand out—she can go from a ballad to a psych track in a heartbeat (cue "Cinnamon") and make it sound damn good, too.—Ilana Kaplan
6) A Curious Tale of Trials + Persons, Little Simz
[youtube https://www.youtube.com/watch?v=44Zvdaa5eWc]
One of the most buzzed about rappers this year was a 21-year-old from London named Little Simz. Though she may transform into caricatures of herself from song to song, every track is intimate. You can't deny she's a natural at rapping, and she has cosigns from Kendrick Lamar, J. Cole and A$AP Rocky, to boot. It doesn't seem like fame is at the forefront of Little Simz's mind—it does, however, seem like she's wise beyond her years. It could be the huskiness of her voice or her confidence, but whatever it is, it makes her one of rap's most promising young voices right now.—I.K.
5) I Cry When I Laugh, Jess Glynne
[youtube https://www.youtube.com/watch?v=2ebfSItB0oM]
The world lost an irreplaceable talent in Amy Winehouse when she passed, but Jess Glynne's huge vocals fill some of the void. The U.K. singer first got attention for her feature on Clean Bandit's "Rather Be," but showed that her talent went way beyond that one track. Her debut, I Cry When I Laugh, is a record about heartbreak that's framed in dance-pop, ballads and catchy melodies. The title is fitting: you can go from smiling and laughing on one track to weeping and eating your feelings on another. Even if you don't love the beats, production or otherwise, you can't deny Glynne's vocal range, and she shows it off beautifully on her debut.—I.K.
4) Ratchet, Shamir
[youtube https://www.youtube.com/watch?v=OMstlKC403c]
The first thing that comes to mind when listening to Shamir Bailey's debut is how many genres he can mix together. No genre is safe on Ratchet and it's what makes the record such a masterpiece. Fusing country, gospel, R&B, dance-pop and electronica, the Las Vegas native is a fresh breath of creativity thanks to his ecstasy-inducing beats. With his androgynous voice, his range is impressive and has garnered comparisons to Michael Jackson and Nina Simone. In "On The Regular," Shamir raps his way seamlessly through the song and then swaps his verses for a soul-pop hook. Fans of disco-funk outfit Escort and electronic group Hot Chip shouldn't sleep on his debut.—I.K.
3) BADLANDS, Halsey
[youtube https://www.youtube.com/watch?v=heMTVlawFmM]
One of the most talked about artists of 2015 was outspoken pop artist Halsey, who's open about sexuality, mental illness and any opinion she has, really. Though the 20-year-old was overlooked for a Grammy, her debut BADLANDS was one of the most dynamic pop albums of the year. As both a singer-songwriter and producer, alongside producer Lido, Halsey showed off her talent for making urban-leaning pop music, but while that's impressive enough, what really makes BADLANDS is Halsey's honesty. She's not afraid to sing about having sex, being sad or the perils of social media fame, infusing it with trip-hop beats and electropop layers.—I.K.
2) Ugly Cherries, PWR BTTM
[youtube https://www.youtube.com/watch?v=HA2OUJtGuUo]
Brooklyn-based queer punks PWR BTTM made one of the most positive records of 2015. The duo, comprised of Ben Hopkins and Liv Bruce, make music that's a safe space for them and those who listen. Featuring songs about gender identity, the hopelessness of love and coming out, PWR BTTM make music that's raw, relatable and pure fucking rock 'n roll. Beyond their album, their performances are one big party with lots of glitter, crowd-surfing and witty banter between Bruce and Hopkins. They're one of the most progressive bands we've seen in a long time—and that's really saying something in 2015.—I.K.
1) Blue Neighbourhood, Troye Sivan
[youtube https://www.youtube.com/watch?v=fdXNNveYOfU]
Australia's Troye Sivan started singing and acting as a kid, but once he began uploading videos of himself to social media sites, he garnered quite a following. He even publicly came out on his YouTube channel, inspiring tons of fans and subscribers. Sivan seems to have created his own genre with Blue Neighbourhood: "adult" pop music. The mixture of Sivan's sweet voice, synths and string arrangements, alongside lush hooks make Blue Neighbourhood an instant favorite. Guest appearances by Betty Who, Tkay Maidza, Allday, Alex Hope and Broods also make for some dreamy pop gems.—I.K.