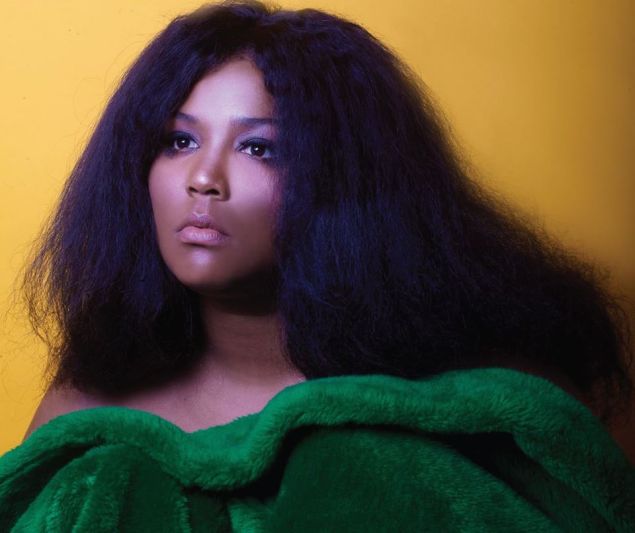 Grimes and Kendrick Lamar made enough year-end best-of lists to warrant suspicion this whole music biz game just might be rigged (hint: it is)—this one's for the records everyone else ignored in favor of warm, gooey homogenization. The albums below don't just deserve your attention, they're so good they demand it; if anything, this list shows it's never too late to fall in love with a new artist.
10) Christian Scott Atunde Adjuah, Stretch Music
[youtube https://www.youtube.com/watch?v=6XhB9zIMDaM]
Named for Scott's ultra-liberal approach to jazz, along with music in general, Stretch Music emphasizes a boundless source of inspiration. "You ask me is Stretch Music jazz? I say yeah, fuck yeah it's jazz. But it's also indie rock. It's also hip-hop," he remarked in a chat with Noisey. At its core, Stretch Music is jazz, with explicit interchanging sections of hooks, solos and improvisations, but Scott layers a multitude of styles atop that jazz. "Sunrise In Beijing," featuring Elena Pinderhughes (of Hubert Laws-like prowess), functions on a hyper-shuffling beat that could be mistaken for an Aphex Twin product. "Tantric" is trap, but imbued with a nocturnal, misty vibe that's been in so much classic jazz―namely Miles Davis, an obvious influence on Scott.—Eli Zeger
9) Bosse-de-Nage, All Fours
[youtube https://www.youtube.com/watch?v=8VLUVUf4zIQ]
Compression is key to Bosse-de-Nage's latest record. In the spirit of Steve Albini, the production is no frills: Bosse's sound is taught and there's no fancy studio slickening, only what was captured during the prime of the recording sessions is emphasized. There are even signs of Albini-advocated outfit Slint, with the dingy spoken-word and dragging guitar lines (elongated, portentous crawls along the fretboard) on All Fours' centerpiece "Washerwoman"; aside from Bosse's unwavering black metal blasting, the track's lineage to the temperamental dourness of Slint's Spiderland is unmistakable.—E.Z.
8) Lizzo, BIG GRRRL, Small World
[youtube https://www.youtube.com/watch?v=WfEhyi8N__Q]
One of the best records of the year came just two weeks ago from 27-year-old rapper Lizzo. Interspersing her songs with references to Sixpence None The Richer and diary entries while mixing raw, soulful vocals, BIG GRRRL, Small World shows off Lizzo's array of talents. Notorious for putting on dynamic concerts—she just toured with Sleater-Kinney—Lizzo likes to keep things interesting, energetic and fun. To support her single "Batches of Cookies," Lizzo handed out cookies while dancing on stage. What makes Lizzo stand out in a sea of rappers and hip-hop artists is her positive message—she just wants you to love yourself and have a good time.—Ilana Kaplan
7) Ryn Weaver, The Fool
[youtube https://www.youtube.com/watch?v=n1AJvIzCBTQ]
Last summer, an unknown singer by the name of Ryn Weaver made her debut with a catchy little gem of a pop song called "Octahate," and the crowds went wild. This year Weaver released her debut The Fool, featuring explosive, vibrato-infused alt-pop tracks mixed with confessional ballads. Maybe it was the fear of early overexposure (hello, Lana Del Rey), but the build up for Weaver's debut was glacial; you'd be forgiven for easily missing this one. Lucky for Weaver, the joke's on us: The Fool was well worth the wait. Weaver's vocals dazzle (glimmering songs like "The Fool" and "New Constellations" are enchanting) especially on a raw song dedicated to her late grandfather. The good thing is, it's not too late to catch onto Weaver's buzz.—I.K.
6) Waxahatchee, Ivy Tripp
[youtube https://www.youtube.com/watch?v=kbmkt-Gt930]
One of the bummers of this past July was when Katie Crutchfield (a.k.a. Waxahatchee) got rained out right after Speedy Ortiz finished their set at a co-headlined free show on Pier 84 in Chelsea. She was going to play material from her newest album Ivy Tripp, succinct power-pop that invariably celebrates the morose in spite of its brisk, major-key focus; her rhyme schemes have bite, too: "Your ravenous, insatiable / Appetite for the expendable." Crutchfield recently had to cancel a slew of opening spots for Kurt Vile, due to health issues―but her dates with Sleater-Kinney are still a go. If Ivy Tripp is any indication of the future, expect even greater things from Waxahatchee in 2016.—E.Z.
5) Empress Of, Me
[youtube https://www.youtube.com/watch?v=Ht5d7gVqo1I]
Synth-pop has never sounded as good as when it's coming from Lorely Rodriguez. Playing with Brooklyn indie-rockers and releasing a collection of solo demos ("colorminutes") prior to starting Empress Of, Rodriguez's debut is euphoric, lonely and erratic, an album you can dance to while getting surprisingly introspective, too. Musing on cat-calling, toxic relationships and life in New York, Me is the record everyone blasting Jamie xx's debut should have paid attention to—it's dance-pop at its finest.—I.K.
4) Best Coast, California Nights
[youtube https://www.youtube.com/watch?v=vOhLbA-B-bE]
There was something really special about Best Coast's third album California Nights. If you travel back to Bethany Cosentino and Bobb Bruno's debut, Crazy For You, you'll see that a lot of the songs were about boredom, pot and cats, which made for an impressive debut, coupled with catchy '60s melodies. California Nights is a turning point for Cosentino―she's found contentment and maturity through her music, and that shines through beautifully on her latest record, most directly on single "Feeling Ok." Showcasing a newfound self-acceptance from hard-learned lessons in songs like "Jealousy" and "In My Eyes," California Night is an album about growth, learning to love yourself and self-care—it's a healthy dose of brutal honesty, something we could all use much more of.—I.K. 
3) The Staves, If I Was
[youtube https://www.youtube.com/watch?v=GT4IC9fgxiw]
You might have easily slept on The Staves' latest record, If I Was; after all, the album was released last spring. (Remember March 2015? No one does.) Bon Iver frontman Justin Vernon produced the folk trio's sophomore record, an emotionally draining 43-minute ode to the reality of love and the pain that can come from it. It's a heartbreak album, and it's intense, but lacquered in sweet vocals and confrontation, catharsis rarely sounds this sweet. If I Was is an album you can lose yourself in; it's an album that makes you feel. With lines like "Even though I love you/I want you to go" and "I'm climbing up the fire escape cause I have nowhere to run," If I Was drags you through all the motions of life—suffering and beauty included. Does everything Justin Vernon touches turn to fucking gold?—I.K.
2) Hop Along, Painted Shut
[youtube https://www.youtube.com/watch?v=SIPAEclVg-Y]
It's impossible to not be hooked by the raspy vocals of Hop Along's Frances Quinlan. On the band's third full-length LP, catchy guitar melodies are paired with imperfectly perfect lo-fi. Released by indie stalwarts Saddle Creek, Painted Shut is full of power ballads and pop-punk hooks that radiate raw energy. This record (along with Waxahatchee's Ivy Tripp) is yet another reminder that Philly's music scene is just as potent as anything stirring in New York or L.A.—I.K.
1) Julien Baker, Sprained Ankle
[youtube https://www.youtube.com/watch?v=wmGVIvf8Q6s]
Some of the best albums are both painful and extremely cathartic. Julien Baker's Sprained Ankle is no exception. It's a beautiful, nine-song debut full of lo-fi recordings that touch on substance abuse, suicide, broken hearts and loneliness. Her music is at times absolutely gut-wrenching, but that's just because it's so relatable. With just a guitar and her stirring voice, the 20-year-old is extremely prolific for her age. She's unafraid to be vulnerable and show she's lost all hope―something brave and revealing. The most honest song on an album dripping with confessionals might be final track "Go Home" where Baker seems to reveal her rock bottom as she sings, "But I've kissed enough bathroom sinks/To make up for the lovers that never loved me." Singing about the darkest parts of life makes Baker even more likeable. She's an open book, her debut is her diary, and we're willing to bet Julien Baker is here to stay for a very long time.—I.K.