A surprising number of media headlines in 2015 had staying power. From the death of a New York Times legend to business intrigue in New York and Las Vegas, this year's major media stories burst the confines of media Twitter to become national news.
2015 started out on a sad note with the death of New York Times media columnist and movie star David Carr. Carr was mourned by close friends, but the outpouring of grief on Twitter showed how much he meant to Times readers as well. To its credit the paper recognized this, and established the David Carr Fellowship to give younger journalists the chance to follow in his footsteps.
The newsroom in which Carr spent so much time found itself in the headlines multiple times this year, mostly thanks to Amazon (AMZN). The Times published a bombshell exposé of the company's dirty laundry in August,  but readers had to wait until October for Amazon spokesman Jay Carney to rebut the claims in a Medium post. Times executive editor Dean Baquet also posted his rebuttal on the blogging site, cementing Medium as the forum for 21st century media tiffs.
The Times also ignited several passionate discussions on Twitter in 2015. First, a July recipe for guacamole with peas disgusted foodies everywhere (including President Obama).  Then in October, the Times magazine trolled readers by asking if they would kill baby Hitler (Jeb Bush said "hell yeah," he would).
Finally, the paper of record entered the world of virtual reality, receiving wide praise for its features on child refugees and actors in flight, which utilized Google Cardboard.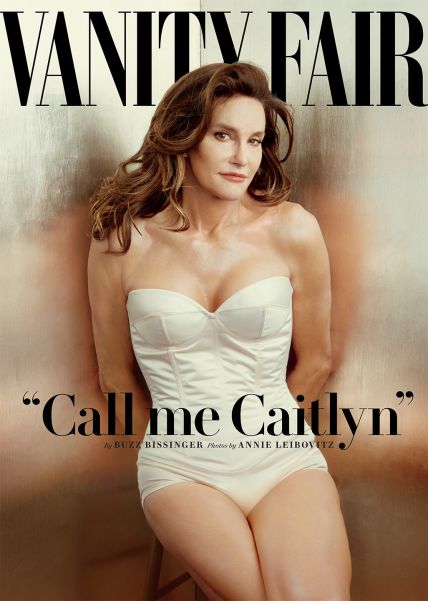 Other forms of old media continued to show their relevance as well. Thanks to its Caitlyn Jenner cover, Vanity Fair had its best newsstand sales in five years, selling 432,000 copies and generating 3.9 billion impressions on social media.
In men's magazine news, Playboy realized it could no longer compete with pornography and announced it would stop featuring naked ladies in March 2016 and Condé Nast pulled the plug on Detail (Condé's in-house branded content studio 23 Stories, on the other hand, dared greatly).
It was a tragic year for TV news. First, two journalists working for cbs affiliate WDBJ in Virginia were shot at a shopping mall while filming a live segment—the disgruntled former employee who committed the crime tweeted out his motive before shooting himself.
Cable news channels were heavily criticized for their coverage of the San Bernardino shooting—several networks ran live feeds from the suspects' home, an active crime scene, as correspondents went through their personal belongings and viewers cringed.
Thanks to a couple of high profile exits, late night TV showed it could still make news. Jon Stewart's departure from The Daily Show led to tearful tributes on Twitter and a bad word in The New York Times. Trevor Noah, he of the "offensive" tweets, took over The Daily Show. Meanwhile, Mr. Stewart's former correspondent Stephen Colbert replaced David Letterman at The Late Show, and tech CEOs became more frequent guests. Mr. Colbert's move to CBS freed up his former Comedy Central time slot for Larry Wilmore, who brought in some media people to "Keep It 100."
News sites ensured that old media didn't have all the fun, however. Thanks to the seemingly endless "summer of Gawker," every Fourth of July picnic included a discussion of Hulk Hogan—the wrestler sued Gawker for leaking a sex tape, but has yet to have his day in court since the trial was postponed until March. To make things worse, Mr. Hogan was fired by WWE after another sex tape leaked—this one included audio of Mr. Hogan using racial slurs.
Gawker had a slew of in-house troubles as well. The site's decision to publish an article outing a media executive was met with harsh criticism, to the point where publisher Nick Denton decided to take down the post. Two editors who disagreed with this decision resigned.
As if this wasn't enough, the Daily Mail sued Gawker for defamation in September, after writer James King published a story on the site claiming the Mail was a giant aggregation factory. A Gawker lawyer responded to the suit by saying that the Mail's reputation is so bad it couldn't be libeled.
All this may end up being redundant in the new year, however, as Gawker announced in November that it was now going to focus on politics. There is a presidential election coming up, after all.
Vice, another online media juggernaut, also altered its focus this year. First, the site launched a new female-focused vertical called Broadly—the first posts were written by women who accused former Vice photographer Terry Richardson of sexual misconduct. Vice also unveiled plans for a new 24-hour TV channel called Viceland.
The business side of the media world went through a lot of upheaval in 2015. New York Daily News owner Mort Zuckerman considered selling the paper, but a possible sale was called off in August. Personnel were also in flux at the paper—editor in chief Colin Myler left the paper in October and was replaced by Jim Rich. Cutbacks also affected other parts of the newsroom, as high profile journalists were laid off.
German media company Axel Springer also got a foothold in New York media after it bought a controlling interest in digital news site Business Insider. Time will tell if the site stops aggregating stories from the Elon Musk biography.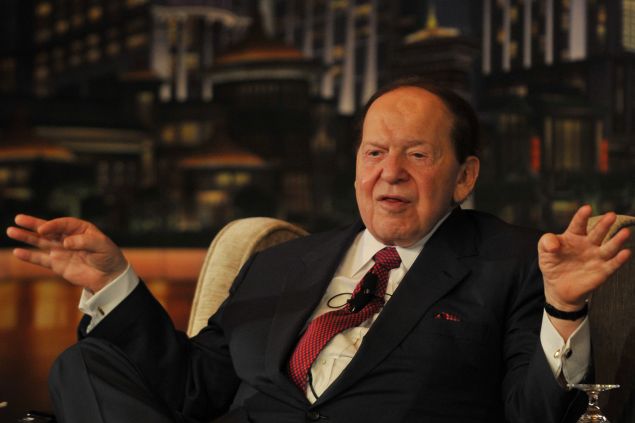 The business intrigue wasn't limited to New York, however— the Washington Post exhaustively covered its office move when it wasn't too busy posting cartoons about Ted Cruz's children.
The year ended with the anonymous purchase of Nevada's largest daily newspaper, the Las Vegas Review-Journal, for $140 million. After a week of media hand wringing, the owner was revealed as billionaire businessman and controversial Republican donor Sheldon Adelson. Staffers at the paper were not happy about this—a top editor stepped down last week.
Ongoing stories we'll no doubt keep hearing about in 2016 include ad blockers, BuzzFeed being BuzzFeed and native advertising. Even better, the year may start with a movie about journalists winning the Oscar for Best Picture.