Foosball tables and snack bars are great, but some PR execs have turned their office decor into more personal statements about their businesses. The Observer caught up with five pros whose workspaces express their personalities as loud and clear as the companies they represent.
Alison Brod PR: Racks of cosmetics and beauty products.
"I didn't want to have to run around town all day anymore, and aimed to create a flexible space that could be transformed for client events, and be a hybrid of office and showroom. I'm an investor, and we are the publicists for an innovative new candy concept called Sugarfina, and we have a candy room where people can sample the latest debuts, because who doesn't love candy?" —Alison Brod, founder and CEO.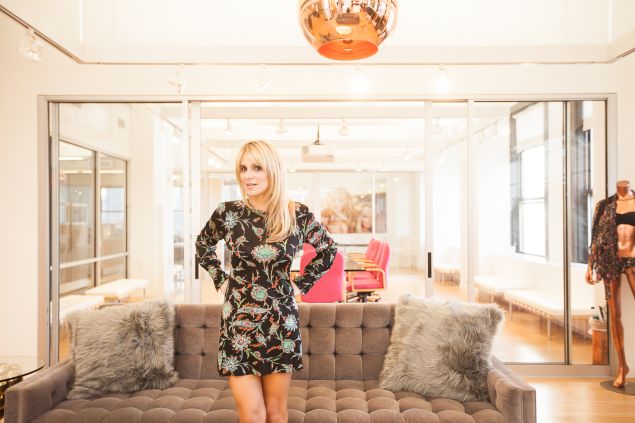 The Door: Exploded door in the middle of the office.
"The wall is definitely a talking point of our office. We spotted something like it at a retail store downtown, took a picture and then showed it to our contractor. He found a 'guy' that knew exactly how to remove bricks strategically to create the jagged, funky door entrance. To me, it looks like a superhero took a running start and busted through." —Lois Najarian O'Neill, co-founder and president.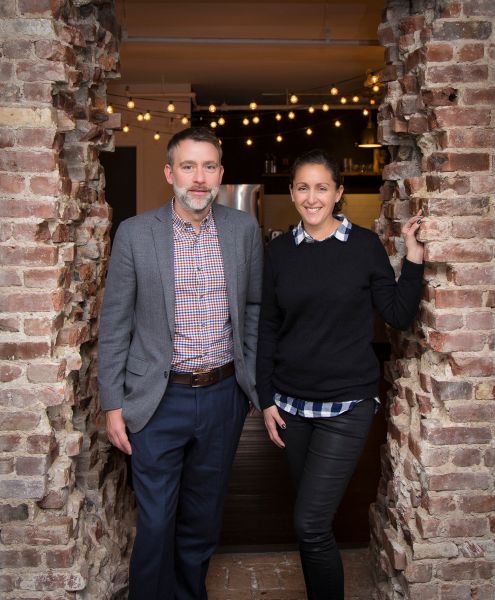 N6A: Lofty aspirations.
"We moved into a 4,000-square-foot former photo and art studio with 15-foot-high ceilings, exposed brick, firehouse red beams and studio lighting. We have an open-air environment, and even our private offices were left exposed to show everyone we have no secrets to hide. Our private meeting offices, 'Underdog' and 'Pace,' are named after two of the beacons of the N6A story; beating the odds and working fast. Each office is decorated with images that represent the underdog story and the beauty of working quickly but efficiently."—Matt Rizzetta, president and CEO.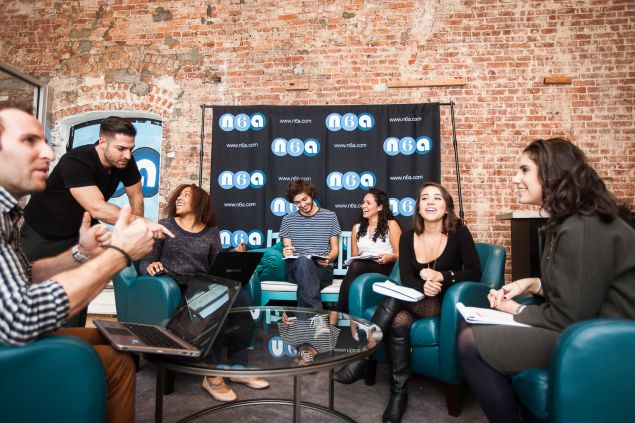 Quinn PR: A full-floor penthouse 'with its own email address.'
"The vision was a vintage-chic, European lounge. This is why there is no reception desk, logo or fluorescent lighting, and music plays all day through Sonos wireless speakers. Visitors step into our 10,000-square-foot penthouse with hardwood floors accented by Soumak, Tibetan, Southwestern and sisal rugs. Most of our furniture and lighting is from Restoration Hardware. A few pieces are from West Elm and One Kings Lane. Much of the art is from eBay, and the objects are from Home Goods and an estate sale in Connecticut, where I live." —Florence Quinn, president and founder.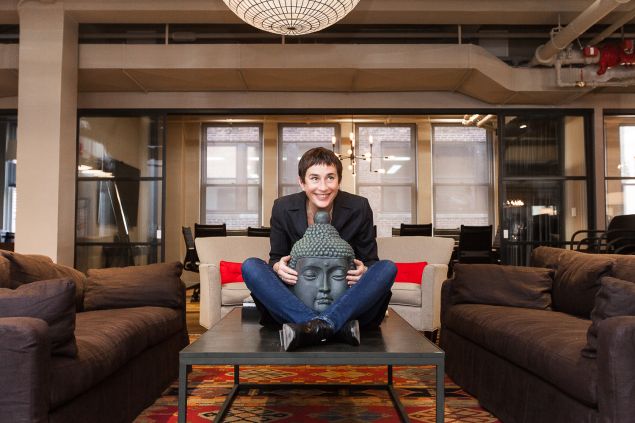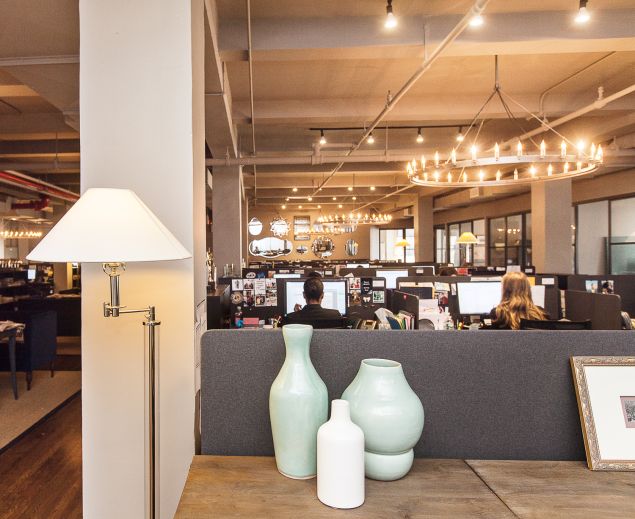 Lou Hammond & Associates: Going Rococo.
"Most of the furniture, except for required modern technology, is Louis XV or XVI along with decorative furnishings that match the period. Oriental carpets tie it all together into a comfortable vision of understated refinement for our staff that also reflects the style of our clients, who represent premium goods and services."—Lou Hammond, founder and chairman.