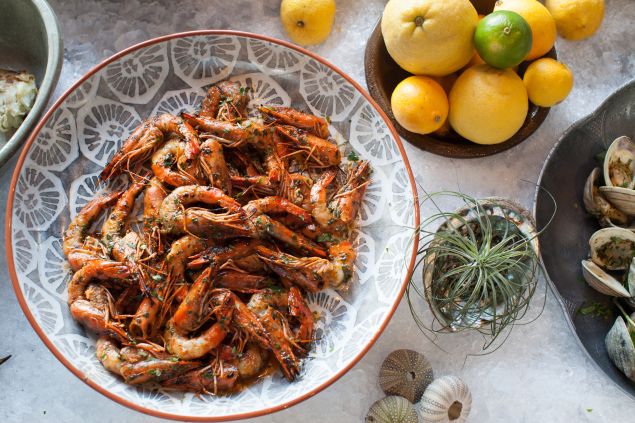 For those of us in Los Angeles lucky enough to dine out on a regular basis, restaurants are everything. They're sustenance and commerce and culture and nightlife and art and high-wire acts. They're where we go to be surprised and delighted, where we forget formality and pretense and just eat ceviche with saltine crackers, like at the No. 2 restaurant on our best-of-2015 list.
That restaurant, El Cristalazo, happens to be next to a discount store at a strip mall in La Puente, a working-class San Gabriel Valley community. That's about 40 miles and an hour without traffic away from ritzy Manhattan Beach, where you'll find our No. 7 restaurant, Love & Salt, and a neighborhood of multimillion-dollar mansions, including those inhabited by members of the L.A. Kings.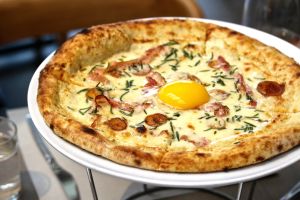 Good food is good food, regardless of geographic or demographic boundaries, regardless of whether it's created by people who could probably do anything they wanted or people who started cooking because it's the only thing they could fathom doing.
So maybe you won't be that surprised to learn that the chef at our No. 1 restaurant, Cassia, studied molecular, cell and developmental biology and then earned a business degree from UCLA before cooking at Campanile and Mozza. Or that the chef at our No. 3 restaurant, Maru, also studied biology at UCLA before staging at a kaiseki restaurant in Osaka.
The L.A. restaurant industry gives talented people the freedom to evolve and take chances in all sorts of ways, like allowing a former waitress to become a chef in full at El Cristalazo. Or letting the dudes best known for Animal, the most vital and famous of the country's loud, refined-stoner-food restaurants, create a pasta-and-pizza joint (No. 5 on our list) where their kids can learn how to eat. Or enabling chefs with fine-dining chops to reinvent themselves Downtown (see No. 9 and No. 11) sans white tablecloths. Or supporting a restaurant (No. 8) that sources some of the finest meat in the city and then invites diners to submerge that meat into what's basically queso dip.
It's all added up to a bountiful, spectacular 2015 for dining out in L.A. Here are the Delicious Dozen, our picks for the 12 best new restaurants of the year.
1. Cassia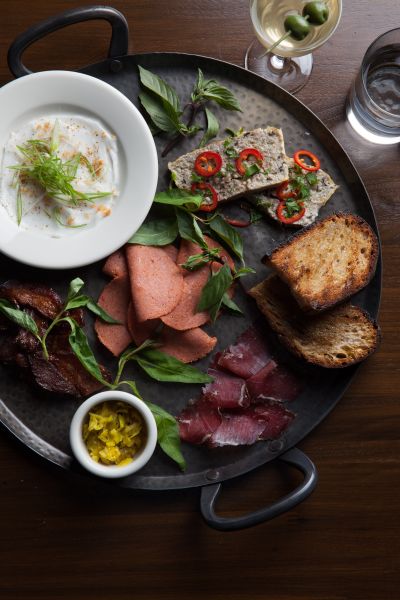 Cassia isn't just the best new restaurant in L.A. It's also making a strong case as the city's best restaurant, period. Bryant Ng's bustling brasserie in Santa Monica merges French flair with Southeast Asian funk like it's no big deal, like this was how it was always meant to be, like it's totally normal to make pot-au-feu with pho broth.
And while he might be serving entertainment lawyers, whippet-thin stylists and beach entrepreneurs who just came over after CrossFit, Mr. Ng's unflinching commitment to making diners sweat shows up all over the menu. Even the chilled seafood bar brings the heat with its fiery Vietnamese sunbathing prawns, and clay-pot revelations like a beef-cheek rendang and a grilled spicy lamb breast are topped with bright-red sambal. That cumin-laced lamb breast, our favorite dish of 2015, is also adorned with mouth-numbing Szechuan peppercorns.
But life and great cooking are about balance, so there are more mellow pleasures like charcuterie fried rice with excellent house-made sausage. The kaya toast and the laksa are reminders that Mr. Ng made his name at The Spice Table by cooking street food that both honors and elevates what's found in hawker stands all over Singapore and Malaysia. With a team of pastry chefs led by Zoe Nathan and Laurel Almerinda, Cassia also dazzles with its flatbreads (get them with chopped escargot or chickpea curry) and desserts including a Vietnamese coffee pudding.
It helps that there isn't a bad seat in the house, whether you're on the patio, at the front bar, at the seafood bar or in the middle of the dining room. We like sitting in the back at the counter next to the wood-burning stove and watching the flames.
2. El Cristalazo
Ninive "Cristal" Vargas, whose food was discovered by intrepid blogger Bill Esparza even before she opened her La Puente restaurant, serves Sinaloan seafood of a quality L.A. has never experienced before. This means exquisite but unfussy seafood cocktails full of callo de hacha (pen-shell clams) and shrimp. It means tamales bursting with head-on shrimp. It means chilitos cri cri: chiles wrapped in bacon and jammed with shrimp and cheese. If you've ever wondered what bacon-wrapped shrimp stuffed with cheese and hot-dog bits, all fried and covered with more cheese, tastes like, by all means order the momias too. This is as comforting as food gets in L.A.
3. Maru
Maru is the best new place in L.A. to eat sushi. On any given night, its 40-or-so selections might include Japanese delicacies like hairy crab, multiple kinds of live scallops, Hokkaido uni and dozens of fish along with Florida conch, sweet shrimp from Canada and Santa Barbara uni. The preparations are as impressive as the ingredients. A giant clam has enough meat for a couple pieces of sushi as well as torched sashimi inside its own shell. A lime is hollowed out and put back together as a tiny bowl for local crab. Fish is meticulously sliced so that a "one-piece" order includes sushi with a sashimi chaser.
But this is only half the story. Jason Park, whose new Maru in Santa Monica is the resurrection of his beloved Valencia restaurant that was open for more than a decade, is a Korean guy who's making French-Japanese food, because this is L.A. Scallops are seared medium and served over an oven-roasted tomato risotto. A roasted lamb loin is a remarkable balancing act atop a bed of crispy shiitake rice and a curry sauce. A glorious baked-to-order strawberry shortcake proves that this restaurant takes nothing lightly.
4. BS Taqueria
Tacos are L.A.'s most adored and plentiful food, but nobody else makes a taco like Ray Garcia's clam-and-lardo masterpiece–briny, fatty and oozy on an heirloom corn tortilla that adds to the perfection. This is a Downtown restaurant that's full of unique surprises. The bright, game-changing beet torta really does have the texture of a chicken milanesa cutlet. The toasted rice and beans that come in a bag like a snack mix is habit-forming. For family-style feasts, you'll probably also want the soul-warming pork-shoulder chili verde or the goat birria. Everybody's going to want their own order of tres leches cake too.
5. Jon & Vinny's
You know how there are Brooklyn establishments like Al Di Là that serve splendid slow-cooked ragus and Brooklyn establishments like the Esposito butcher shop that sell no-frills, marinara-drenched meatballs? Jon & Vinny's, Jon Shook and Vinny Dotolo's family-friendly ode to Italian-American cooking, is kind of like the L.A. version of both of those. The best dish at the Fairfax restaurant is spaghetti with six-hour bolognese. The meatballs served with ricotta and garlic bread are another must-order. Pizza here, especially the L.A. Woman with local burrata, work well for both farmers-market aficionados and their offspring.
6. Terrine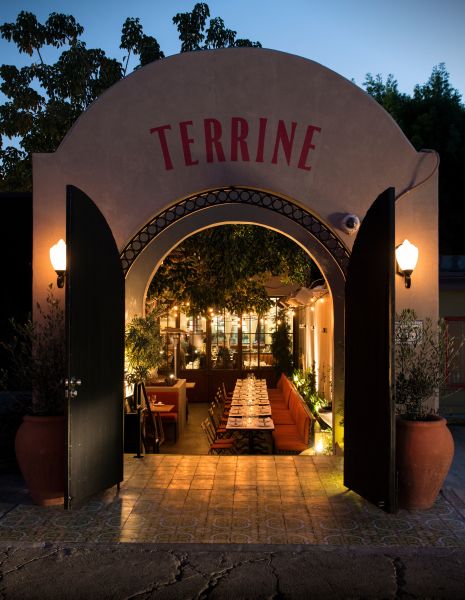 Kris Morningstar is a popular fella with swagger to spare, whether he's assembling the city's best charcuterie platters (his andouille is breathtaking; the deckle he sometimes makes is almost like Texas barbecue!), frying up the humbly named "City's Best Fish & Chips" or demonstrating both his mastery of classic technique and his creativity when he offers up a trout meuniere with za'atar. The patio here is among the city's most beautiful dining spaces, and Terrine's Beverly Boulevard location, its well-connected partners (Stephane Bombet and Francois Renaud, who just opened Hanjip and Viviane) and Ryan Wainwright's carefully crafted cocktails make this California brasserie a total-package hot spot night after night.
7. Love & Salt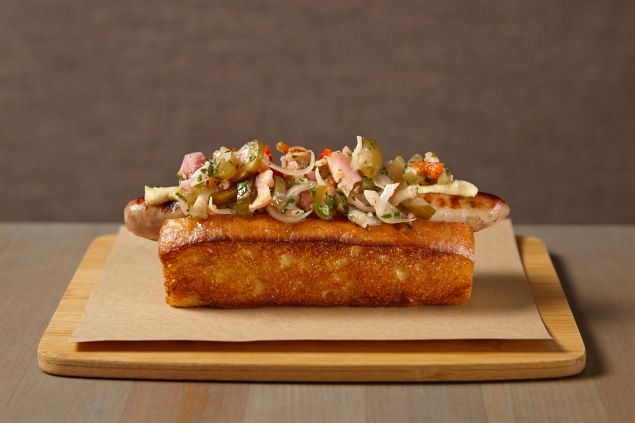 A duck-egg pizza with pancetta. Cavatappi with bone marrow that's scooped onto your plate tableside. A mortadella hot dog. A corned lamb-tongue panini. All fantastic. Yes, Michael Fiorelli's Manhattan Beach restaurant is an aggressive carnivore's dream. But this is Cal-Italia, so a plate of shaved fennel or a five-grain salad won't feel out of place sharing space at the table. Chef de cuisine/pastry chef Rebecca Merhej's excellent desserts include a plate of classic cookies. You might not be surprised to know that both Mr. Fiorelli and Ms. Merhej once worked for Kerry Simon, a chef who knew better than anyone that merging the hits of the past with a boundary-free future is the best way to live.
8. Quarters Korean BBQ
Quarters Korean BBQ's proprietors are related to the owners of the constantly mobbed Kang Hodong Baekjong in the same Koreatown strip mall, so it's no surprise that this new scenester-friendly restaurant has great meat. The option for newbies and KBBQ snobs alike to try all kinds of different cuts by ordering quarter-pound portions is a big draw, but our favorite reason to visit is the cheese dip that resembles Velveeta and, it turns out, is the exact sauce you want with pork belly. Beer cocktails–you know, like a frozen margarita that comes with an upside-down bottle of beer in the glass–add to the festive vibe. Try finding a restaurant that's more fun.
9. Simbal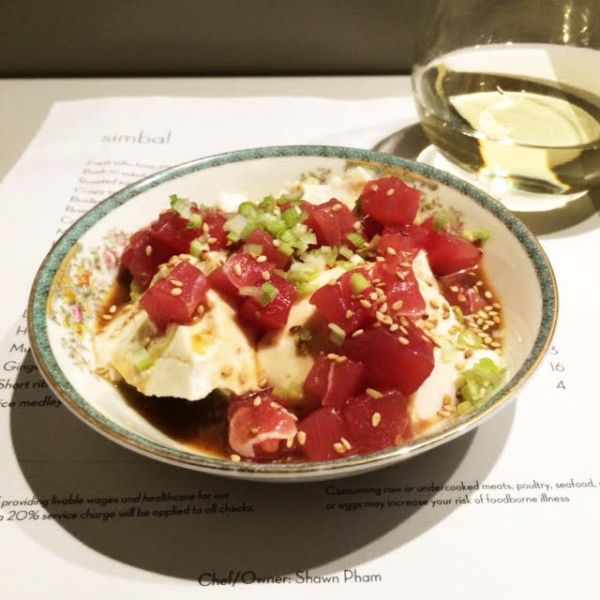 There's this cold dish at Simbal with fresh tofu, tuna, ponzu, sesame and scallions. It's the kind of opus that defies seasons the way L.A. does. It tastes fresh and new year-round. Shawn Pham is a veteran of some of the country's most revered kitchens (Sona, The Bazaar by Jose Andres, The French Laundry, Craft) who went on to live in Ho Chi Minh City for four years and is now slinging all-over-the-map Asian food in Little Tokyo, because that just makes complete sense. Simbal serves superb crispy sweetbreads with a fish-sauce glaze. A beautifully funky seasoned rice has chili jam, salted duck egg, bonito flakes and crispy garlic. Dim-sum carts circulate through the gorgeous glassy room with small bites like umami-heavy mushrooms to supplement your meal in a restaurant that's ready to stimulate every quadrant of your palate.
10. Midici
Local pizzaiolos, including those who train aspiring pie-makers, have been quietly raving about the Neapolitan-style wonders at this Sherman Oaks fast-casual joint for a good reason: The chewy crust, made with dough imported from Naples, is fabulous, especially when topped with peeled Italian tomatoes, fresh mozzarella and organic olive oil. So order a margherita D.O.P. Other standout specialties include the devil's pizza with spicy housemade sausage, spicy Italian salami and both Fresno and Italian chiles. The cheese-free fisherman's pizza with tuna and anchovies is another bold way to liven up your day.
11. RiceBar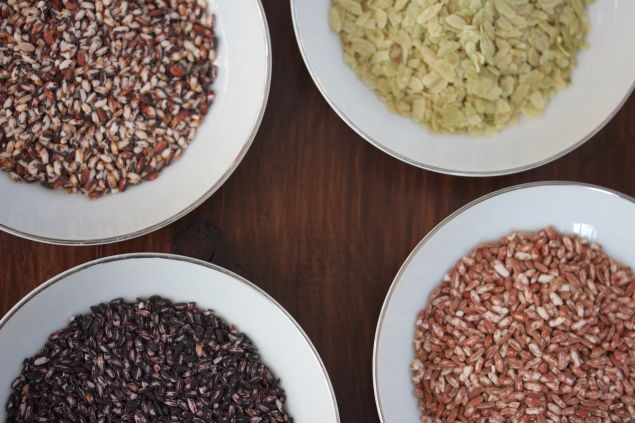 Seven counter seats in a Downtown space about as big as a medium-sized walk-in closet. Heirloom rice bowls topped with Filipino chicken, steak or sausage. This might not seem like the most logical venture for a former executive chef of fine-dining colossus Patina who also happens to be a French Laundry alum. But order the house-made longaniza with a fried egg over garlic fried rice or milagrosa rice from Bangkok, squeeze some spicy vinegar over everything, and you'll understand that Charles Olalia is exactly where he should be.
12. Aburiya Raku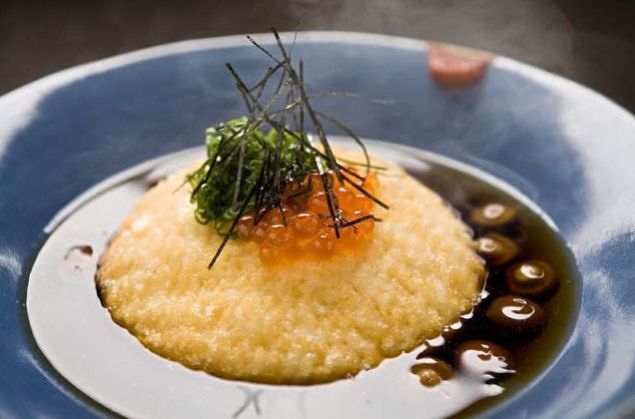 Mitsuo Endo's Vegas izakaya is the best late-night restaurant in America, so it's no surprise that his new West Hollywood outpost of Aburiya Raku is the best late-night restaurant in L.A. There's been some grumbling about the relaxed service here, especially during prime dinner hours, so you're best off rolling in at 11 p.m or midnight for a deeply pleasing bowl of agedashi tofu, masterfully charred chicken-meatball skewers and the specials board that always features seafood straight from Japan. Order sake and get ready to linger.