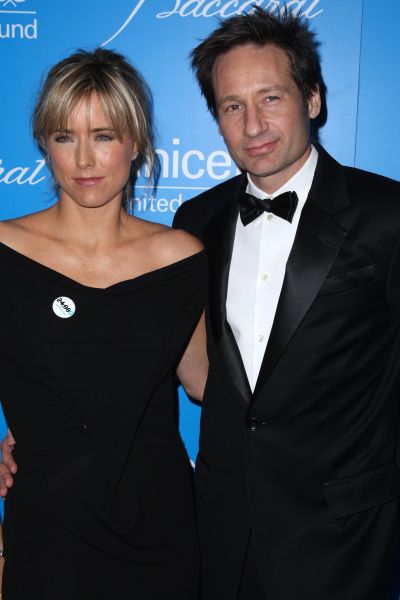 One very long case of the X-Files has finally come to a close.
The fairy tale marriage of Tea Leoni and David Duchovny seemed to be sailing smoothly, which naturally led them on the course to pick up triplex maisonette on the Upper East Side for $6.25 million in 2008. But a squall came up when Mr. Duchovny, who was in the midst of starring as Hank Moody on Californiation, announced that, apparently, art had imitated life a bit too much, and he was a sex addict.
The couple split, got back together, and then split again, and in the midst of this decided to list the co-op at 170 East 78th Street, which they had purchased through the Salvatore Trust with two money managers as trustees—Carolyn Rossip Malcolm and Warren Grant.
They first asked $9.25 million for the triplex in 2013, each moving on in terms of real estate; Ms. Leoni picked up a three-bedroom at 190 Riverside Drive and Mr. Duchovny reportedly opted for a Central Park West pad at the Ardsley.
The triplex went on and off the market, with steady price decreases for two years, though it doesn't seem that there's anything scary about the four/five-bedroom, 4.5-bath home, which the listing promises simulates "living in a 30-foot-wide townhouse." Held by Melissa Ryan Kaiser and Laurie Diamond at Stribling, the listing also boasts of 13-foot ceilings and fireplaces in the living room, family room, and master bedroom.
It's not clear if the couple ever actually resided in the home, considering the whole rehab sex addiction thing, but perhaps fears of bad marriage karma kept potential buyers at arms' length. Mr. Duchovny and Ms. Leoni must have been getting a tad impatient, though, since they accepted just $6 million from Isaac Sitt of Vesper Holdings and his wife Jennifer—not only did the now-divorced duo not make the profit they hoped for originally, they took a loss. Even 13-foot ceilings can start to feel claustrophobic at some point, we suppose.