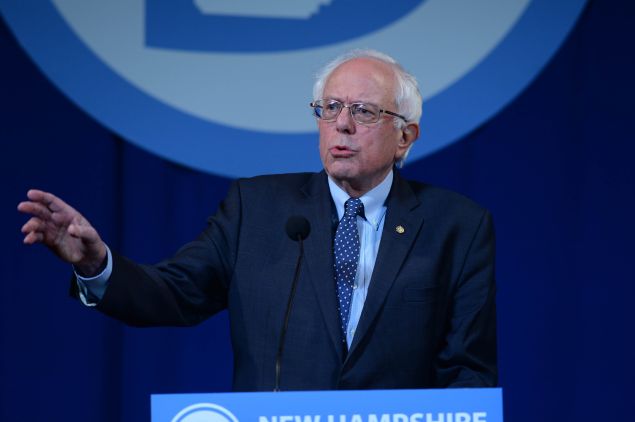 There are very few members of the New York political class who feel the Bern.
But the mentor to a proud Hillary Clinton supporter, former City Council Speaker Christine Quinn, has endorsed Sen. Bernie Sanders for president.
Tom Duane, the former Manhattan state senator and city councilman who was known as the first out HIV-positive elected official in the country, announced today he is backing Mr. Sanders, the Vermont independent. In a statement sent by the Working Families Party, which also recently endorsed Mr. Sanders, Mr. Duane said the self-described democratic socialist is "giving voice to people who are pushed aside and left out in a democracy."
"He's mobilizing unprecedented enthusiasm, and he's doing it by telling the truth, just as he has for his entire career," Mr. Duane said. "I am excited to have the opportunity to endorse Bernie Sanders, because I have long admired him. I know there are deep wells of support for Senator Sanders among progressive voters across New York."
Mr. Duane's successors on the city level don't feel the same way. The aforementioned Ms. Quinn is backing Ms. Clinton, the front-runner for the nomination, and Councilman Corey Johnson, who now represents the same West Side neighborhoods Mr. Duane once did, also endorsed Ms. Clinton, a former New York senator.
But there are progressives in New York City, particularly in more affluent neighborhoods where Mr. Sanders has long been a liberal icon, that may throw Mr. Sanders some votes. Mr. Sanders is making a push in the LGBT community, where some view Ms. Clinton skeptically for backing her husband President Bill Clinton's decision to sign into law the Defense of Marriage Act in 1996.
Beyond Mr. Duane, there have been no current or former elected officials in New York City to officially endorse Mr. Sanders. State Senator James Sanders of Queens (no relation) did post photographs of himself and the Vermont senator on Facebook, leading some politicos to speculate that he would want to serve as a delegate for Mr. Sanders. Councilman Rafael Espinal of Brooklyn has also expressed interest in endorsing Mr. Sanders.