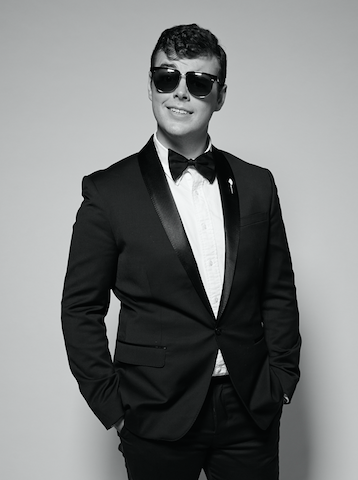 Turning out the Observer's weekly 'Shindigger' party column, which appears in our print issue out on newsstands every Wednesday, is both thrilling and exhausting. The unique gig usually requires four nights per week on the town surveying serial crashers, models on the hunt for their big break, sheltered celebrities in town on press tours, deep-pocketed philanthropists writing checks, and, of course, an endless stream of New Yorkers looking for their moment in the limelight. 
What does shine through the cocktails and banquet dinners is the awesomely eclectic group folks you meet along the way. Take Billy Farrell for example. The fiercely enterprising Mr. Farrell has built a thriving business as the go-to party photographer for celebrations in the depths of the club scene to the black tie-clad affairs uptown. His own camera-wielding attendance, or someone representing his nouveau wire service, is an obvious addition to any party in Manhattan and beyond. "There are two kinds of parties," the newly-married Mr. Farrell explained during a recent visit to his office in the Flatiron District. "There is what we at BFA call a 'Poker Party.' A low-key party where everybody in town just pokes their head in for a few minutes to say hi to the host. Then there's another kind of party, the 'Sleeper Party.' My business partner David [X. Prutting] shot one recently for digital agency The 88. It started out as a super calm holiday party until a timed moment at midnight kicked off a surprise hip-hop dance party complete with booty dancers and Ja Rule on the mic."
Whether a 'sleeper' or a 'poker' party, the past year brought a wide range of celebrations from a jaunt with George Clooney to the southern U.S., to a backstage blowout with Kanye West, and even some court time with Rafael Nadal. There was the underground underwear launch, the amfAR benefit during which Miley Cyrus served as auctioneer, and how could anyone forget the only fashion party to ever be ruled by a 6-year-old? These standout moments, and many more, have all been rounded up into my list of the 27 best parties of 2015. 
Rafael Nadal played tennis with nearly naked supermodels
One of the greatest tennis players in the world was welcomed as a Tommy Hilfiger ambassador with a sexy strip-tennis match in Bryant Park.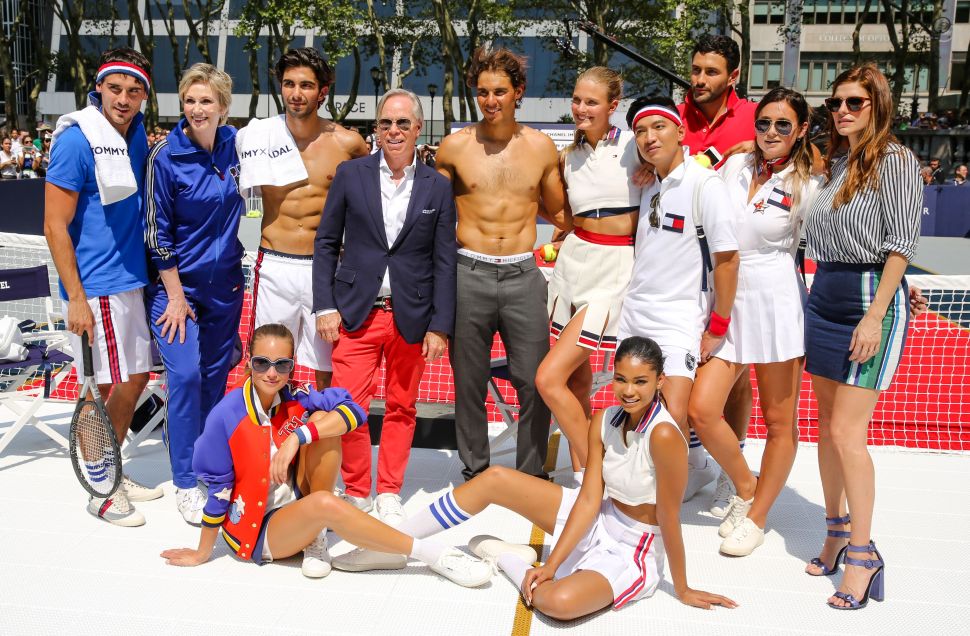 FENDI opened a Madison Avenue flagship
Karl Lagerfeld might travel the world, but his public appearances in New York are rare. This particular occasion marked the opening of FENDI's behemoth Madison Avenue flagship packed with Kaiser Karl's biggest fans from Rihanna to Naomi Campbell.  
George Clooney and OMEGA celebrated the anniversary of the Apollo 13 mission in Houston
This Texas-sized dinner hosted by George Clooney in a converted airplane hanger celebrated the anniversary of the Apollo 13 mission.
Savile Row tailors debuted menswear looks for Bentley at The British Embassy in Washington, D.C. 
Mr. Clooney's two-day Houston celebration was directly followed by another two days in Washington, D.C. with Bentley at The British Embassy. The luxury carmaker assembled a select crew of Savile Row tailors to create signature looks inspired by the Bentley GT Speed, which were put on display alongside the car itself in the backyard of the Ambassador's residence. 
The Eighth launched with an underground underwear party 
This sweaty blowout took place in the basement of a Tribeca boxing club, and was shut down early thanks to rowdy partygoers during Travis Scott's performance in the ring. 
Angelina Jolie and Brad Pitt made a rare New York appearance for WSJ. Magazine
The mag's annual Innovator Awards were as star-studded as ever, and also included an expletive insult heard round the world by Robert DeNiro .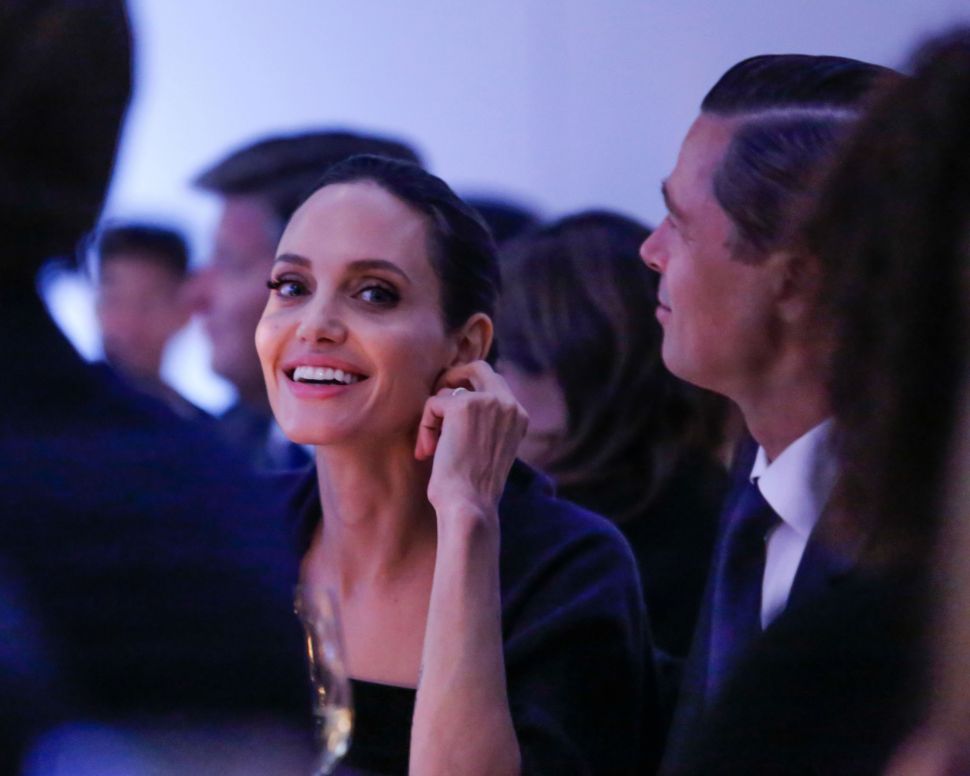 Kanye West debuted his ADIDAS collection, and celebrated backstage 
Despite the lukewarm review of Mr. West's inaugural collection for ADIDAS, the rapper-turned-designer still held an impromptu backstage dance party chock full of famous friends wielding champagne flutes grabbed from a foldable plastic table. Even daughter North West was in attendance, clinging to mom Kim Kardashian's side. 
Lady Gaga won her 'most meaningful award ever' at the Americans for The Arts 2015 National Arts Awards
"This is the best thing that's ever happened to me," the tearful songstress told the crowd that included the MoMA's Klaus Biesenbach and Wal-Mart heiress Alice Walton.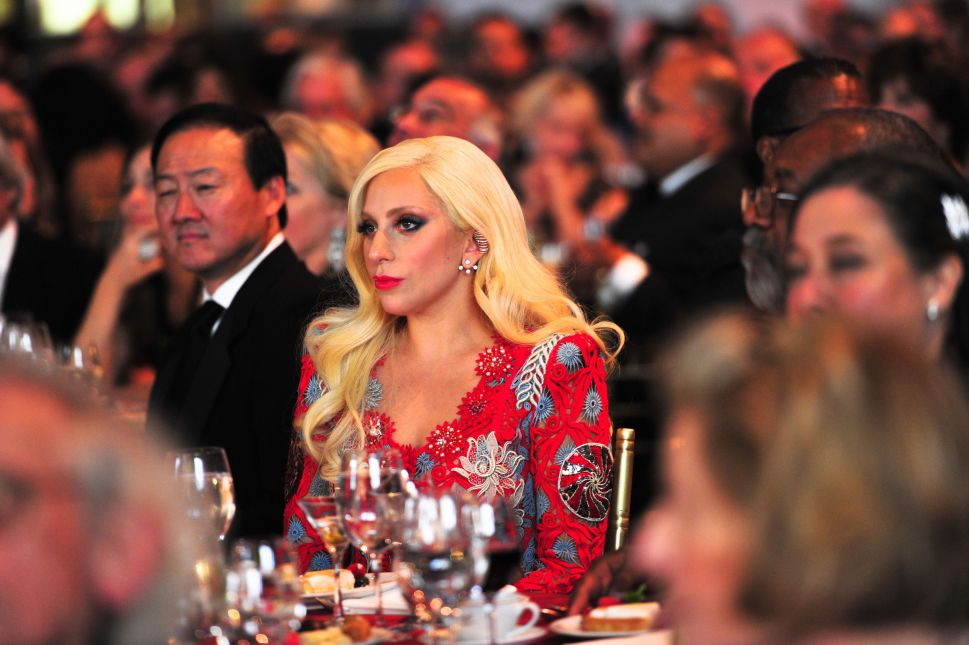 Miley Cyrus served as amfAR auctioneer 
The pop star offered up some unexpected additional assets to auction off the first autograph by Caitlyn Jenner.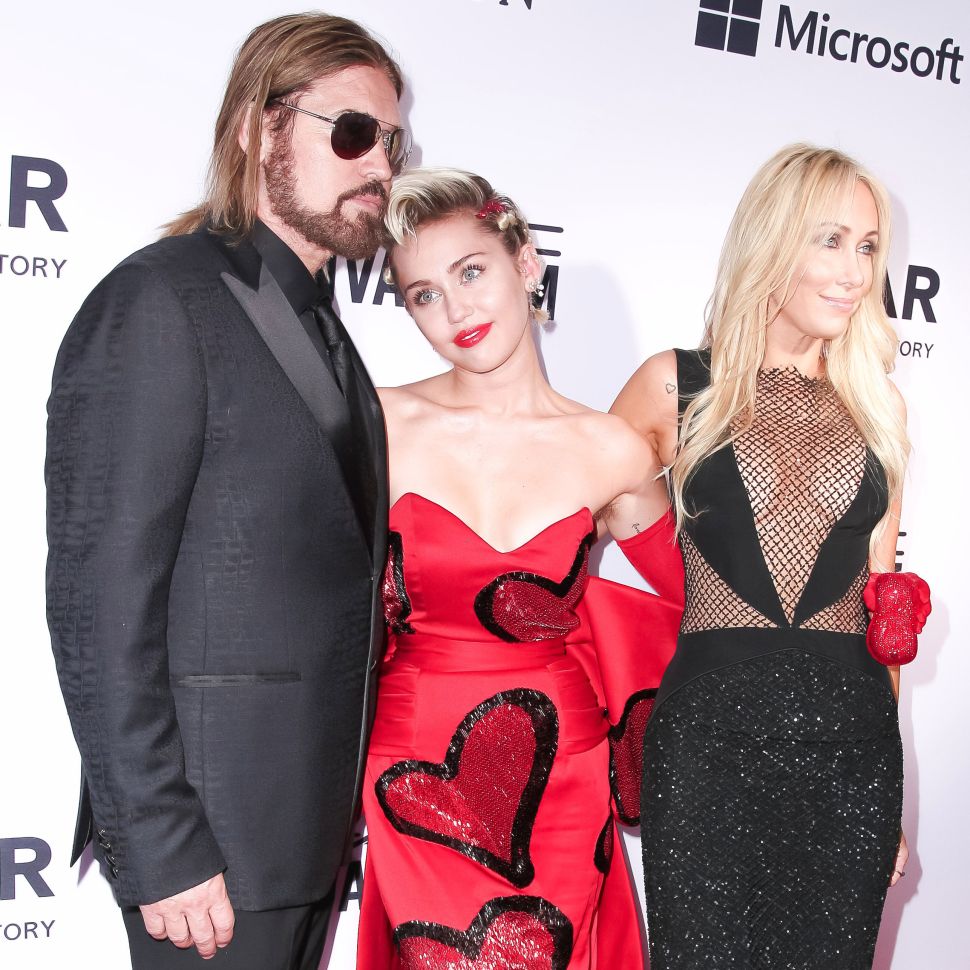 Alessandra Ambrosio, Johannes Huebl partied in Oshkosh, Wisconsin for Rimowa
This far-fetched celebration verged on surreal as the two supermodels and a crew of fellow New Yorkers transplanted to Oshkosh, Wisconsin for the Oshkosh Air Show (the largest in the country) followed by a spectacular dinner announcing that the luggage maker would now be making bespoke planes inspired by vintage Junker aircraft. 
Bruce Willis, Debbie Harry attended Valentino's one-night-only Lincoln Center exhibit 
The seemingly annual visit of Valentino Creative Directors Pierpaolo Piccioli and Maria Grazia Chiuri peaked this year at Lincoln Center where Debbie Harry was introduced by Bruce Willis to give a one-night-only performance.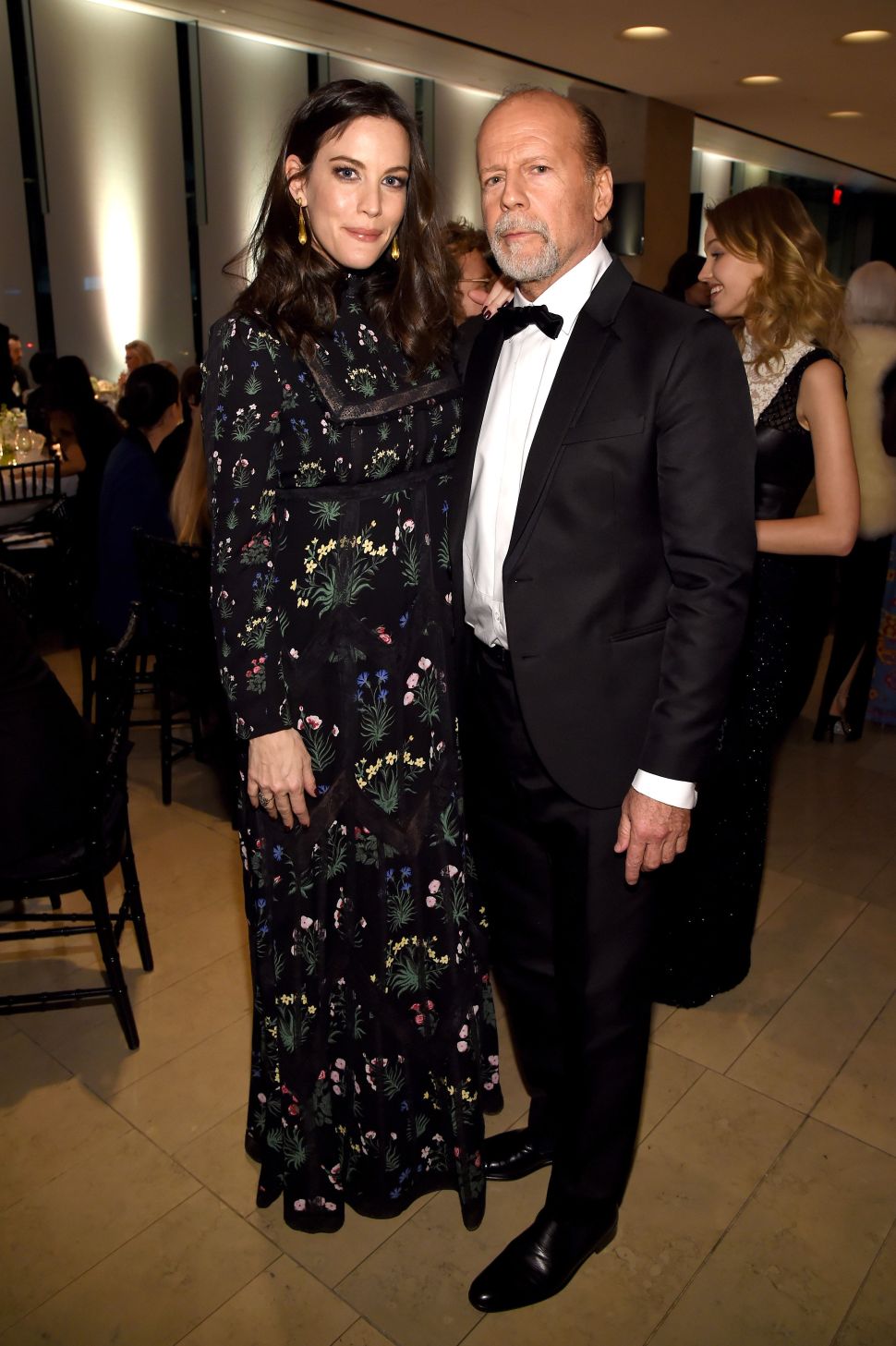 Alexander Wang celebrated his runway show with fast food and rappers
The king of the after party made a triumphant return. This time, Mr. Wang enlisted Tinashe and Lil' Wayne as performers, and Hooters as a co-sponsor.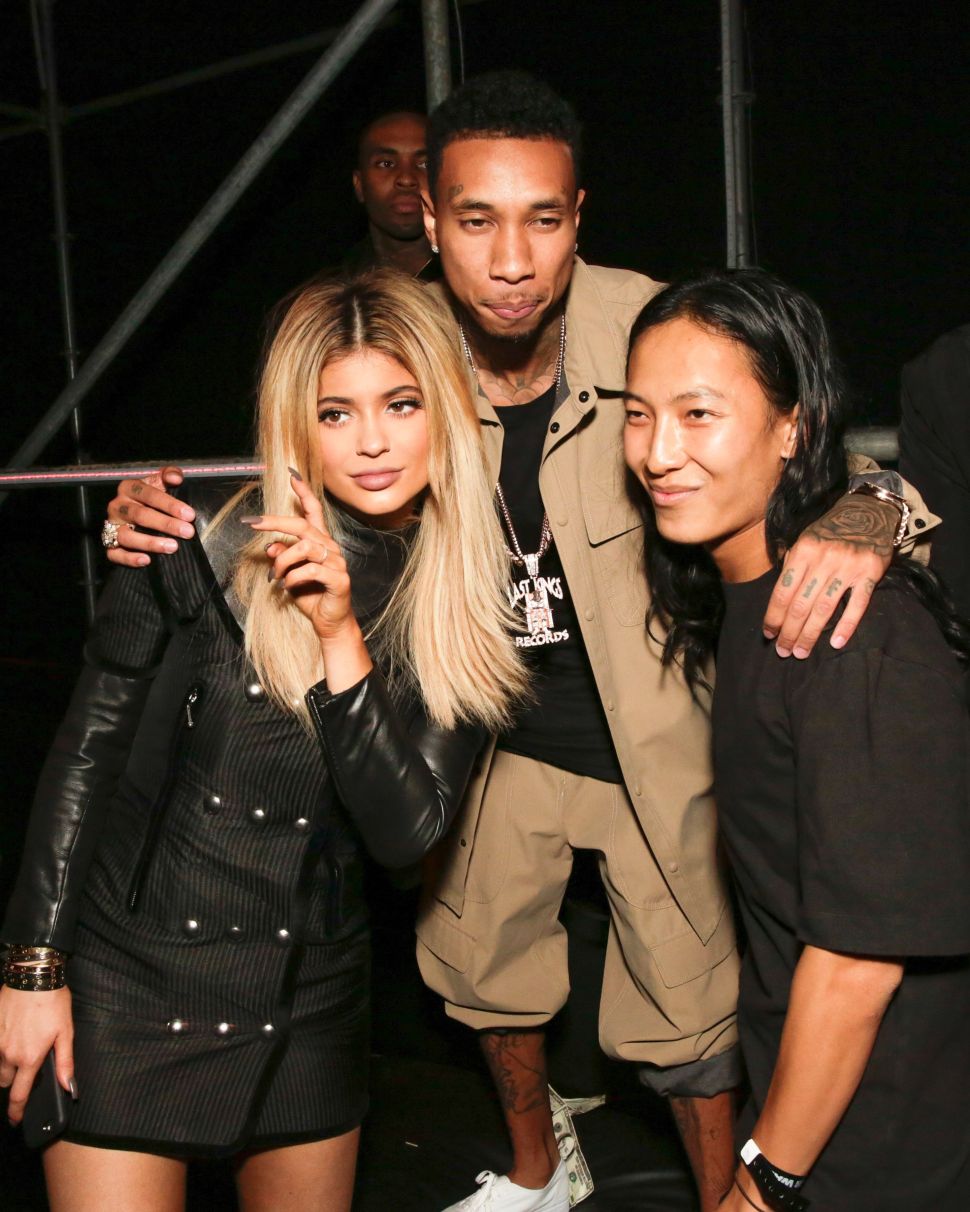 Andy Roddick talked Serena Williams and his upcoming baby news 
The intimate event may not have been over-the-top, but the one-on-one court time with one of America's greatest tennis players made it one for the books. 
Tom Hanks, Meryl Streep danced it out at the SeriousFun Gala
Paul Newman's SeriousFun gala was indeed seriously fun. Meryl Streep, George Clooney, and Tom Hanks all paid homage to the legendary actor in a variety show that finished with guests and performers all dancing in the aisles of the theatre.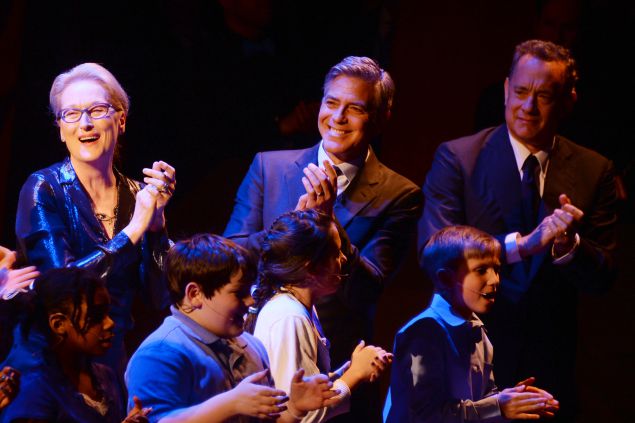 007: Spectre made its North American premiere in Mexico City 
Daniel Craig took his final bow as 007 at an epic premiere in Mexico City, where the first part of the film takes place. In all, the 22-hour trip included cocktails with the newest Bond girl, a screening in the 10,000-seat Auditorio Nacional, an after-party at the Ritz Carlton, and more than a few bottles of Belvedere. 
Katy Perry performed at Carine Roitfeld's Icons Party
Apart from lavish weddings and lunching ladies, the Plaza Hotel's grand ballroom rarely sees a party of such epic proportions. The annual Harper's Bazaar Icons party produced by the magazine's International Fashion Editor Carine Roitfeld called for a "fantasy black tie" dress code, which Katy Perry interpreted on stage with a dress made of fall foliage and an Alexander McQueen butterfly headpiece. 
David Beckham hosted a speakeasy party for Belstaff
The unassuming party was held at a back alley speakeasy to usher in David Beckham as the star of Belstaff's short film, Outlaws. The party fueled by Mr. Beckham's own Haig Club Whisky had a refreshingly no-frills vibe compared to his previous, high-octane in-store appearances.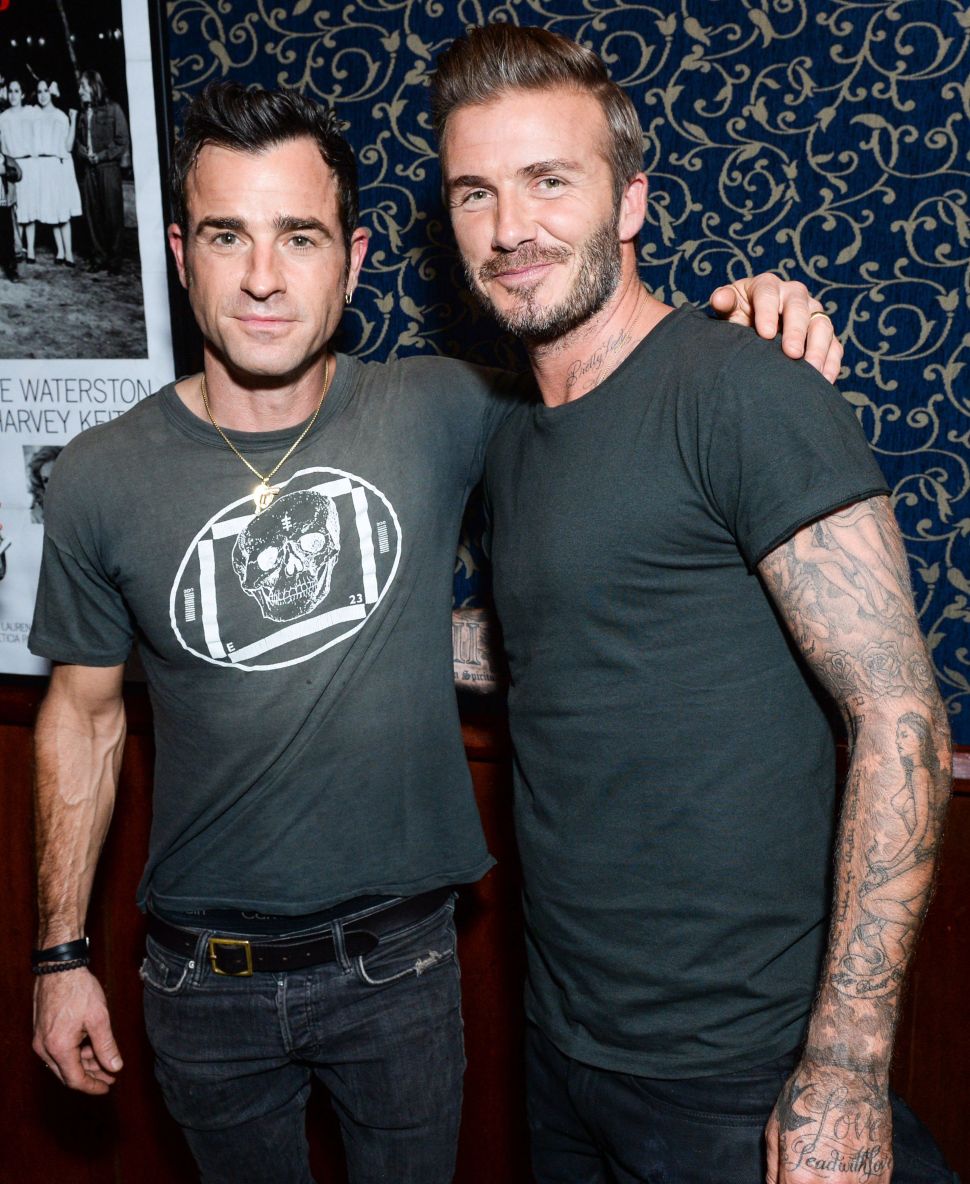 Bruce Springsteen rocked out for Veteran's Day
The annual Stand Up For Heroes concert organized by Caroline Hirsch and Bob Woodruff was better than ever thanks to The Boss offering up his mom's lasagna during the evening's auction.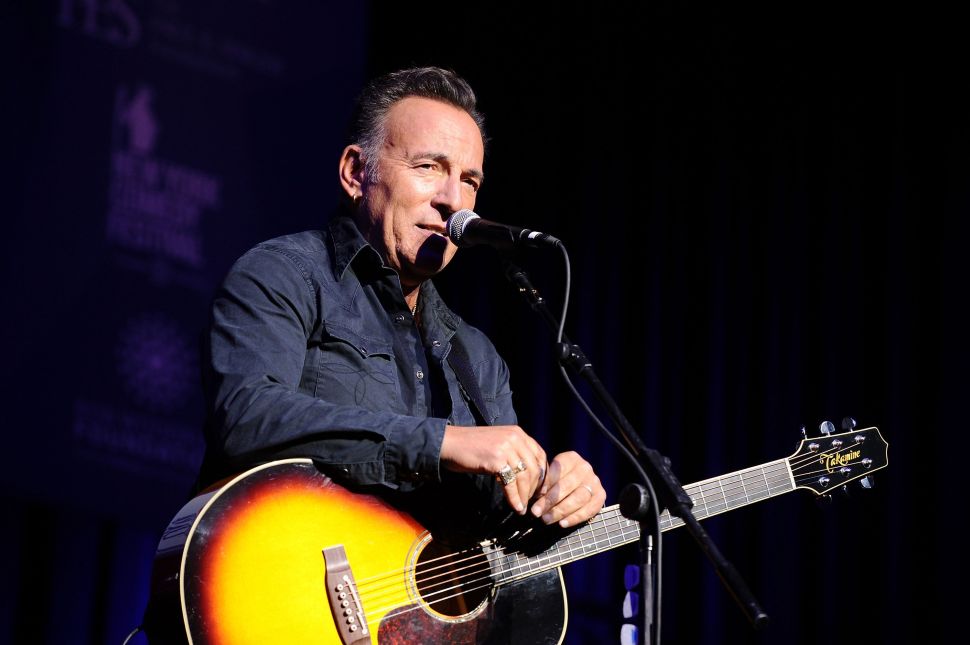 September Fashion Week's most anticipated show was undoubtedly Givenchy's New York takeover, which saw attendance of an innumerable number of famous faces including rocker Steven Tyler who equated the couture to tasty Thanksgiving dishes.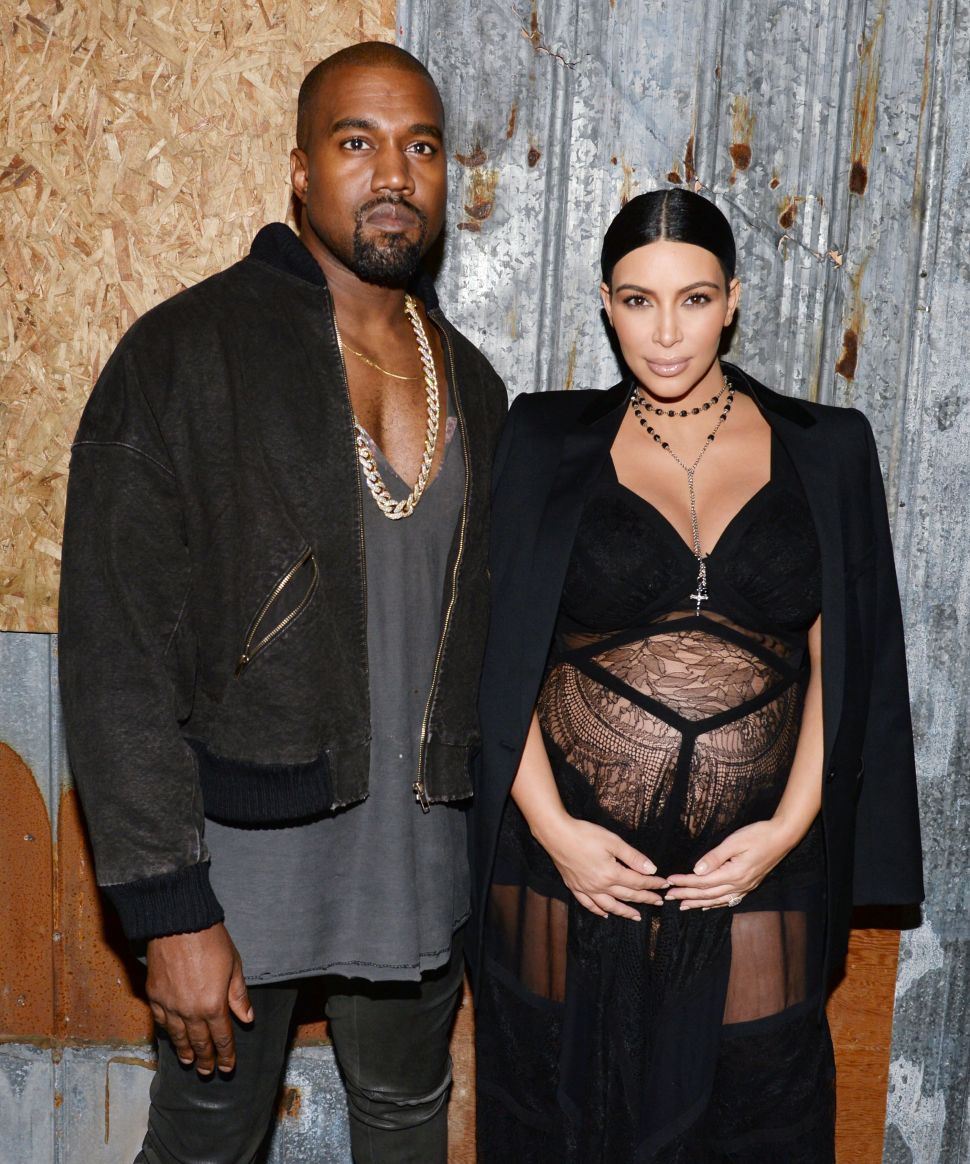 6-year-old Hudson Kroenig ruled Chanel's two days of parties
Despite the celebrity packed 2-day bacchanal surrounding Chanel's Metiers d'Art show, 6-year-old Hudson Korenig ruled the roost.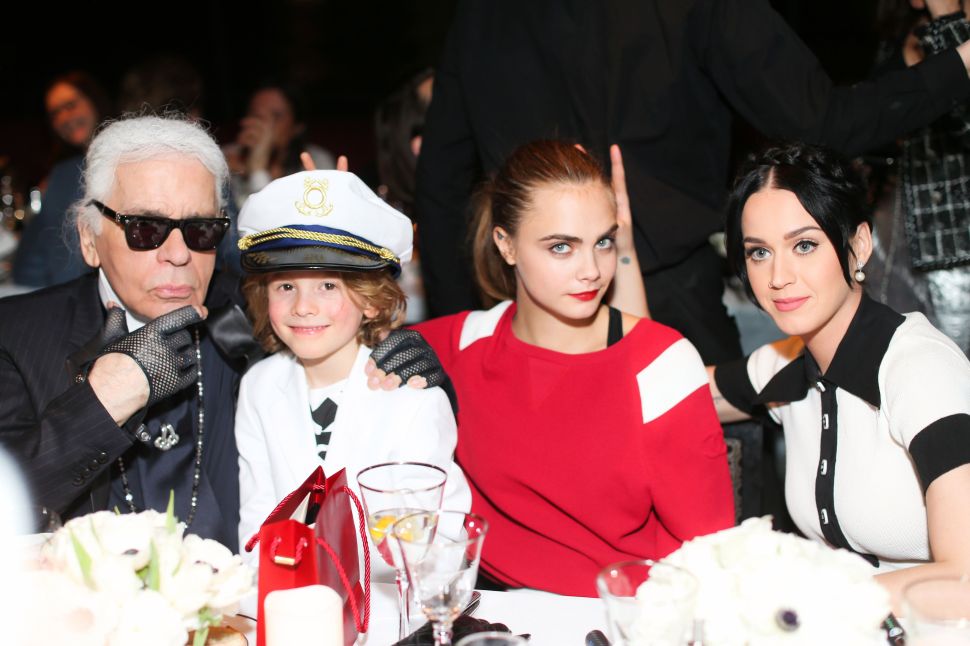 A DJ set in the basement of Milk Studios by the up-and-comer Hitchhiker, clad in a metallic space suit, was followed up with a performance by Erykah Badu at The Top of the Standard where the songstress wore her impossibly large, and now-signature cap. 
Aretha Franklin belted out holiday tunes
Performing to a crowd that including Mayor Michael Bloomberg and Michael Douglas with wife Catherine Zeta Jones, the legendary songstress regaled us with Christmas tunes.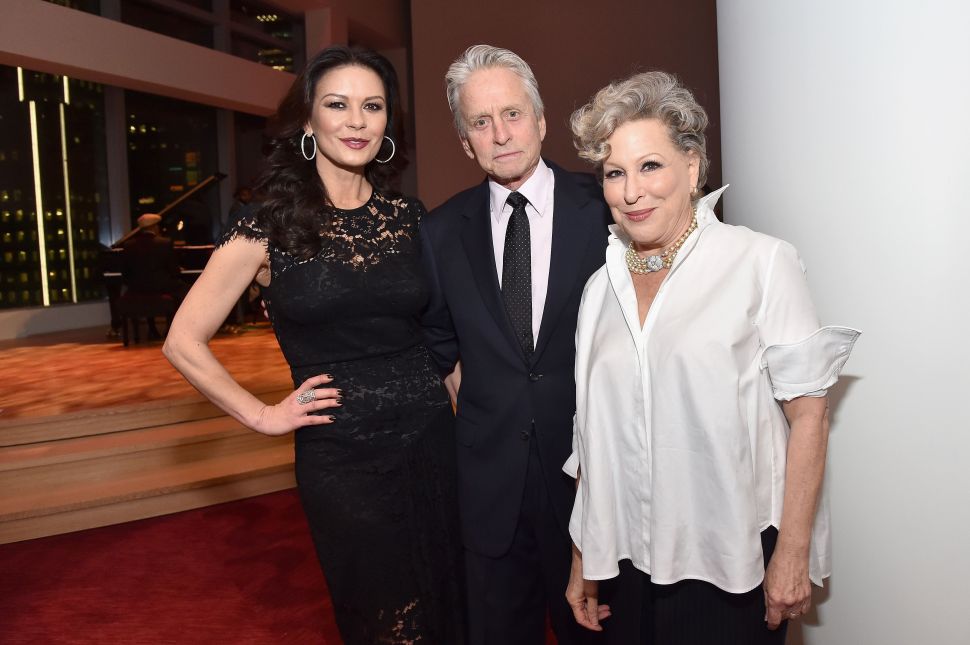 Marc Jacobs recalled his humble beginnings
Anna Wintour lauded the designer for his unique eye, while the designer revealed his back-up plan was a job at a video store.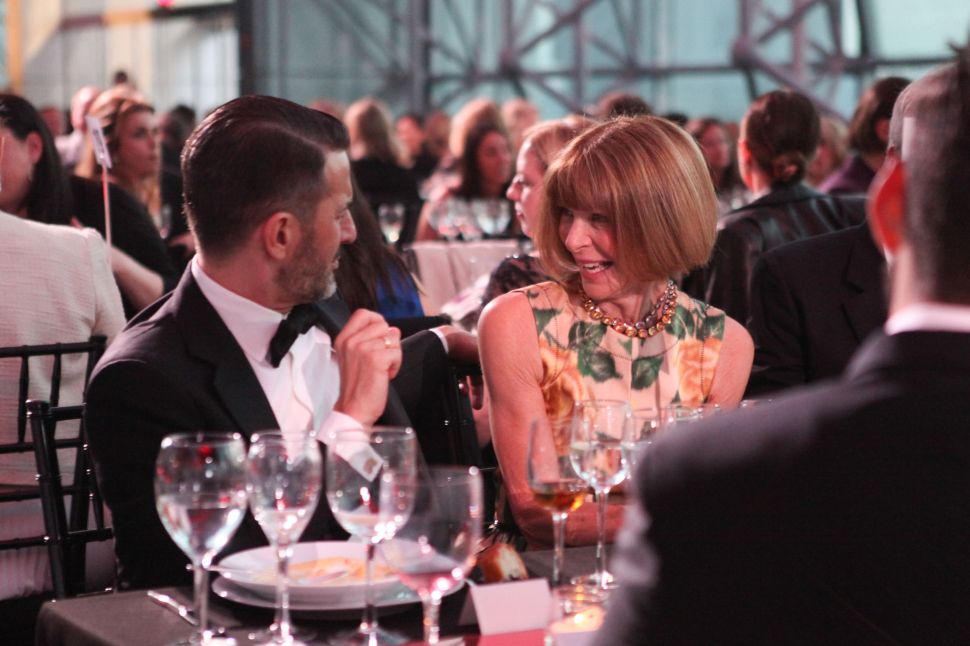 Iris Apfel showed her love for Donald Robertson
Among Donald Robertson's week-long takeover of parties at concept shop STORY, one was hosted by fashion icon Iris Apfel along with internet famous pooch, Toast.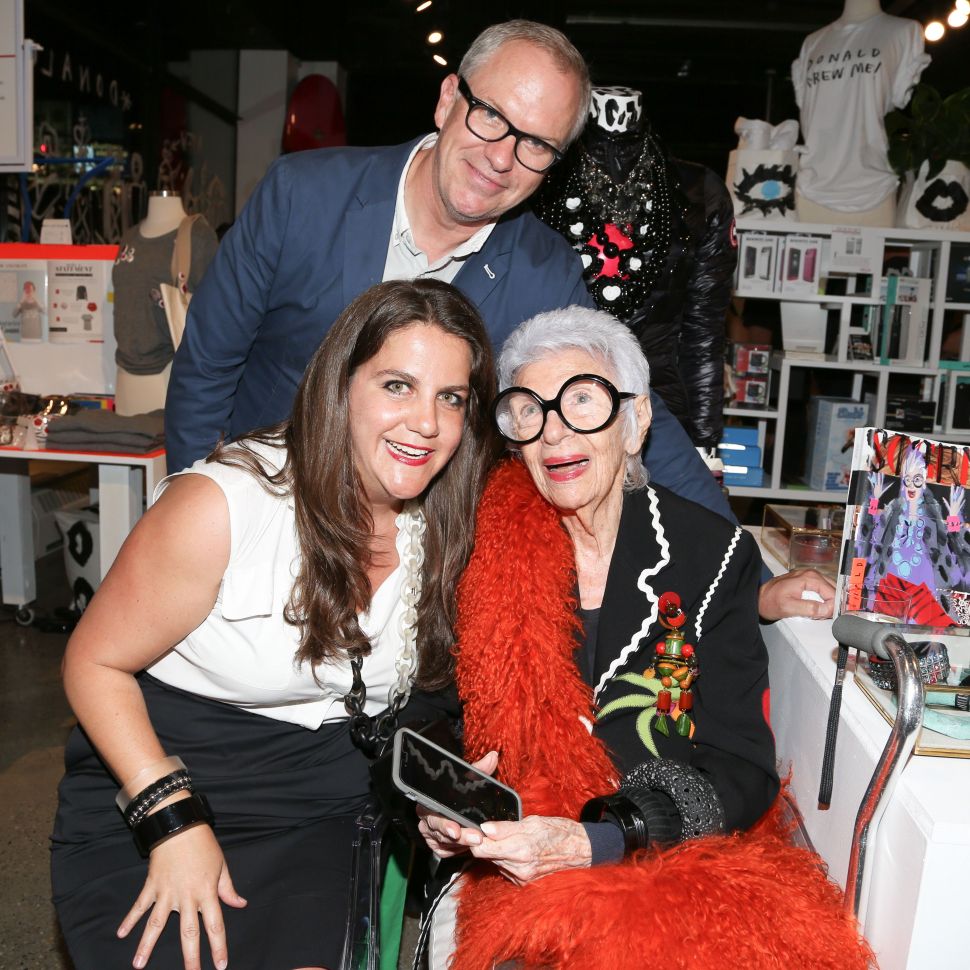 Chrissy Teigen ripped her dress, but partied into the wee hours 
The CFDA Awards and Refinery29-sponsored after-party at The Top of The Standard were both full of hilarious moments including a ripped dress care of Chrissy Teigen, the unexpected arrival of @TheFatJewish, and January Jones enjoying a cold one. 
Topaz Page-Green's Lunchbox Fund marked its 10th anniversary
The former model's thriving charity marked a decade of success with a dinner at the newly-opened Gabriel Kreuther attended by Sting, with daughter Mickey, and fellow rocker, Michael Stipe.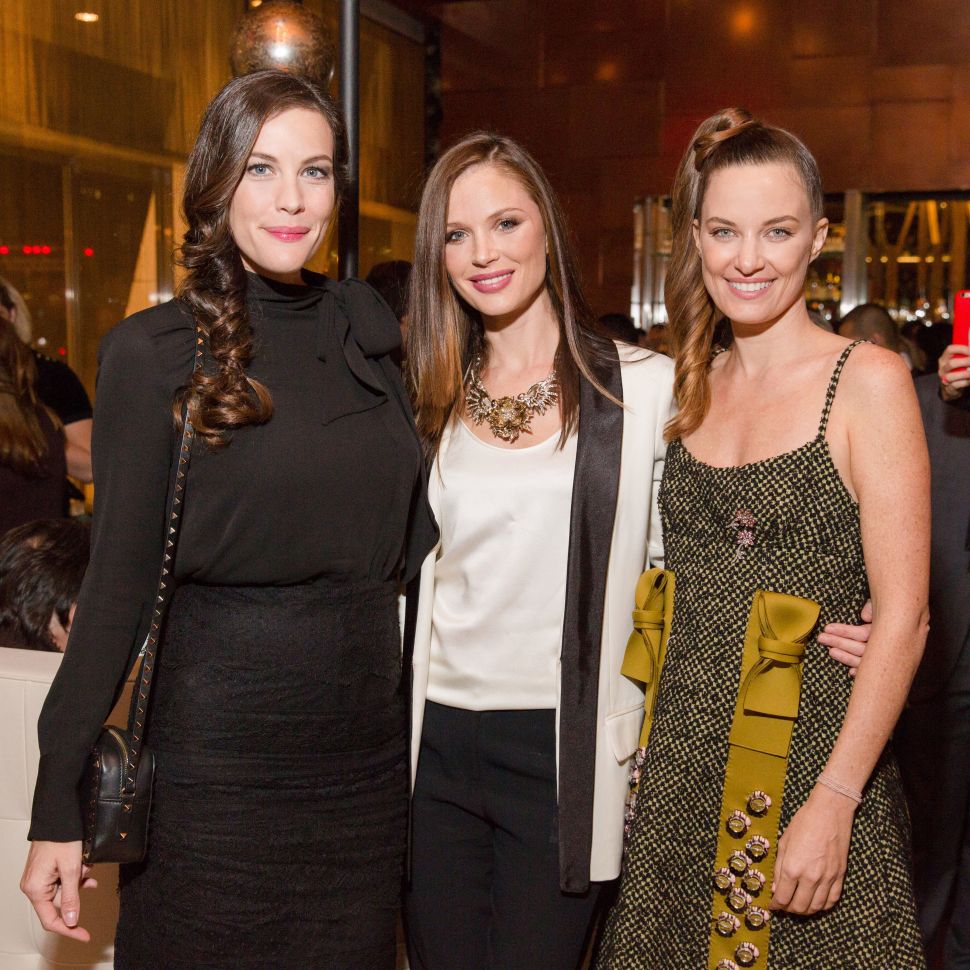 Beyoncé and Jay-Z arrived to The Met Gala three hours late
We may not have been among the painstakingly curated crowd permitted inside the dinner portion of The Met Gala, but the red carpet moments alone made the night one to remember.