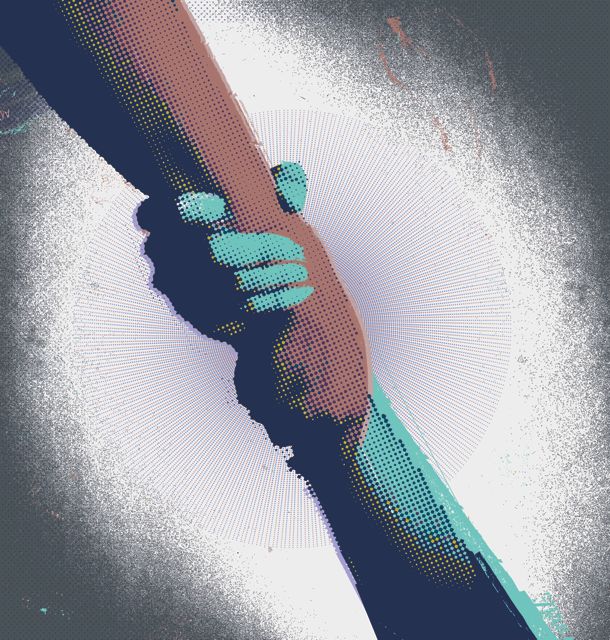 In my pile of photographs is a picture I took years ago of three old men—though not all that much older than I am now—huddled intently together. One of them is my father. And though it is not a term to be thrown around loosely or bestowed upon just anyone, the other two were mentors of mine.
Conjuring up that picture, I draw at least three lessons. One is how precious mentors are. You can never have too many of them. Every one of them fills a different hole, serves a different need, leaves a different legacy.
Another is how pure the bond between mentors and their disciples is. No matter how exemplary a parent may be, his relationship to his child is fraught. Even their most constructive and unselfish advice can seem patronizing or reproachful. Not so with a mentor: his counsel is uncontaminated.
Mentors give the best advice not only because they are usually wiser, but because you're more receptive to it. Acceptance requires deference, which can be hard to summon when you feel competitive, as you invariably do with a parent
The third is that mentors are precious, because, by definition and the actuarial tables, they are so impermanent. Since they are invariably older than you—though not technically part of the job description, one turns to mentors for wisdom, and wisdom usually grows with age—they up and die, as both men in the picture (as well as my father) have now gone and done. So one must cherish them and then, when the time comes, replenish, and that becomes ever more difficult to do. And the older you get yourself, the shorter the shelf life of their replacements.
Mentors give the best advice not only because they are usually wiser, but because you're more receptive to it. Acceptance requires deference, which can be hard to summon when you feel competitive, as you invariably do with a parent or, for that matter, a peer. Who can deny that, when a contemporary—even one you admire—is praised, you don't feel a twinge of jealousy? Mentors relieve you of that terrible tendency, as I was reminded as I watched a mini-mentor ("mini" only because, as is often the case with mentors, I've not availed myself of him nearly enough) honored the other night.
As praise was heaped upon him, I found myself aglow: his pleasures were mine, too. Just as we can celebrate with such people, we can learn from them without feeling threatened or diminished ourselves. And here, apart from what they teach us, is another blessing mentors confer: because they bring out the unalloyed best in us—whatever generosity, compassion, gratitude, admiration and love we possess—they make us feel better about ourselves. And here's another: mentors make us feel forever young and promising, not yet beyond repair. No matter our own age, with mentors you are always the student. How nice—what a relief!—to re-assume that role!
Mentors provide us not just with life lessons, but history. They extend our consciousness, bringing alive eras and personalities and institutions that are otherwise inaccessible or, as was the case with one of the men in my old photograph, a Jew from prewar Poland, worlds that were completely destroyed. Perhaps because of what he endured, and the world from which he had emerged, nothing he ever said to me seemed trivial. (Even his folk wisdom I prized: when he told me that chocolate was the key to memory, I gained new respect for Lindt bars.) He exuded insight and perspective, as my old doorman (another wise man and mentor), who saw me with him often, reminded me once when I complained of having to walk the old man all of nine blocks back home. "Look at it this way," the doorman observed. "You can listen to him all the way to his place, then think about everything he said all the way back here."
Mentors come in all sizes and colors and statuses and tenures. In my case, they range from the fellow newspaper reporter (the other gentleman in that picture) filled with journalistic lore to an African-American woman from Little Rock. They can be relatives, especially grandparents. ("If nothing goes well, call Grandpa or Grandma," the Italian adage goes.) They can be fixtures or glancing acquaintances: to paraphrase Thomas Hardy, mentorship can flow from intensity or duration, or both. The requirements are only that they be people you admire, and from whom there is something you can learn. Oddly enough, the appeal of mentors increases as their numbers dwindle, for the older you get, the more you realize how much you do not know. 
One more beauty of mentorship is mutuality. As we age, most people, even the most accomplished, feel marginalized or even obsolete; finding someone who appreciates you is revivifying. If mentors can be the parents we never had, so can we be the children mentors never produced. The bounty flows both ways.
Having established that very precious bond, one should call it by its name. "My mentor"—it's hard to imagine any more flattering description, in part because, in an age that frowns upon dependency and prizes self-reliance, it's so sparingly and begrudgingly applied. I know that whenever I describe my Polish friend that way—something I never managed to do while he was alive, though I'm pretty sure he knew how I regarded him—it's I who feels elevated.
So, whether it's when I go to parties or am choosing something to write or simply riding in an elevator in my building, I'll continue to look for mentors, even though, before too long, there will be none left to find. But if I'm lucky, by the time I run out of mentors I won't notice: I'll be too busy playing mentor myself.
David Margolick, a contributing editor at Vanity Fair, is completing a book on Sid Caesar.
Please also read:
Chuck Todd on Tim Russert et al.
Senator Kirsten Gillibrand on her grandmother Polly Noonan
Sir Norman Foster on Buckminster Fuller
Neil deGrasse Tyson on Carl Sagan
Richard Edelman on his father Daniel Edelman
Matthew Modine on Robert Altman
Gus Lee on General Norman Schwarzkopf