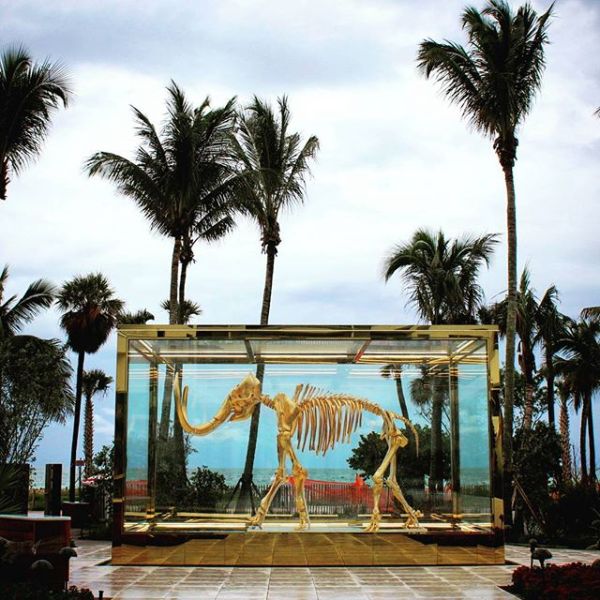 Can an entire billion-dollar industry have a hangover?  After one of the craziest weeks in the art world in recent memory (and not always in a good way), we stepped back and picked our best and worst from Art Basel Miami Beach 2015.
Best Art Fair: no winner. There was a stabbing at the main fair. NADA moved from inconvenient accommodations to unpleasant ones, Pulse bifurcated and added a Target installation. And while we kind of liked Design Miami and the beachside Untitled, and some of those Andy Warhols at Art Miami, nothing blew us away.
Worst Fair: the Observer staffers and writers made it to nine art fairs, so let's assume the worst was one of the dozen others.
Best Trend: Miami hotels taking art seriously. The Faena installed a Damien Hirst gold-encrusted mastodon and nifty murals; an installation at the Sagamore linked to cities around the world; artist Carole Feuerman dotted her swimmer sculptures throughout, and floating in, the 205-foot long pool at the National Hotel, etc.
Worst Trend: "Dînatoire." From Mr. Chow's to the an event at the Versace Mansion, hosts invited guests to dinner—and didn't serve  it.
Best Art: Nothing matches the sheer ambition of the fair that started it all. We loved Pace Gallery's Louise Nevelsons, the Francis Bacon, everything in Helly Nahmad's booth at ABMB but particularly the Alexander Calder. (We went old-school, so sue us.)
Worst Art: Our best art was also kind of our worst art. There was breathtaking secondary work from heavy-hitters but, unfortunately, some of it we'd seen before (at auction perhaps? From last year's booths?), which is anticlimactic. This year, to say the least, largely lacked the shock—and excitement—of the new.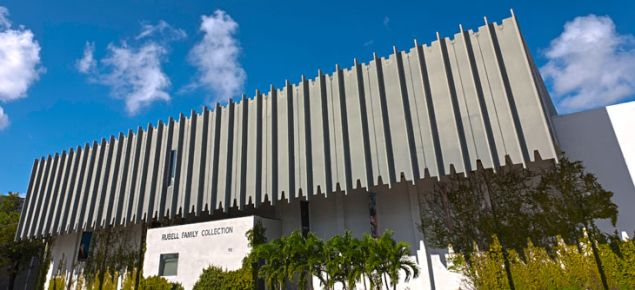 Best exhibition: The Rubell Family Collection's "No Man's Land." (The entire city's focus on women artists, however, i.e., "gender as art-historical footnote," was both welcome—and troubling. You would think some people had just discovered there are female artists.)
Worst exhibition: To answer this would be to imply that something moved us that deeply or was that memorable. Unfortunately, no.
Best celebrity: Leonardo DiCaprio, who made the scene in so many places he might as well have been being paid for it.
Worst celebrity: Owen Wilson, but just because he hung out mostly in the business district of downtown Miami. Who hangs in Brickell?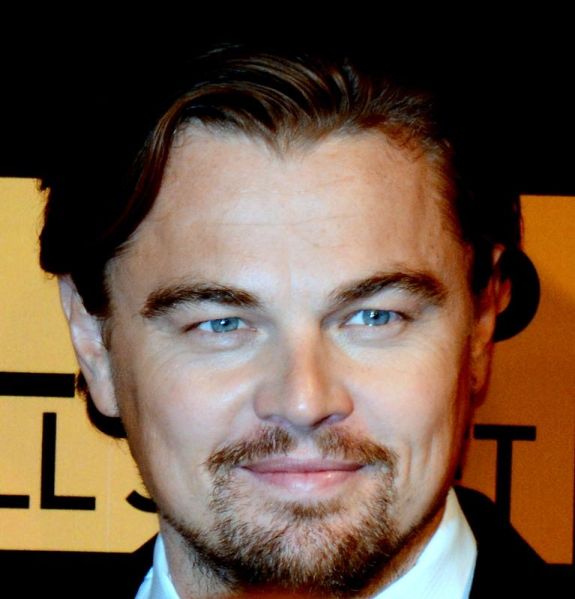 Best Parties: The new Faenas Hotel's rollicking opening week was a little bit of Buenos Aires up north. (In Argentina, they apparently don't let the fact that a building is still under construction stop them from entertaining); dancing till dawn Thursday night at the W hotel; and that exclusive Sagamore Hotel mimosa and French-crepe Saturday brunch, now into its second decade, as old and elegant as the main fair itself.
Worst Party: Art.sy at the Nautilus. The scene was art-flippers galore, a crowd choked into the lobby while the party was being set up and grouchy guards shoo-ing folks away.
A Lesson for Luxury Marketers: While many brands pulled out the bells and whistles (and giant swings) for their events, one of the very best parties opted for a simpler elegance. In the outdoor courtyard of a Wynwood film studio, strung with lights and illuminated by a work by multimedia artist Chris Doyle, Bon Appétit and Volvo hosted a "Taste What's Next" dinner by Michelin-starred Norwegian Chef Fredrik Berselius. With guests from the locals to tourists, foodies to art worlders, the event achieved a quiet, delightful glamour other showier events wished they had.
Best Food: Casa Tua. (As usual.) Thanks for lunch, Ritz-Carlton Residences at Sunny Isles. Eateries in the SLS South Beach Hotel, too, deserve a nod.
Worst Food: Art Basel Miami Beach's Collectors Lounge, where portions were tiny and prices huge. And no sushi. Don't get between the 1% and their sushi.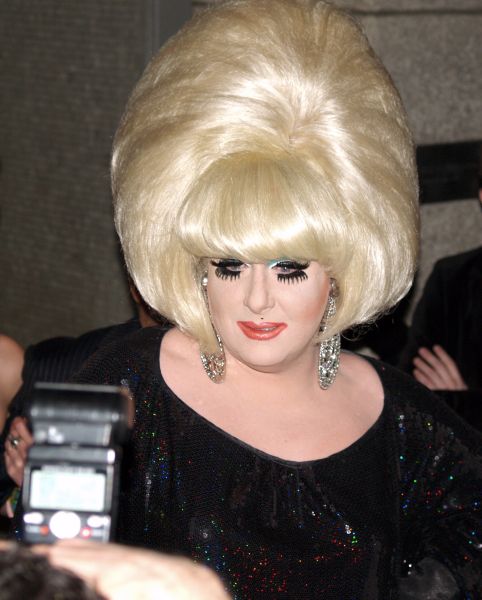 Best Performance: Lady Bunny at the MoMA/PS 1 party at the Delano. But it was too short!
Worst Performance: The cities of Miami and Miami Beach. Choked with traffic, paralyzed by rain, unable to move the crowds in the trolleys and buses that had been promised, the Magic City knew what was (and how many were) coming, but wasn't remotely prepared. Art Basel Las Vegas 2018, anyone?
(Thanks to the readers who swelled our web traffic during Art Basel Miami Beach. To see more stories from Miami Art Week, here).