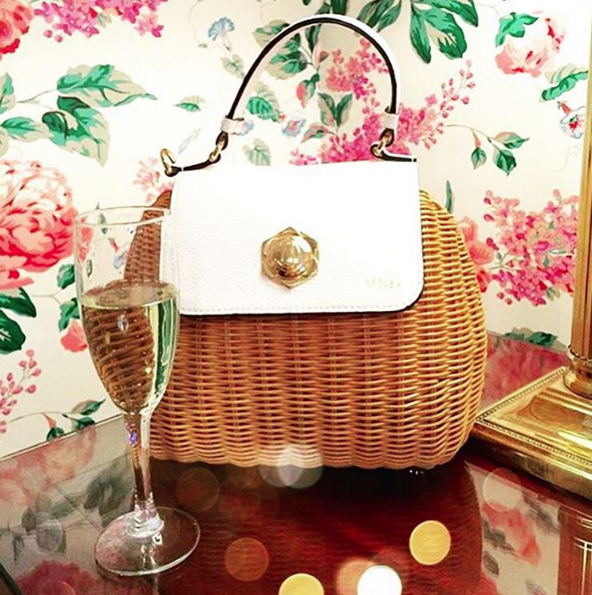 Searching for the perfect gift is time consuming when you have a full schedule of soirées. You could always reach into your re-gift closet, but that's decidedly impersonal and definitely not monogrammed. So, what to get the girl who has every Lilly print hanging in her closet, along with a secret room of Vera Bradley bags she hasn't worn since her college days? Whether she's a born and bred Southerner, or simply likes Solange, these gifts are chic, fresh re-imaginings of what Southern style means.
1. Draper James Silver Pedestal Bowl, $125: Draper James is Reese Witherspoon's lifestyle brand. Unsurprisingly, it's the polar opposite of Gwyneth Paltrow's Goop. Reese's understated elegance makes her the spirit animal for all Southern girls who find themselves in the big city (or preppy women who idolize preppy icons like Kate Middleton and the fictional Charlotte York). You never know where you'll be invited, so having your own personal gift guide always comes in handy. Even if you've never stepped foot below the Mason-Dixon, her classic looks work well, especially if you're heading to the Hamptons or joining the Junior League.
2. A Weekend at The Greenbrier, rates start at $248: For family or friends looking to escape arctic temps, take them to The Greenbrier, a classic Southern resort that's a National Historic Landmark with a history of presidential visits (there's even a secret bunker from the Cold War days). While the mountains of West Virginia might bring to mind Deliverance, it's an Instagram-worthy destination, whether the photos feature New Orleans Saints players, tennis pros like Andre Agassi and Pete Sampras or former presidents like John F. Kennedy.
3. Krewe du Optic St. Louis Bengal, $255: With celebrity fans like Gigi Hadid, Kate Hudson, Reese Witherspoon and Kendall Jenner, Krewe du Optic is officially the next big thing. While there's no guarantee that this New York Fashion Week favorite's sunglasses produce supermodels, it's worth trying.
4. Hazelnut Clementine Hunter Collection, collection ranges from $38 to $288: Bryan Batt, who starred as Mad Men's Sal, runs this Louisiana boutique stocked with holiday-ready gifts. They've crafted their own New Orleans toile, which is perfect for a friend from New Orleans, or even someone who once visited (whether or not they remember their visit is another story). The Clementine Hunter collection features ceramic hand-painted pieces commissioned from the work's of Louisiana's most famous artist.
5. Porter Lyons Damballah Necklace, $1,450: This Voodoo inspired necklace is freaky enough for fans of American Horror Story and classic enough to pair with jeans. Porter Lyons combines mixed metals and real cobra vertebrae to create a collar that makes a serious statement. Their simple pieces have helped them gain a devoted young Hollywood following.
6. Krewe de Sucré Gift Box, $109: Mardi Gras comes early this year, and the best way to celebrate is by sending a friend a gift box brimming with New Orleans treats. While this won't arrive in time for the holidays, that's when people are over imbibing, anyway. Instead, they'll receive chocolates, macarons, Old New Orleans Rum and a King Cake right after they're done detoxing. Available January 6.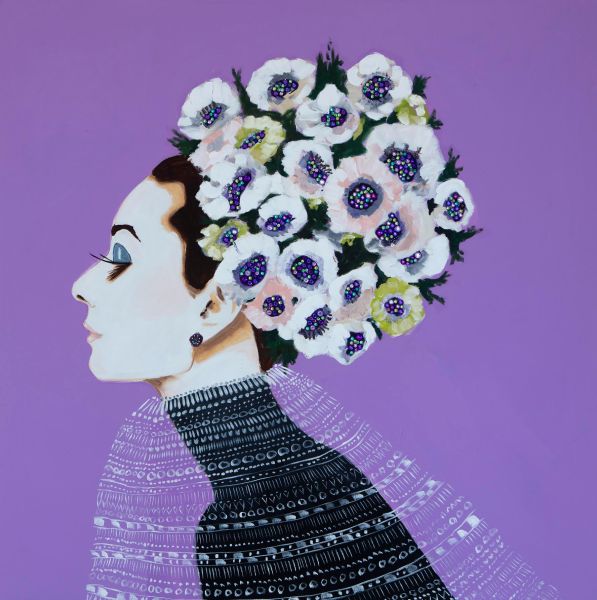 7. Ashley Longshore Audrey Hepburn, $8,500: Ashley Longshore is a Southern artist who's gaining fame for selling $30,000 paintings using Instagram as her art dealer. Her work is bright, stylish and chic, as evidenced by her strong Insta game. Her Andy Warhol influenced pieces make perfect subtweets and never take themselves too seriously. Her notable celebrity collectors of The Audreys portrait series include Blake Lively (who describes her work as "elegant yet rebellious"), Lorraine Schwartz and Penelope Cruz. Ms. Longshore's daring fashion icons series featuring Kate Moss and Anna Wintour is bold and snarky in the best possible way.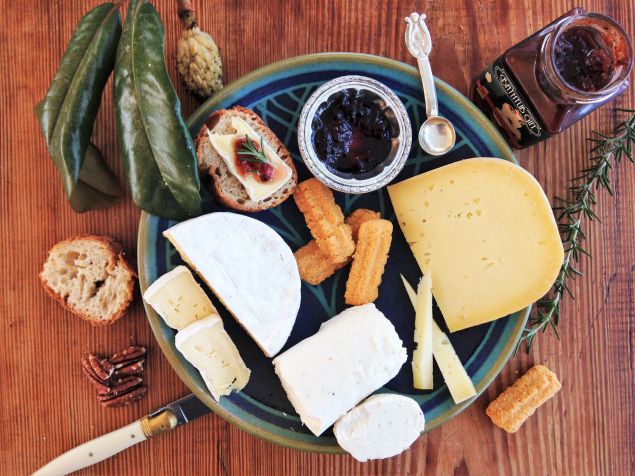 8. St. James Cheese Company Southern Collection, $69: Introduce your friend who can't get enough of Beecher's Cellar to the unexpected world of Southern cheese. The cheeses are hand selected and paired with Nashville's Bathtub Gin Preserves and Mississippi Cheese Straws, sure to cure anyone of hunger (or homesickness).
9. Mignon Faget Triple Knot Cuff, $1,600: Mignon Faget is a Southern brand that's equally popular with Mardi Gras Queens and Madonna. Ms. Faget is a fifth generation New Orleanian who began designing jewelry in 1969, when she melted down her wedding silver to start her collection.
10. Dawho Brackish Bow Tie, $185: This elegant gift with edge is for a Southern girl's gentleman caller, once she's grown tired seeing him in the typical suit and tie. Every bow tie is handcrafted in South Carolina and every feather is hand selected. These intricate feather bow ties would do just as well in New York as an unexpected addition to evening wear.