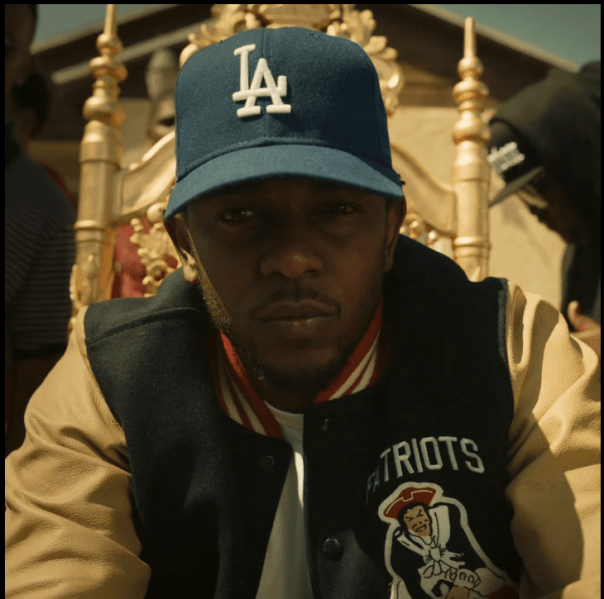 For someone who pretty much wrote off hip-hop for a good decade for reasons concerning geography, taste and deficit of true talent, 2015 has been something of a joyous revelation.
This year marks the 40th anniversary celebrating the formation of the first proper MC/DJ group when Coke La Rock and Clark Kent joined forces with the legendary Kool Herc to form Kool Herc & The Herculoids. And hip-hop as a music form has aged incredibly graciously into middle age, from its seamless transition onto the Broadway stage with Hamilton and the revival of the rap-jazz connection of the early '90s with new classics by Kendrick Lamar and Chance the Rapper. But on the same token, we are seeing a whole new generation of young rappers and producers who were raised by parents that grew up in the genre's '88-'95 gilded age, recycling what they heard around the house onto Soundcloud, BandCamp, Livemixtapes and DatPiff in the form of exciting new directions.
Whether you're a middle school kid surfing YouTube for Showbiz & AG videos, or an old dad like myself waiting on that new Bishop Nehru shit to drop, it was satisfying to see the stars in perfect alignment for this great art—in the year of a most crucial anniversary—to prove its staying power as a permanent fixture in our playlists.
10) BBNG x Ghostface Killah, Sour Soul (LEX)
[youtube https://www.youtube.com/watch?v=cod_6dsIsnE&w=560&h=315]The one and only true soul man of the Wu Tang Clan finally gets down with a band. And what a group to collaborate with.
Badbadnotgood, a trio of Toronto jazz musicians with a penchant for instrumental variations of their favorite rap tracks and jamming with Odd Future, take cues from the RZA at his most mid-'90s menacing. Matthew Tavares (keys), Chester Hansen (bass) and Alexander Sowinski (drums) provide the perfect platform for the Wally Champ, who's in full on beast mode here, whether he's on some Grandpa Ghost shit ("I used to rob and steal, now I make food for thought") or crossing swords with the likes of Danny Brown, DOOM, former Slum Village member eLZhi and Cabrini Green's finest, MC Tree G. It will be great if these parties come together again in 2016.
9) Deep, What You Leave Behind (The Vinyl Dept) 
[youtube https://www.youtube.com/watch?v=ABj0Ms7mQEI&w=560&h=315]When all the rap critics abandoned New York City for the South altogether over the course of the last decade or so, those who stayed true to their local roots enjoyed some of the city's most impressive hip-hop since the heyday of Rawkus if they were down with producers Deep and Ben Boogz, known collectively as 2 Hungry Bros., whose work with unrequited legends of the NYC underground such as Fresh Daily, C Rayz Walz and Homeboy Sandman kept the game alive in the city during its quietest period.
The Bros. were crazy busy in 2015, dropping a number of collaborative LPs, mixes and beat tapes, including Strictly for my Diggas Vol. 1 & 2, Recipe for Disaster with New Jersey's indelible Doc Reevez and the Munchies Beat Tape to name a select few. However, Deep goes solo with this beauty of an instrumental album that showcases just where he got his codename, digging deep into his record collection for obscure guitar licks, organ grinds, horn bleats and drum kicks to manipulate and layer. Adorned by a gorgeous A&M-acknowledging cover designed by Aaron Farash of the Vinyl Dept, Deep offers a master class in beat making on What You Leave Behind. If you don't know, now you know.
The 10 Best Jazz Albums 0f 2015
8) Drake, If You're Reading This It's Too Late (Cash Money-Republic)
[youtube https://www.youtube.com/watch?v=4cfoLDnNGnY?list=PL4TrGu5rwzH9X4PdkQ_84FTTn8i__U2Ou&w=560&h=315]On his darkest album yet, Larry Graham's favorite nephew pushes the square root of the sound he built off Kanye's 808s and Heartbreak into Nick Cave territory. If You're Reading This flows like a mixtape, but it very much feels like a complete album: Drake addresses beefs, both with outside forces and within himself, in that uncanny sing-rap delivery of his that sounds like nobody else in the game.
For those who've passed this album off as some kind of loose collection of sketches and outtakes, then call If You're Reading This… what it is, Drake's Self-Portrait. And just like kids are doing with Bob Dylan's misunderstood classic, so too will future generations look back at this weird, wonderful LP with a similar sense of interest in all it reveals to them.
7) Vince Staples, Summertime '06 (Def Jam)
[youtube https://www.youtube.com/watch?v=N3tM674WHBo&w=420&h=315]Just when we thought Aesop Rock to be the only MC who can properly emulate Tom Waits in the hip-hop idiom, along comes Vince Staples and this double LP superplex off the top rope. As producer No I.D. goes all Rain Dogs behind the boards, this young extended cousin of the Odd Future family gives those marimba-laced beats a serious workout with street tales that are more Schooly D than Schoolboy Q. If you haven't heard Summertime yet, get to it!
6) Hamilton Original Broadway Cast Recording (Atlantic Records)
[youtube https://www.youtube.com/watch?v=Zp9HUc9HraQ?list=PLUSRfoOcUe4avCXPg6tPgdZzu–hBXUYx&w=560&h=315]The translation of hip-hop to Broadway could have been a disaster; the rap Rock of Ages, in the worst way imaginable. Thankfully, playwright Lin-Manuel Miranda is as well-versed in Prince Paul as he is Stephen Sondheim, implementing the best elements of both masters to translate Ron Chernow's biography of our soon-to-be departing man on the $10 bill to both stage and street.
Some of the music might be a little too theater-y for seriously grimy heads out there. However, with Black Thought and ?uestlove of The Roots executive producing, the Biggie influence easily outweighs the Bernstein for the most part. And with the constant references to battles, duels and beef within the confines of New York City, when you hear the music stand alone the Jigga, Nas and Wu-Tang influences all come through. And, as with all great hip-hop, that's even more evident on a pair of good speakers.
5) milo, So The Flies Don't Come (Ruby Yacht/The Order Label)
[youtube https://www.youtube.com/watch?v=P5H77IUvu1E&w=560&h=315]There was only one other MC outside of longtime pal Busdriver invited to perform on the incredible new album from Prefuse 73, Rivington Nao Rio. And that's milo, the former young gun of the prominent West Coast MC crew The Hellfyre Club, who since relocating to Milwaukee, Wisconsin, seems to have sharpened his lyrics with the cold snap of his present climes. With So the Flies Don't Come, this immensely talented syllable contortionist has delivered the best work of his young career, offering adense half-hour nailbomb of IDM beats and spelling bee vocabulary that both salutes such heroes as his aforementioned mentor and Boston underground icon Mike Ladd, but also cuts the shadier characters existing within the Low End Theory scene down to size with lines like this particular poison dart off "Souvenir": "You might have seen him riding on a green Markham scooter/Clutching a Hewlett Packard computer/Indeed, he's ageless like Treva Throneberry/I don't worship Norse gods or stone fairies."
Milo's one of the rare birds in the rap game who has made quite the home for himself deep in the branches of Noam Chomsky's generative grammar tree, and he doesn't seem to be going anywhere anytime soon.
4) Knxwledge, Hud Dreems (Stones Throw)
[bandcamp width=100% height=120 album=747875505 size=large bgcol=ffffff linkcol=0687f5 tracklist=false artwork=small]The art of the beat tape is alive and well on the West Coast thanks to the man they call Knxwledge, or KNX for short. And in the same year where he helped create Kendrick's To Pimp A Buttlerfly, he also came into his own as a true force to be reckoned with on the laptop lab with Hud Dreems, a 26-track journey into sound that any fan of instrumental Dilla and Madlib must check out. You want an A+ on that next paper you're writing? Let Hud Dreems be your soundtrack. This is work music of the highest (and most blunted) caliber.
3) Donnie Trumpet and the Social Experiment, Surf (self-released)
[youtube https://www.youtube.com/watch?v=vRaVjoC1xlk&w=560&h=315]Jazz has always played a role in the beats of Chance the Rapper. But on Surf, working in collaboration with trumpeter pal Nico Segal (a.k.a. Donnie), the Chicago emcee transforms himself into a jazz man who just so happens to be an ace lyricist to boot.
For a guy who's young enough to reminisce about Spongebob Squarepants, Chance—who is essentially The Social Experiment—displays a depth far beyond his years on the nine tracks where he is the chief voice, particularly on the sweet ode to his grandma, lead single "Sunday Candy," as he and Trumpet channel the kind of cool CTI soul-jazz Common mined for One Day It'll All Make Sense. A good dozen or so other rappers and singers turn up throughout the course of Surf, including a prime Busta Rhymes, Erykah Badu and Big Sean. But it's the collaborative interplay between Chance and Trumpet that makes this such a crucial listen. And the best part of it all is—it's still free!
2) Joey Bada$$, B4.Da.$$ (Pro Era-Cinematic Music Group/Relentless Records)
[youtube https://www.youtube.com/watch?v=X3tKXjnt4wM&w=560&h=315]There's a reason why all the old timers love this kid. Of all the youngsters on the come up, its Joey who captures the essence of those days when walking through Bed-Stuy or Bushwick in your party clothes was a dangerous idea, rhyming over beats as dusty as the basements where they were created. With its Stussy-saluting cover art, B4.Da.$$ lives up to the promise of the 1999 and Summer Knights mixtapes in every way, creating a song cycle that sits perfectly at the intersection of streetwise and book smart. Like he boasts on "Paper Trail$", Joey Bada$$ could very well be that baby Biggie smacked at the christening. For real.
1) Kendrick Lamar, To Pimp a Butterfly (Aftermath-Interscope)
[youtube https://www.youtube.com/watch?v=s0QtdISwioc?list=PLXjheddE7eqPaK_6lhgmAi2UWwH6g33Iy&w=560&h=315]Let's be clear on one thing about this record. It isn't a rap album your average fair-weather hip-hop fan who only listens to what BET and Hot 97 feed them will ever begin to comprehend. In order to fully cognate the textural and lyrical parameters on display, you will have to go back to the likes of Funkadelic's America Eats Its Young or Brer Soul by Melvin Van Peebles or even Public Enemy's Fear of a Black Planet to comprehend where this talented young man is coming from. Just as with D'Angelo's The Black Messiah, To Pimp A Butterfly is exactly the kind of challenging, confrontational truth many Americans been waiting to hear from the black community.