It was a year of marked upheaval in the museum business. Here, some of the highlights:
New Institutions—and Closed Doors
For the nation's art museums, the year 2015 had numerous openings – the newly relocated Whitney Museum of American Art in New York's meat-packing district and The Broad (Eli and Edythe Broad's open-to-the-public assemblage of contemporary art) in Los Angeles, both of which met with overall approval – and several closings.
What's gone? The Gene Autry Museum in Gene Autry, Oklahoma, the Museum of Biblical Art in New York City and the National Children's Museum in Washington, D.C. all have closed, the result of financial woes, Several others – San Francisco's Cartoon Art Museum and Gold Gate Museum, the International Spy Museum in Washington, D.C. and Santa Monica Museum of Art in California – found themselves looking for new homes.
It's not just the money. Film director George Lucas gave up battling local opposition to his plans to use a section of the Golden Gate Park in San Francisco to build and endow a Museum of Narrative Art, which would house his collection of illustration, digital and comic book art, and is currently fighting legal efforts to take over park land in Chicago, where his wife lives, for the institution.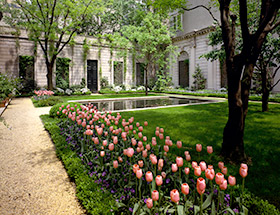 2. Expansions Go Awry
The Baltimore Museum of Art opened new galleries dedicated to African and Asian art this past spring, as well as a 5,500 square-foot education center, but other institutions found that their plans for expansion did not go well: The Frick Museum sought to exhibit more of its permanent collection by building a new six-story addition, displacing its gated garden, but opposition to the plan – and the museum's own pledge to keep the garden as part of a landmark review 40 years ago – resulted in the idea being dropped. Similar neighborhood outcries are stalling the American Museum of Natural History's expansion plans into an adjacent park.
The Andy Warhol Museum in Pittsburgh sought to create a 10,000 square-foot branch in Manhattan's Lower East Side as a way of displaying more of its collection and in a more international setting, but gave up on the idea for reasons that were not publicly announced.
Expansions and erecting big new buildings appears to be part of the unwritten job description for museum directors, said Geri Thomas, president of Thomas & Associates, which assists museums with staffing and training, noting that more and more museum directors have long-term visions not so much for their institutions but for their own careers. "They have milestones they want to meet in their careers." The first is "putting their stamp" on the museum through some sort of staff or department reorganization, then developing some sort of initiative and finally a building project. "These days, museum directors do things that demonstrate they are ready for the next position," at some other museum.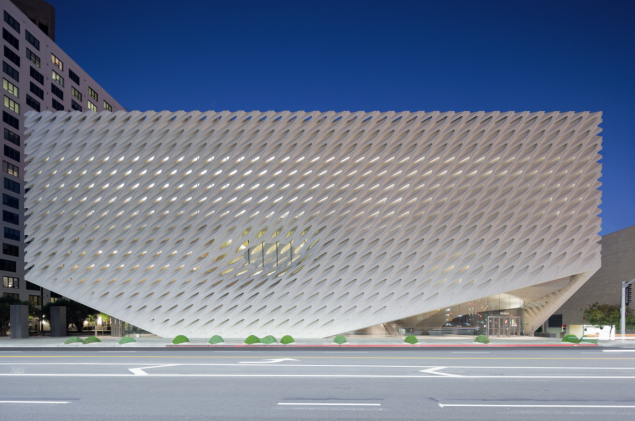 3. The Biggest Scandal
Turmoil was part of the mix for some institutions, including San Francisco's de Young Museum where the institution's chief financial officer, Michele Gutierrez, filed a complaint against philanthropist and museum board president Dede Wilsey over a $450,000 payment to a staffer. Ms. Gutierrez stated that Ms. Wilsey assured her that the payment had been approved by the de Young's board of trustees, but board members later claimed that they knew nothing of this payment. (Ms. Gutierrez' apparent thanks for her diligence was to be fired.)
4. Big Plans for the Berkshires
Thomas Krens, longtime, high-profile director of the Guggenheim Museum and Foundation, along with former Massachusetts governors William Weld and Michael Dukakis, launched an ambitious plan for a Berkshires-region 'cultural corridor' that would include a new Contemporary art museum and an elaborate "model-railroading and architecture museum" to be built in Western Gateway Heritage State Park, an old rail yard. In part, the project is an attempt to juice the economy of once-industrial North Adams, Mass. (Bilbao 2019 anyone?)
5. Demands to 'Give it Back!' Grow Louder
Meanwhile, the Norton Simon Museum in Pasadena lost its legal battle to dismiss a claim filed by the heir of a Jewish art dealer, Jacques Goudstikker, to recover from the museum a c.1530 Lucas Cranach the Elder diptych that had been confiscated by the Nazis when they invaded Holland in 1940.
After the Second World War, the Dutch government took control of the artwork, selling it in 1966 to a Russian émigré collector, George Stroganoff-Scherbatoff, who sold it to the museum in the early 1970s. The Norton Simon Museum had sought to apply the statute of limitations to the Goustikker family claim, which was denied in a California district court in March.
The Toledo Museum of Art returned a number of items that were allegedly ill-gotten, including a 450 year-old German astrological compendium or astrolabe (a multifunctional device used to tell time and make astronomical calculations) – that was sent back to Germany – and four Indian objects that were purchased from a New York City art dealer, Subhash Kapoor who has been jailed for smuggling.
The Museum of Modern Art found itself with a work of questionable origins, a 1917-18 painting titled "Sands Hill" by German Expressionist Ernst Ludwig Kirchner, which had belonged to Jewish German art collector Max Fischer until it was confiscated by the Nazis in 1933. (Fischer himself fled German for the United States shortly thereafter, leaving most of his art collection behind.)
The Modern had purchased the painting in 1949 from New York's Weyhe Gallery, to which the mother of the German who had acquired the painting in 1938 had consigned the work. After a claim was made by the heirs of Fischer, MoMA gave them back the painting.
6. Negotiating with New Technology
The Hirshhorn Museum of Art was one of several institutions to ban selfie sticks amid worries about accidents, to the art or to the photographer; other institutions tinkered with their policies on how and where visitors are allowed to photograph in the galleries. Ironically, the strictures came at a time when many institutions were adding tech bells and whistles of their own in the form of interactive or multi-sensory exhibitions.
7. Turnover and Torts at the Met
Uptown in New York, an appellate court affirmed the 2013 dismissal of a lawsuit that challenged the Metropolitan Museum of Art's admissions policy. The museum's original charter with the City of New York required the institution to be free to the public in exchange for its free use of its building on public land. In 1970, however, the Met put in place a "pay-what-you-wish" admissions charge that suggests $25 for adults. The court's ruling was narrow, not on the merits, finding that only the City had standing to bring this complaint and that the plaintiffs could not. And in a legal matter yet to be settled, one museum-goer sued the Met for displaying images of a historically incorrect white Jesus.
It will be Daniel Weiss' problem: the president of Haverford College left that job earlier this year to serve as the Met's new president.