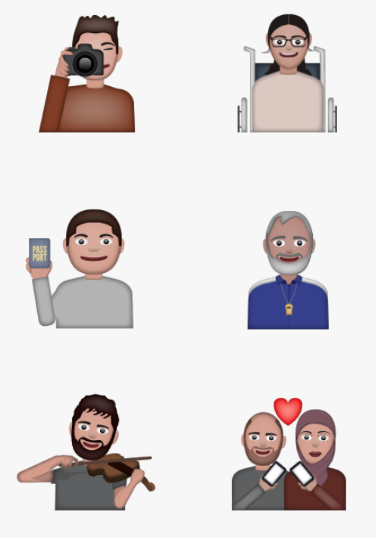 When you were last having a serious discussion about refugees over text messages, I bet you kept stopping and thinking to yourself, "man, I really wish I had an emoji of a real-life Syrian refugee named Muhammed holding a passport."
No? Shocker. But despite the fact that you will most likely never desire to incorporate emojis of refugees into your text messaging regimen, they're here! Via a news release from The Hive, a special projects unit of USA for UNHCR (United Nations High Commissioner for Refugees), we caught wind of this new keyboard, which features 53 emojis including some of refugees (all based off real people) and things they need like water and roofs. (The roof emoji is literally just a roof—no house)
"The goal of Refugee Emojis is to raise awareness and spark discussion among Americans around the daily struggles faced by refugees," reads an email from a spokesperson.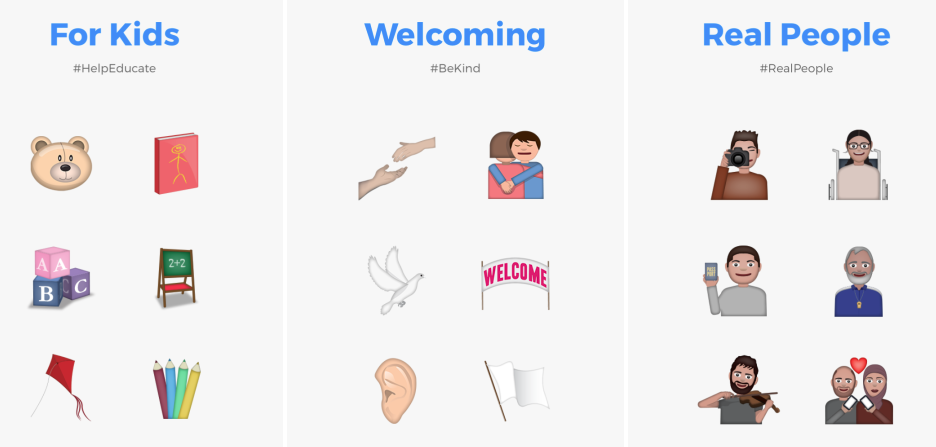 Their intentions are good, but what do these emojis really add? The message "Refugees are #RealPeople" is sprawled all over the new iOS and Android app, but duh. And anyone who doesn't believe refugees are real people isn't going to come to the realization through emojis. 
If there's one thing we know about emojis, it's that they're pretty casual. The "laughing while crying" and hair flick girl emojis (which is apparently actually named "information desk person") are popular because they describe feelings and can be thrown into an array of conversations. Even if you are talking about refugees, an emoji of a real person or the apparently relevant kite and ear emojis aren't even going to be on your conversation radar. You would have to actively be thinking of applicable ways to use them, and that doesn't make for a good way to raise awareness.
Awareness is best raised when people have no choice but to see something, which is why protests have always been so effective. To raise awareness with this keyboard, 0ne must download the app, go into their phone settings to enable it, text about refugees, spark conversation about "welcoming" refugees and then replace words with the "welcome banner emoji" and "white flag emoji." And then only one person reaps all this effort.
Emojis are fun, but let's not make them out to be more than what they are.