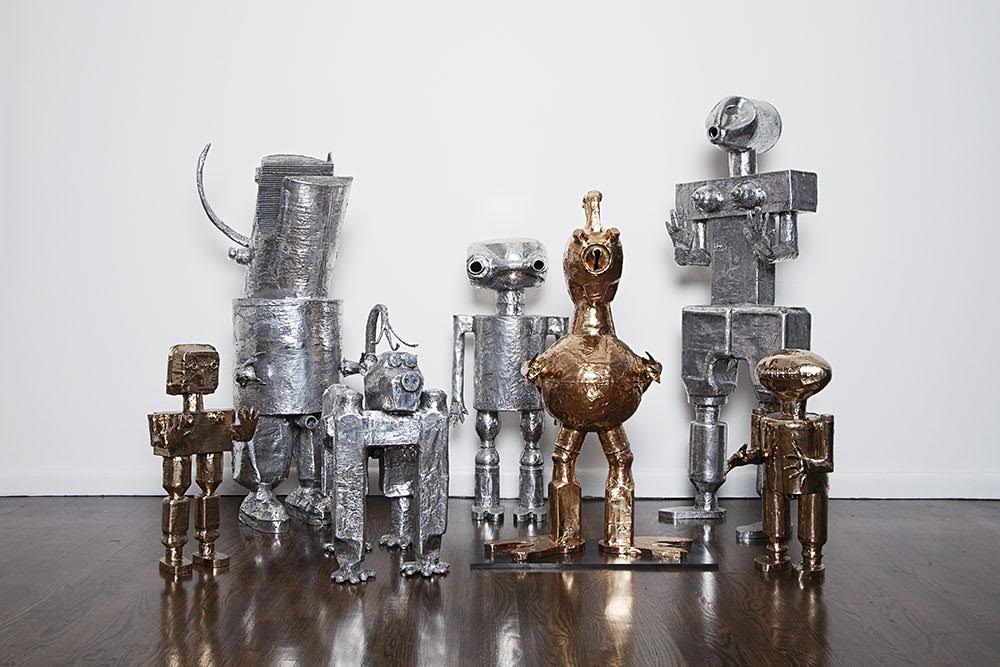 New York-based artist Mia Fonssagrives-Solow is continuing her transition from sculpture to jewelry with a new collection that mixes precious metals, gems and diamonds, with an edge that's inspired by her robot sculptures.
Ms. Fonssagrives-Solow comes from cultural royalty. She's the daughter of French photographer Fernand Fonssagrives and Swedish supermodel Lisa Fonssagrives, step-daughter of famed Vogue photographer Irving Penn and wife of New York real estate mogul Sheldon Solow. Her familial intersection of art, design and fashion has influenced many of her endeavors.
Her artistic leanings began at Dalton, when she began taking wood shop, which until then had been reserved for the boys. After studying fashion at Parson's, she ventured to Paris to create a clothing collection. She was commissioned to design for What's New Pussycat, James Bond's Thunderball and Elizabeth Taylor's Only Game In Town. When Ms. Fonssagrives-Solow returned to New York, she began working in her Manhattan studio.
On her transition from sculpture to jewelry, Ms. Fonssagrives-Solow says, "I did some pieces that were maquettes for large outdoor sculptures. They were two feet high, and my gallery immediately said, why don't you make something that people can wear? Those are the worry beads that I'm still making today."
She began the robot collection because "everybody relates to the robot," which she describes as a representation of her personality and aesthetic." She's always working on the collection, which is "constantly growing,"  because it's "amusing and chic."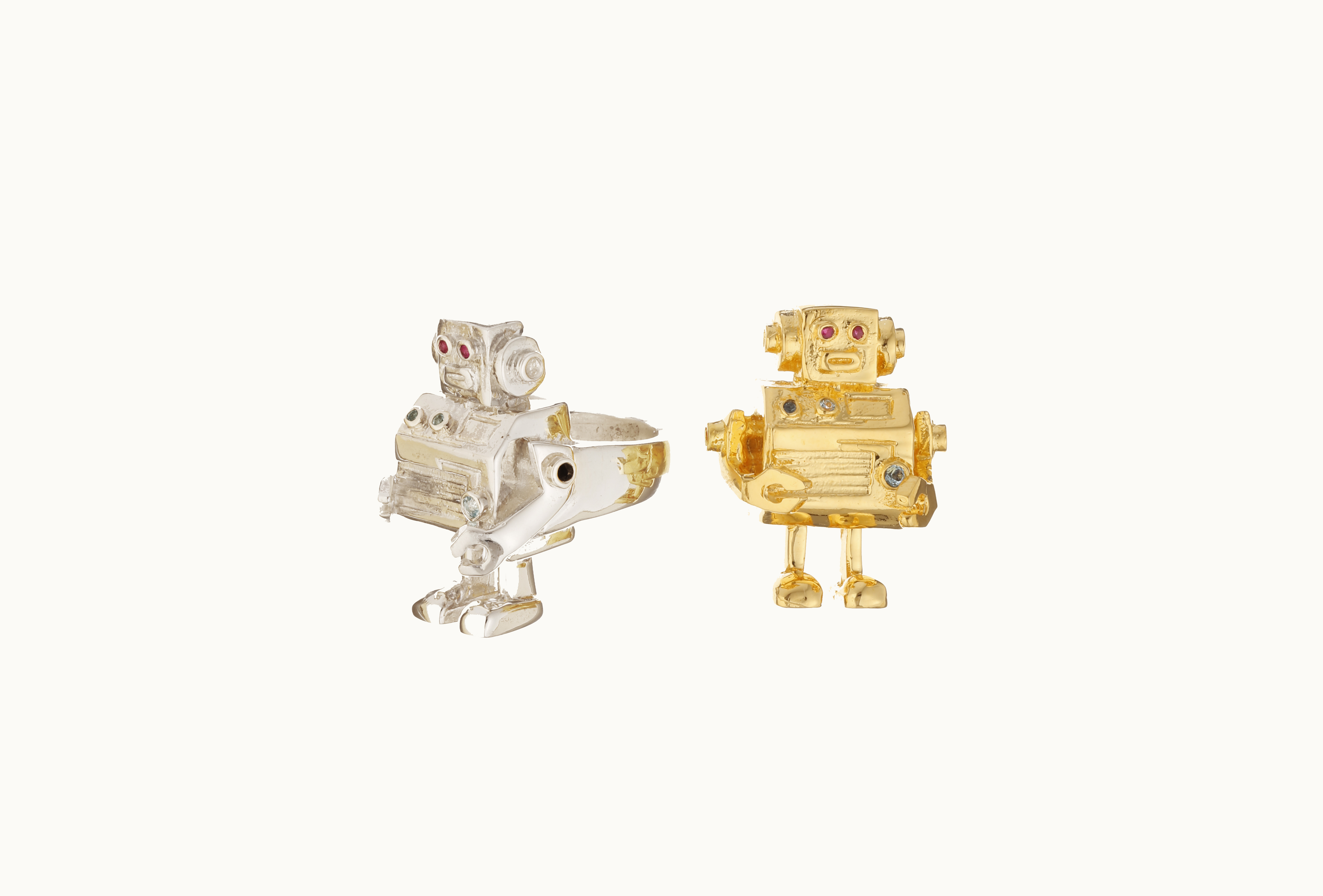 Even as a jewelry-maker, her process is still very much sculpture-based. "I always sculpt first, and then somehow I get an idea for a piece of jewelry that draws from the sculptures." While it was a natural progression, she did face obstacles throughout the transition. "The biggest challenge initially was working on a small scale, because all of my sculptural work is life-size. I had to adapt my techniques somewhat."
She might be best known as a sculptor, but she's had a passion for jewelry since she was young. "At the age of 10 I made my first cuff in brass. Art and style are very related for me. I like being a little bit punk and wearing things that are different."
For those who have put off their holiday shopping, the pieces can be found at the Gagosian Gallery, the Eric Firestone Gallery in East Hampton, Gumps in San Francisco and at Maeght in Paris. For a last-minute gift for the girl (or woman) who has everything, these surprising statement pieces are a must.