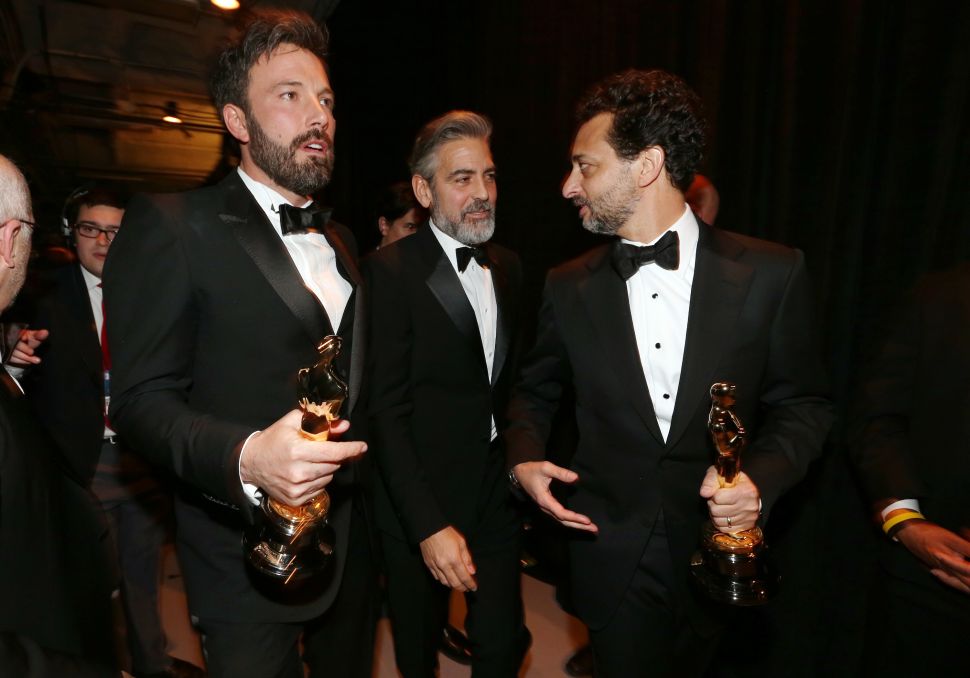 It seems that the easiest new way to win an Oscar is to take the "meta" route. Easy in the sense that in the yearly feeding frenzy for awards, there appears to be one surefire strategy to grab the attention of the all important Academy voters responsible for doling out the hardware:  Play to the one key facet binding said voters together, and that is their collective love of film.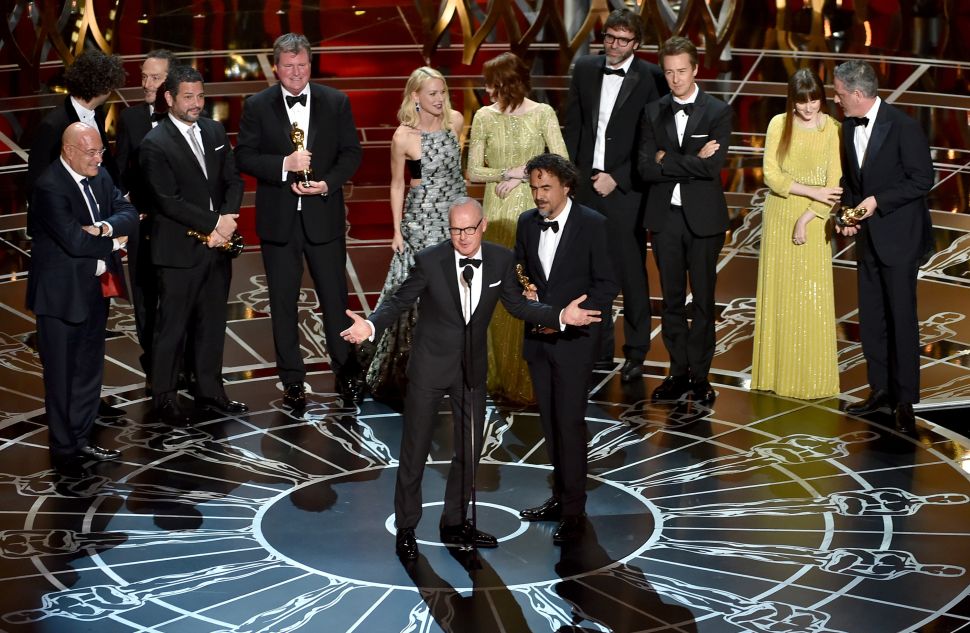 The clear evidence of self-referential films—films that invoke or salute Hollywood—coming out on top can been seen in three of the past four Best Picture winners at The Academy Awards. Last year belonged to 12 Years a Slave, of course, but in 2014, Birdman took home the top honor. The movie tells the story of a struggling actor as his popularity wanes from super stardom. The same occurred in 2013 when Argo, starring and directed by Ben Affleck, took home the Best Picture award. The film recalls the true story of a CIA mission to produce a fake motion picture in order to extract Americans from Tehran. It happened again, perhaps most blatantly, in 2012, with a slew of wins including Best Picture for The Artist, which sentimentalizes the black-and-white, silent filmmaking of yore. It was the first silent work to win an Academy Award for Best Picture since Wings in 1929. That same year, another five Oscars went to Martin Scorsese's Hugo, in which viewers meet an ornery toy shop owner who formerly produced films with his wife in their back yard, and (surprise!) he still holds a soft spot for his own forgotten art form.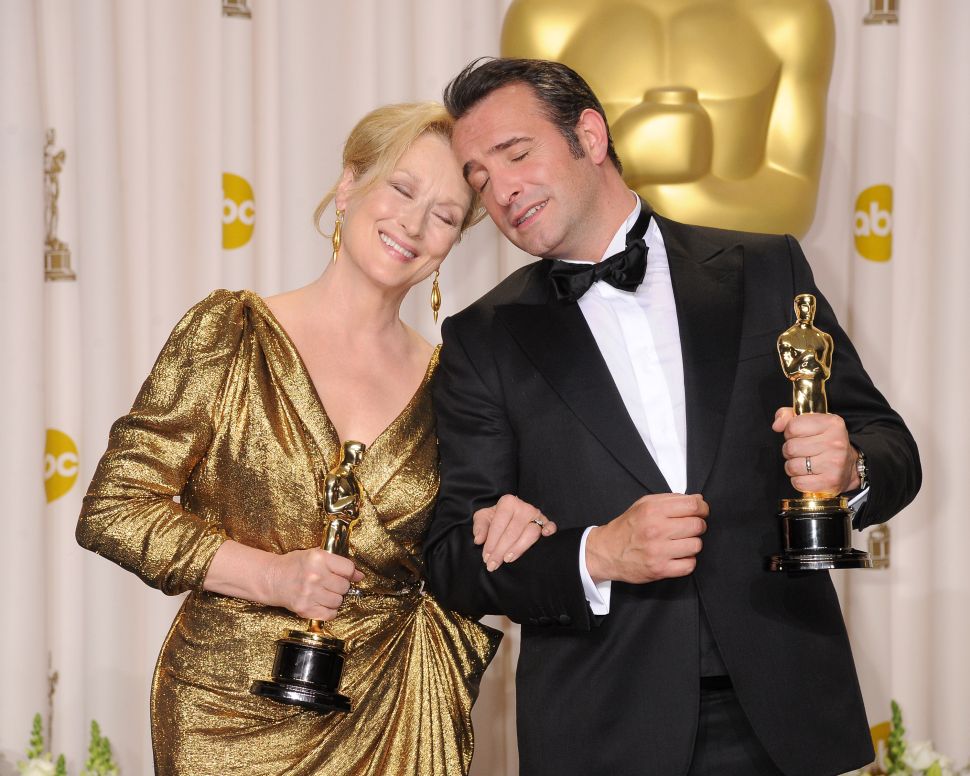 It seems Hollywood voters like this expensive form of selfies. So what does this mean for this year's hotly contested Oscar race? Keep an eye on new release Trumbo, starring Bryan Cranston. At its most basic level, it is a film about filmmaking. It chronicles the true story of politically-charged screenwriter Dalton Trumbo, who was jailed in 1947 for his support of the Communist party. It might be long shot in the rat race for awards, but it should not be discounted, given this common vein is a safe play for Oscar gold.  Like the other winners, which all deserved their accolades, its story is tied to the filmmaking business.
Like a presidential election, there have already been luncheons and cocktail hours held to celebrate the film, during which Mr. Cranston's peers, notably Jonah Hill and his Breaking Bad co-star Aaron Paul, lobbied important voters for their consideration of Trumbo. While his performance is powerful, and does deserve acclaim, Mr. Cranston is wise to take aim at the Oscar with a particular subject matter that could earn him his own basket of shiny awards quicker than any other.
The reason for this unyielding theme lies with the voters who decide which of the top contenders take home the golden statues. In The Academy's case, this includes over 6,000 members entrenched in the film industry. To be considered in the group's yearly review session for new members, one must hold a reputable position that falls under one of 23 "branches." These range from the directors making the film, to the public relations pros on the receiving end of the finished work. Yet, in some form, all members have an understandable affinity, even adoration for filmmaking. It is easy to see that they have all devoted their lives to their industry to a point where they are valuable enough to vote on its direction.
So, what better way is there to contend for an Academy Award than to target these film-loving Academy voters with a story anchored in an industry they understand intimately and romanticize enough to make it their life's work? As the old saying goes, one should always know their audience.