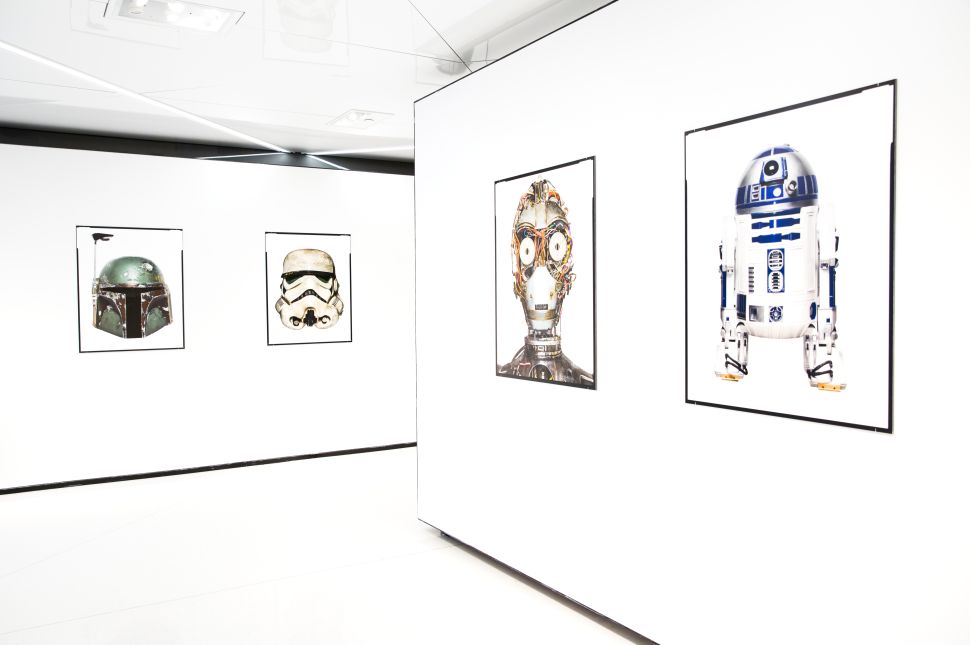 A new photo exhibit housed on the 34th floor of Condé Nast's 1 World Trade Center headquarters is the first of its kind. Photographed by WIRED chief photographer Dan Winters, the exhibit highlights the miniature models used in the Star Wars series. The lensman was granted unprecedented access to the Skywalker Ranch just north of San Francisco, where all Star Wars props are housed from years past, thanks to George Lucas' special effects studio, Industrial Light and Music. 
Each of the props shows visible wear and tear romanticized by Mr. Winters' 4×5 film. There's a shot of a burnt and banged up Millennium Falcon following a battle, and a scuffed up Storm Trooper helmet. "I love how filthy the Storm Troopers is. You can see every scratch," Shawn Waldron, Condé Nast's Senior Director of Archive & Records, said during a celebration for the showing. "This helmet must have been used in a swamp scene." In total, Mr. Winters photographed over 200 objects, but only 12 made the cut after careful curation by WIRED Editor-in-Chief, Scott Dadich, head of design Billy Sorrentino, and photo director Anna Alexander.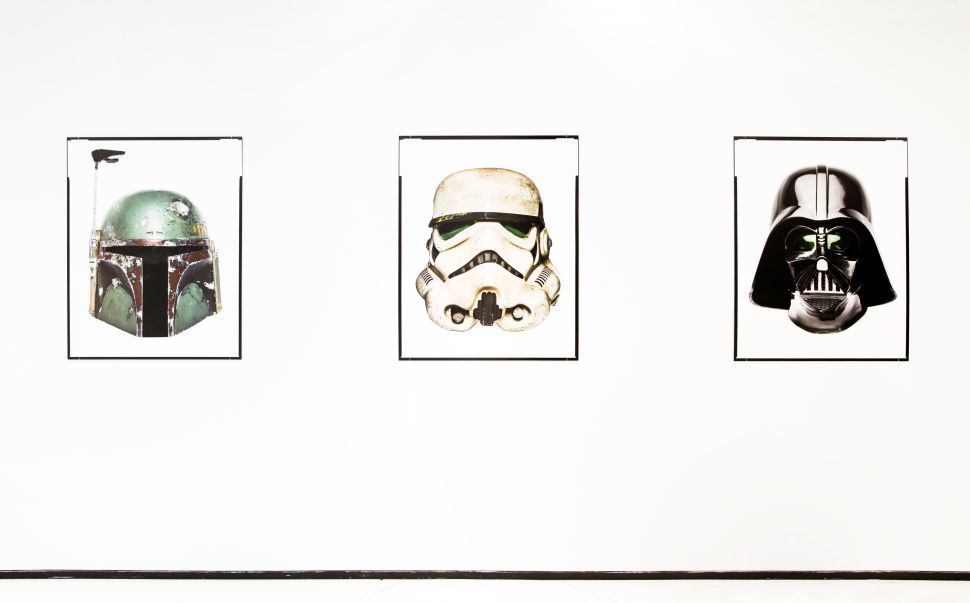 The exhibit is a timely addition to the onslaught of Star Wars-centric collaborations as of late, all in anticipation of The Force Awakens debuting on December 18th. However, for Mr. Winters, this project was particularly special after spending his first years out of school working as a model maker for films. "For me, these photographs document a beginning of an end, as digital effects began to take over and the miniature has become all but extinct," Mr. Winters said.  The private exhibit will be on display until January 8th, but the photos can also be seen in WIRED's June 2015 issue.