Thought Cartier jewelry couldn't get any prettier? Well, Ann Street Studio has proven you wrong. Yesterday the New York-based creative studio released a photo shoot where sparkling baubles and pure romance fight for the spotlight.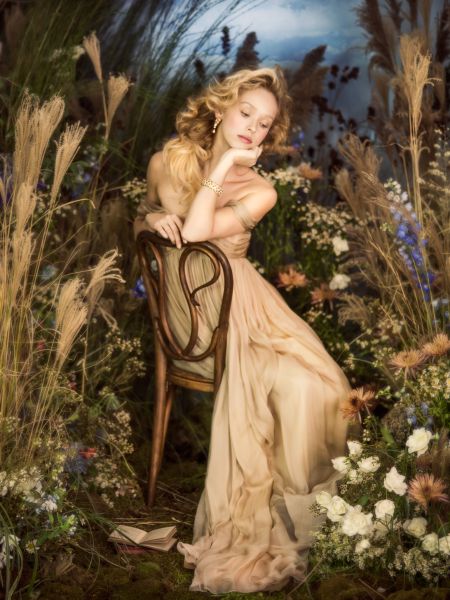 Following a lunch with Cartier, Jamie Beck, one half of the Ann Street Studio duo, felt inspired to create a shoot for the brand's Étourdissant collection. Studded with precious stones, including diamonds, emeralds and sapphires, in vibrant hues of the Côte d'Azur, these are one-of-a-kind baubles that take years to carefully craft.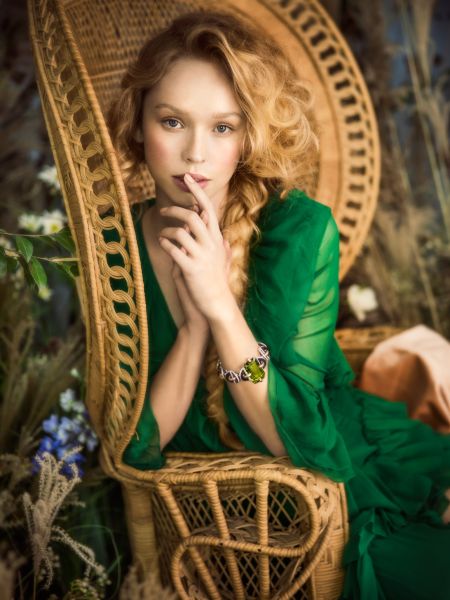 With the colors of the South of France in mind, Ms. Beck decided to recreate Renoir's garden as a backdrop for the jewels. This is how she imagined the setting: "A place of dappled color, untamed beauty, a young girl with iridescent paper-like skin dreaming of all to come in life lost in her thoughts as she whiles away the afternoon. She is innate beauty nestled in a bouquet of nature's glorious shimmering colors. We watch her, with all the luxury of time, her jewels that seem to float off her delicate skin and glitter in the warm, late afternoon light."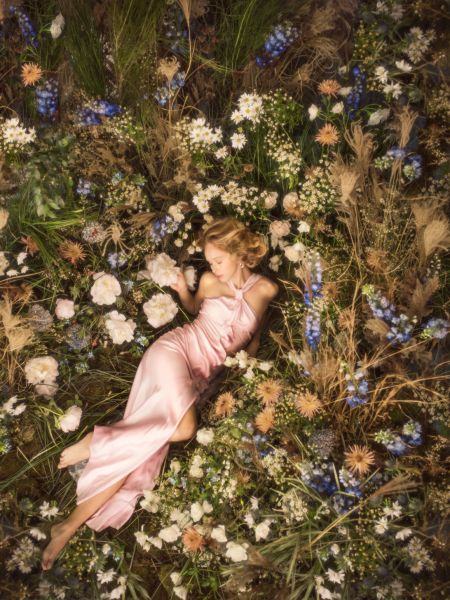 The model, Emma Bartlett lounges on a bed of flowers from Putnam & Putnam and perches on vintage chaises, selected by prop stylist Zio & Sons. Vintage frocks from YSL, John Galliano and Alexander McQueen play up the romantic intrigue of the photos, as does a pastel gown from Marchesa's Spring 2016 collection.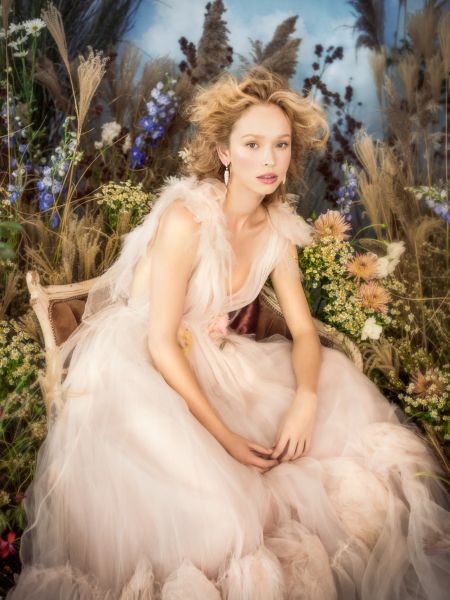 Head over to Ann Street Studio to see the rest of the photos in this enchanting series and the exact Renoir paintings that inspired these images.