You can forget about Christmas shopping because there's only one gift your loved ones will want this year. It's called Santa's Flask, and it's basically a more durable Franzia bag adorably shaped like a stocking for maximum consumption and holiday cheer.
Like a typical stocking, Santa's Flask can be hung from any mantle, but it's also portable and perfect for parties and gift exchanges. The company is touting its use for White Elephants, Secret Santas and even Santacons. And obviously, you don't necessarily have to fill it with wine—your preferred libation will due just fine.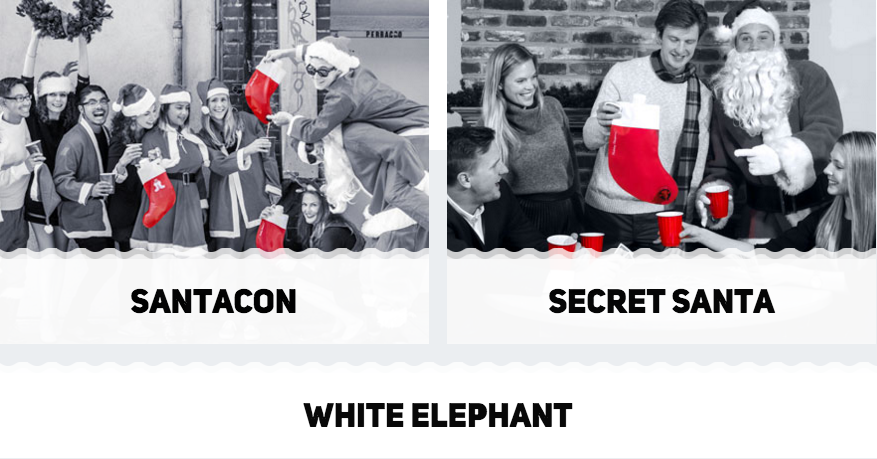 The stocking is not new. It was created in 2013, but it's surfaced online in a big way. The stocking flask is going viral on social media, with photos of it being shared and liked hundreds of thousands of times.
While usually available on the Santa's Flask website for $19.99, it's currently sold out. You can still purchase it on Amazon, however, for $26.99.