Sure, it's great to have your initials stamped on a pair of Nike's sneakers through their Nike ID program, but that won't impress the sneakerhead in your life. What will succeed at that is the NikeLab Bespoke iD service, which will be a heavenly experience for anyone that harbors strong feelings for sneakers.
Customers can choose from only three styles, Air Force 1 High, Air Force 1 Low or Air Max 1, but they can customize every facet of the shoe, from stitches to shoelaces. Meaning, there are over 400 materials to hem and haw over, all in the pursuit of the perfect shoe.
Each design will be carefully deliberated for two hours in a one-on-one appointment with a personal Nike Design consultant, but only at NikeLab 21M in New York or 1948 in London. This is a meeting where shoelace color will be just as important as upper fabric and all of the details will be noted in hand-drawn sketches and digital depictions of the shoes to come.
After 6 to 8 weeks, the custom kicks–which cost $1,000–will be delivered to your doorstep, via courier or international shipping. Although those who are extremely impatient can request an in-store pick up.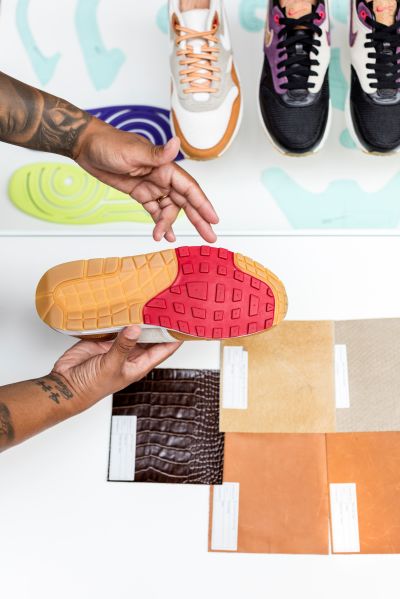 We can only hope the lucky participants of this shoe program actually wear their creations. Although, we understand why such a pair of shoes would be relegated to a shelf, just like the piece of art they are.
For more info, head to Nike's website.