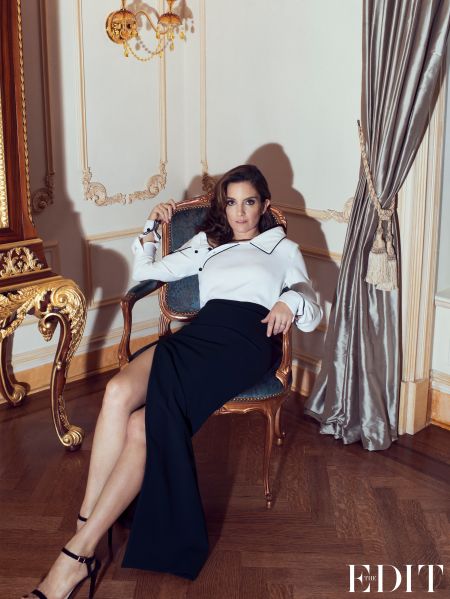 Which character of Mean Girls did you peg Tina Fey as, in real life? While she certainly isn't anything like the nerdy math teacher Ms. Norbury, it turns out that she was very similar to Cady Heron in high school. As the cover star of the latest digital edition of Net-A-Porter's Edit magazine, she reveals her true feelings on mean girls and how she was one.
"I was [the Mean Girl], I admit it openly. That was a disease that had to be conquered. It's another coping mechanism—it's a bad coping mechanism—but when you feel less than (in high school, everyone feels less than everyone else for different reasons), in your mind it's a way of leveling the playing field. Though of course it's not. Saying something terrible about someone else does not actually level the playing field."
And deep down, she is still frightened of the Cady Herons out there in the world: "If I meet a girl of 14 or 15 today who is that kind of girl, I am secretly, in my body, afraid. Even though I'm 45."
In the interview, which is accompanied by glamorous photos snapped by Sebastian Kim, she also discussed how she copes with living in the spotlight and the effect it has on her two young daughters, Alice and Penelope. "I shielded the girls from [fame] for a while, but then I spoke to a school psychologist and she was really helpful…[She said to] demystify it, but don't pretend it's not happening."
Although, she has proudly indulged in one famous person behavior: hiring the home decorator of her dreams. "I was always a fan of Queer Eye for the Straight Guy and when we got our apartment I thought: 'I wanna call Thom Filicia [the interior designer from the show],' so he decorated our apartment."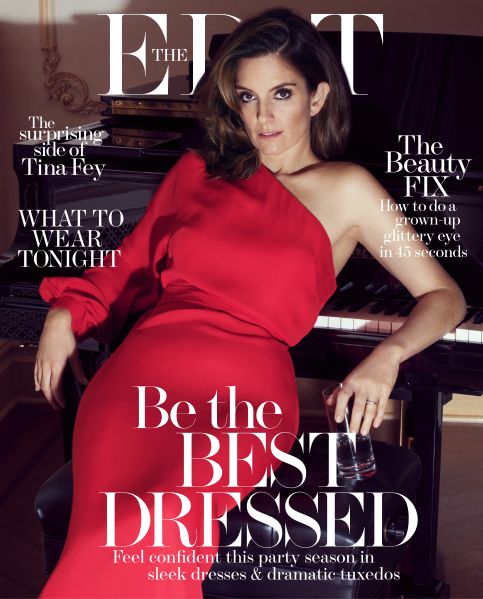 Head to The Edit for other tidbits from Ms. Fey's interview.