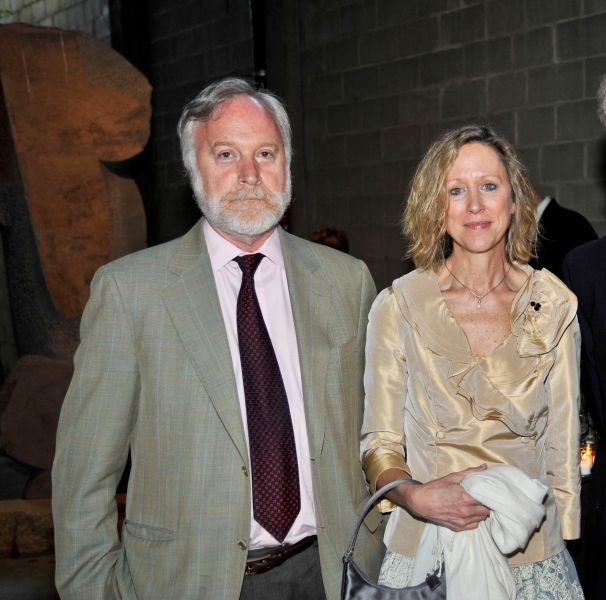 Evidently, just because one's career is devoted to centuries-old paintings, doesn't mean that this translates to a similar preference for seasoned residences.
Famed Old Masters art dealer Otto Naumann and his wife, Heidi Shafranek, have sold their co-op at 333 East 91st Street.
Mr. Naumann previously told the Observer that he was thrilled to leave behind his former townhouse on East 78th Street in favor of the Yorkville four-bedroom, 3.5-bath abode.
"I realized I hadn't been up to my library in six months. My wife pointed out that neither of us had been to the parlor in the last three… We were basically living on two floors," Mr. Naumann told us in 2013.
They were quite happy with their co-op in the Azure, which they purchased for $3.59 million. "The old art looks gorgeous in the new space," Mr. Naumann said at the time. Per the listing photos, the couple sure did deck out the quite modern spread with loads of rather heavy artwork…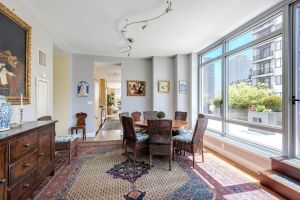 But alas, perhaps the walls on which the lovely art was hung did not look as good as they once did, as Mr. Naumann and Ms. Shafranek have sold the 2,597-square-foot unit to Saadi Ghatan and Courtney Carrera-Ghatan.
The listing, shared by Debra Peltz and Kimberly Harounian at Corcoran, raves about a 1,800-square-foot landscaped terrace around the apartment, along with floor-to-ceiling windows from which to fawn over the south, east, and west exposures visible.
The Ghatans paid $3.6 million for the co-op, a touch under the $3.88 million asking price, and just a hair over what Mr. Naumann paid in 2012.
The neighborhood must have made quite the impression on Mr. Naumann and Ms. Shafranek, as they purchased a new co-op at 1 Gracie Terrace in July for $3.25 million, just a few short blocks down and a tad further east. It looks nice! Maybe it softened the blow somewhat of getting less than the desired bidding price on the Azure pad…