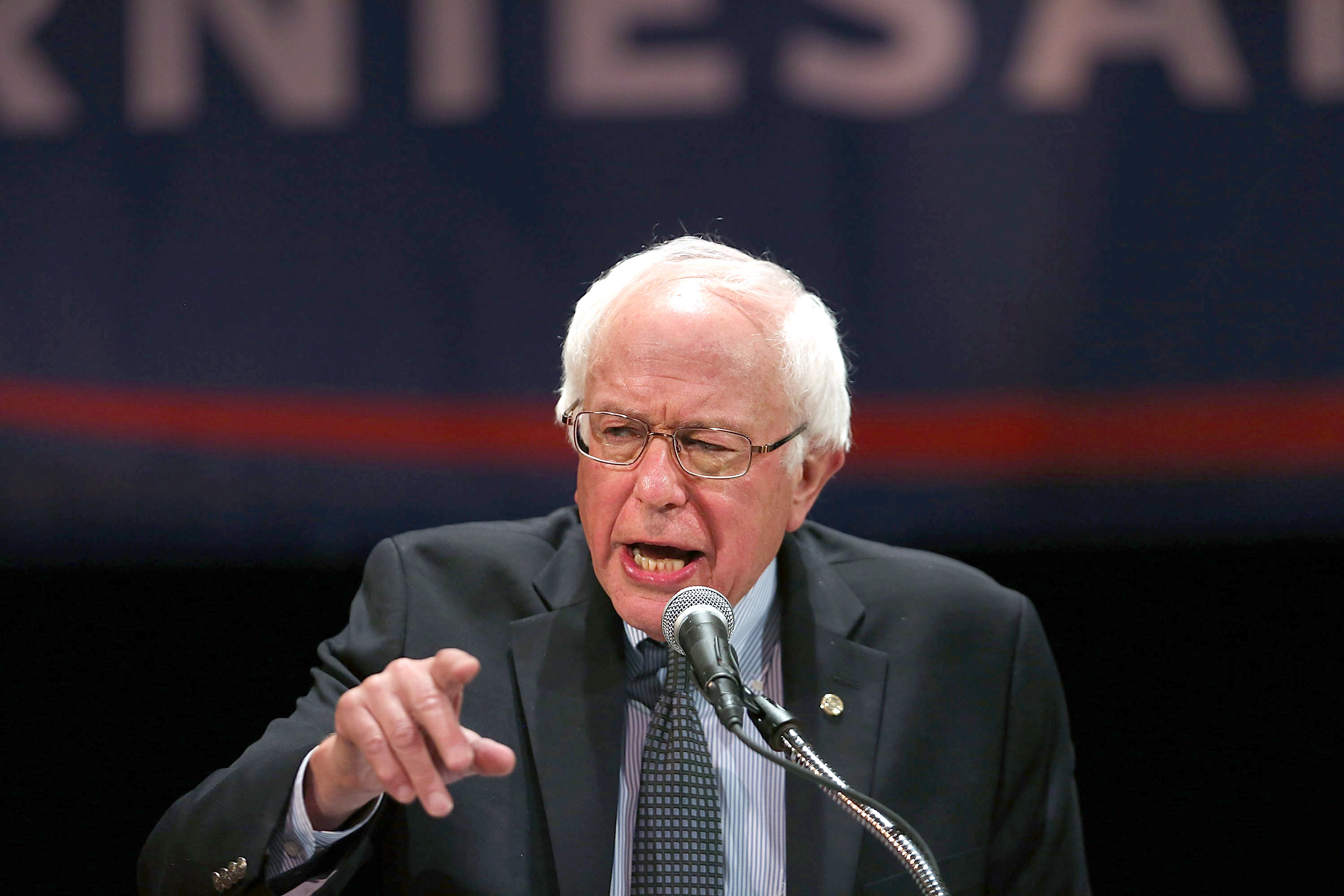 It's no secret that presidential candidate Bernie Sanders is a hit with young people—a notion confirmed today when Tumblr released data on the most popular politicians on the site in 2015. He was named the most reblogged 2016 candidate and the number two overall politician discussed this year on Tumblr, second only to current President Barack Obama.
But while Obama—who is always an Internet sensation— and Vladimir Putin—who saw more reblogs than Vice President Joe Biden and presidential candidates Mike Huckabee and Rand Paul—were largely Tumblr hits because of their meme potential, the majority of Bernie Bloggers are voicing support for his campaign rather than showing off their Photoshop skills and meme knowledge.
"Bernie is hugely popular on Tumblr and has held the number one new candidate spot on a weekly basis since he announced his candidacy," a spokesperson told the Observer. "He peaked in popularity right after the democratic debate on October 13, and also when Larry David satirized him on SNL in October."
The following list shows how Mr. Sanders stacked up against other political figures in 2015:
1. Barack Obama
2. Bernie Sanders
3. Donald Trump
4. Hillary Clinton
5. Michelle Obama
6. Vladimir Putin
7. Mike Huckabee
8. Joe Biden
9. David Cameron
10. Jeb Bush
11. Stephen Harper
12. Justin Trudeau
13. Tony Abbott
14. Rand Paul
15. Elizabeth Warren
There are countless blogs dedicated solely to Mr. Sanders' campaign, such as ones called Bernie's Revolution, Bernie Sanders 4 President and Women for Bernie Sanders. These blogs (and the many personal blogs that share Bernie content but aren't solely dedicated to it) are basically extensions of his campaign trail. Every speech, comment and appearance Mr. Sanders makes is announced so followers can tune in (if possible), and then later made into quote photos, GIFs and campaign-type posters. Text posts describe and quote his plans for climate change initiatives, parental leave, tuition-free college and the other platforms he's running on. Users blog news articles, polling numbers and statistics that support Mr. Sanders support, all of which are properly sourced.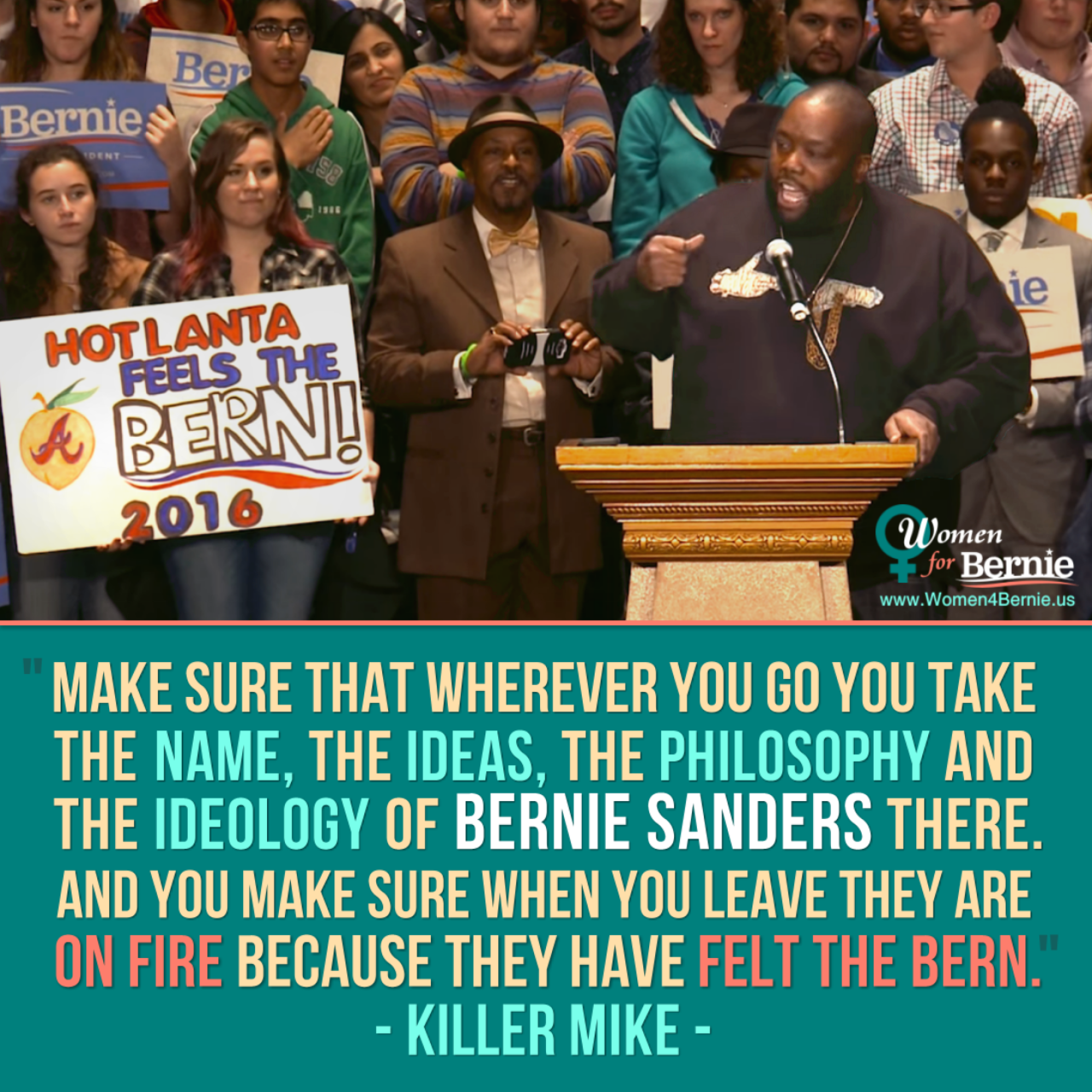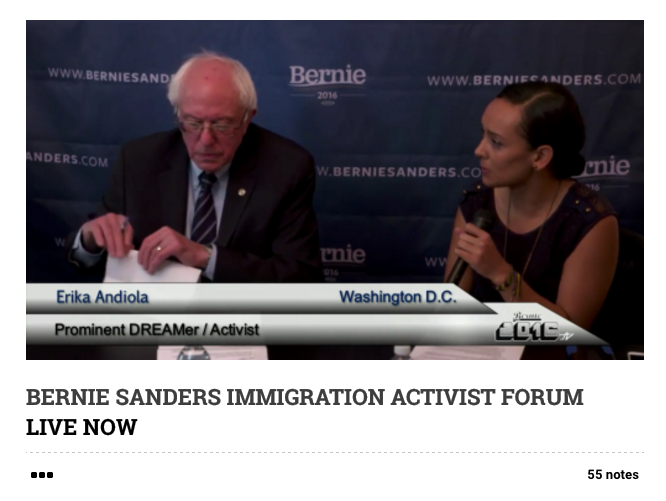 They even push others who #FeelTheBern to donate to the cause and go out and vote. It's also clear that these Tumblr users (the vast majority of which are younger than 35) know young people are least likely to vote and that they can make the difference.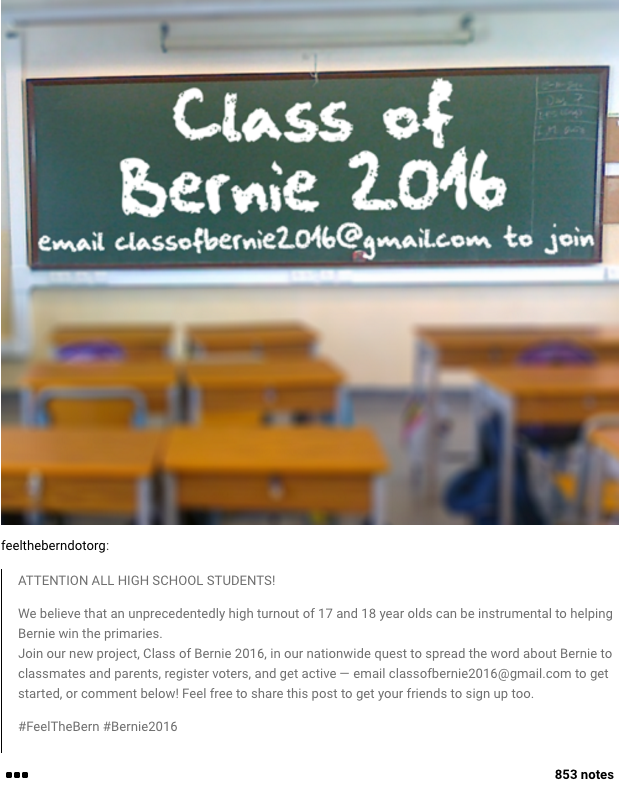 This isn't the angsty, artsy, jokey and fan-girling Tumblr—not even close. It's a sophisticated forum for educated political discussion.