Can Dundar, editor-in-chief of Turkey's The Daily Cumhuriyet was arrested on November 26 along with Erdem Gul, the paper's bureau chief in the capital city of Ankara. The arrest followed a story published in Cumhuriyet about Syrian-bound Turkish intelligence trucks filled with weapons for rebel groups fighting against Syrian President Bashar al-Assad's regime. Mr. Dundar and Mr. Gul were charged with espionage and for being members of a terrorist organization. Video footage the journalists released in May was also allegedly in violation of state security. Turkish Prime Minister Recep Tayyip Erdogan personally filed the charges against the newspaper. "This paper has engaged in acts of espionage," he said in May. "Whomever wrote this story will pay a heavy price for this." If found guilty, the two will face life in prison.
"They ask us why we published that story," said Mr. Dundar, in an interview with the BBC. "The history of journalism is full of examples such as Watergate or Wikileaks that show states would like some facts kept secret—but it's for the common good to bring them to light."
Turkish and Syrian relations have deteriorated in recent years. Though both countries once bonded over a mutual disdain for Israel, since the Syrian civil war broke out in 2011, Mr. Erdogan has favored Assad's downfall at the hands of the Free Syrian Army. Turkey was even reluctant to help fight against ISIS—because doing so would indirectly benefit Assad's regime—but took a more assertive role this summer.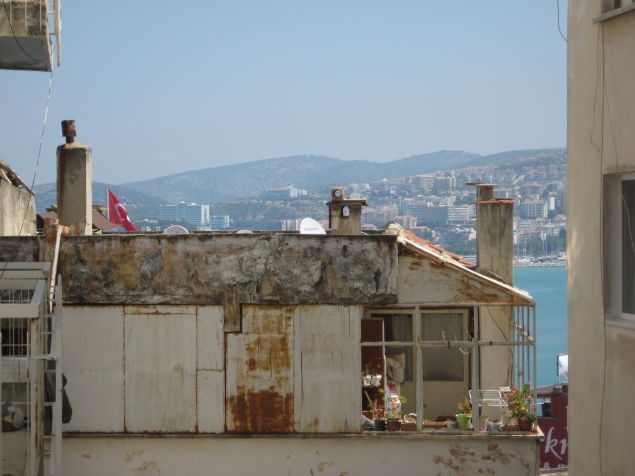 As a neighbor, Turkey has opened its doors to 1.8 million refugees since the crisis in Syria began, and has become increasingly entangled in the conflict—recently shooting down a Russian fighter jet and refusing to apologize for the act of aggression. Russia President Vladimir Putin called it "a stab in the back by the terrorists' accomplices." Critics have been conflicted over Turkey's actions, as the NATO member (and candidate for European Union membership) is a valuable and necessary ally to bring peace to the Middle East.
Turkey also recently arrested Bulent Kenes, editor-in-chief of Today Zaman, for insulting Mr. Erdogan on social media, with prosecutors demanding up to eight years in jail for the offenses. And earlier this month, Turkish officials arrested two editors of the magazine Nokta, in Istanbul, over claims that the journalists incited an armed uprising against the state.
The Committee to Protect Journalists (CPJ) and VICE have been calling on Turkey to release Iraqi journalist Mohammed Ismael Rasool since September. Turkish officials arrested two British journalists with VICE—along with Mr. Rasool—but only released the British journalists. According to the CPJ, at least seven journalists are currently imprisoned in Turkey, most on anti-state charges. Based on a 2014 census, 221 journalists are jailed worldwide.
International journalists often rely on local journalists to navigate through unfamiliar or dangerous territories, and it is often the locals who wind up spending time in jail. In an article for VICE, British journalist Jake Hanrahan wrote, "I wrapped my arms around Rasool and promised him that no matter what, we would fight until he was released." VICE is continuing to pressure the Turkish government to #FreeRasool.