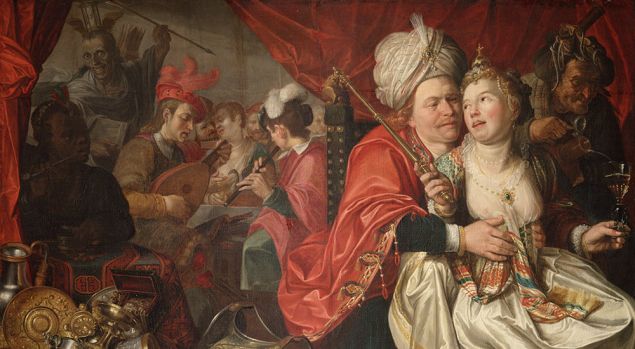 Ten years after two dozen Dutch masterworks from the 17th and 18th centuries were stolen from the Westfries Museum in Hoorn, Netherlands, the institution's officials fear the works are being sold off by the Organization of Ukranian Nationalists, a local militia resistant to Russian influence.
The museum reports that in July members of the OUN approached the Dutch Embassy in Kiev with claims that the group was holding the stolen works and would release them for a sum of €50 million ($54.2 million).
In a statement posted to the museum's website, Westfries director Ad Geerdink said:
We have done everything we can and have reached a dead end. Now that it seems that the art works are disappearing again, we want to sound the alarm to let potential buyers know that they are dealing with stolen art, to give a correct representation of the actual value of the art works, but also to send a signal that these art works only belong in Hoorn.
The museum has brought in Dutch art historian and stolen art expert Dr. Arthur Brand to negotiate with the OUN. According to research done by Mr. Brand, the prices the OUN are demanding for the works—which include paintings by Jan van Goyen, Floris van Shooten and Jacob Waben—are significantly above their current market value.
The museum explained in its statement that "based on recent auction proceeds of comparable works of the same painters" the works should instead be estimated between a €250,000 and €1.3 million, "if in good condition." Dr. Brand has offered the OUN compensation, but members of the militia have yet to respond.
The museum concluded its statement by saying: "The Westfries Museum has but one interest: to return the looted art to Hoorn as soon as possible before the collection is sold off in parts or deteriorates any further."