The union representing janitorial workers and the New Jersey Contractors Association tonight reached an agreement on raises for those members of 32BJ, according to Kevin brown, the union's state director.
In Newark, Brown emerged gratified from all-day negotiations with the contractors this evening, reporting to his members that some 6,500 workers will jump from $10-13 hourly to $15 per-hour.
"We settled. We were able to reach an agreement that both sides could live with," Brown told PolitickerNJ a day after a massive rally at Essex County Community College.
"By standing together we were able to make a strong statement," said Brown.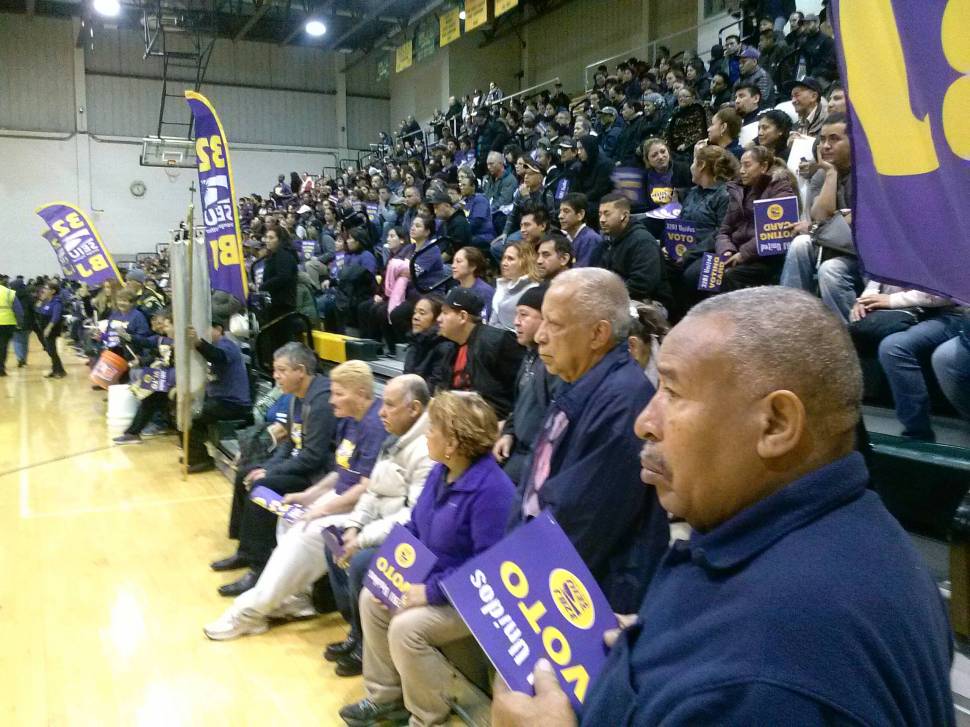 The settlement capped a year-long 32BJ campaign that included rally after rally, district meeting after district meeting, phone banking and multiple training sessions on days, nights and weekends.
"We are thrilled to have reached an agreement that's good for workers and good for New Jersey," added Brown. "This contract will give our commercial cleaners a fair wage with increases and maintains their quality employer-paid benefits.  This is a win for our members and all working people because when we win good jobs we set an example for all workers – especially low-wage workers – that together we can change lives and lift families out of poverty."
Negotiations between 32BJ SEIU and the New Jersey Contractors Association began on October 13.  According to 32BJ Spokeswoman Desiree Taylor, since then a handful of bargaining sessions produced little progress. But with time running out in the lead-up to a Dec. 31st deadline, the two parties came to an agreement tonight. The raises kick into effect in July of next year.