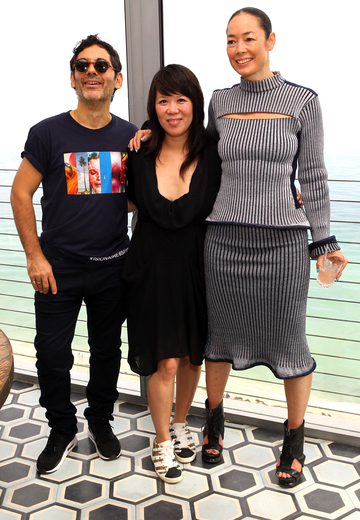 Women's Wear Daily reports that about 780 private jets are scheduled to make their way to Miami for Art Basel, bringing the most serious art collectors along with their friends. The number is quite staggering when you think about it, but shaking hands and making small talk at the dinners, cocktail parties and fêtes scattered throughout Miami Beach and Wynwood, it's hard to find a native from the reported 6 billion in the Greater Miami area that's made it beyond the velvet rope. This year, fashion/art bible, Visionaire shunned that idea with their VISIONAIRE 65 FREE issue and public art installation that launched Thursday.
"We really started with this idea of doing something 'for the people' or 'for the masses,'" Visionaire editor in chief Cecilia Dean said at a brunch at the SoHo House on South Beach. "So this idea of doing something free was really important for us and then to launch it at Art Basel is sort of ironic because Basel is all about expensive and buying and selling and the commerce of art. The fairs come in and take over the city but so many of the residents don't get to participate because they are all closed and invitation only or expensive. We thought it would be something really beautiful and powerful to do something for the art community of course but also for the residents of Miami."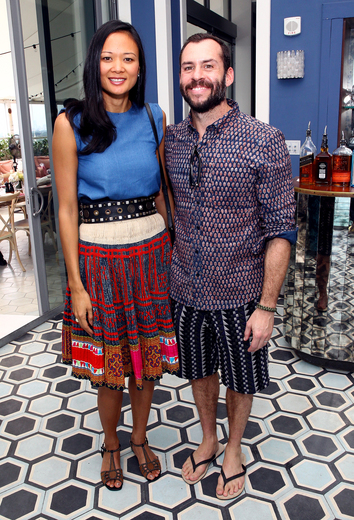 The project, which Dean and company started working on in the late summer, marks the first time in the publication's 20-year history that they have released an issue for free. Being known for their creative interpretations of issues, this edition is composed of 36 different artists posters to be distributed in three cities (Miami, NYC and LA). "All of [the artists we've chosen] are well represented at all the fairs; they are major artists."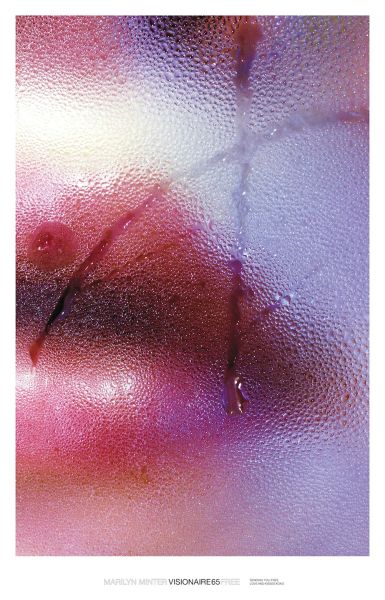 Indeed they are; for the first 12 posters, that will all be available in Miami on the Faena Art Beach until Sunday, Daniel Askill, Fabien Cousteau and Mickalene Thomas are included. Even Miley Cyrus' name makes an appearance.
The project seems well timed with widespread appreciation and recognition of art. Take Jay Z's collaboration with Marina Abramovic, Drake's reference of James Turell in his Hotline Bling video or Kehinde Wiley's visibility on the hit show Empire. "The internet has really changed the landscape of creative industries because it's all so accessible," Ms. Dean said. "You can look up people and find their biographies and their other work and you don't have to travel because it's all on your laptop. I think that's an amazing thing but most people still don't own art because it's still very expensive."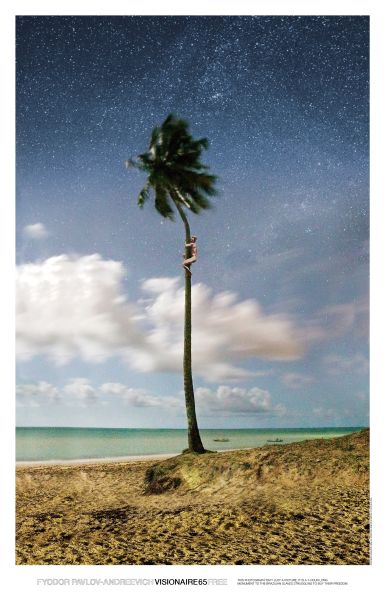 In the spirit of circumventing fees, Josh Wood, who helped plan the brunch with Dean, brought in Spotify. "The whole theme behind today is free, so we have a free Spotify playlist that Visionaire did playing that's available for download," he said. Of course, that focus came second to curating the guest list, which included attendees like Lorenzo Martone.