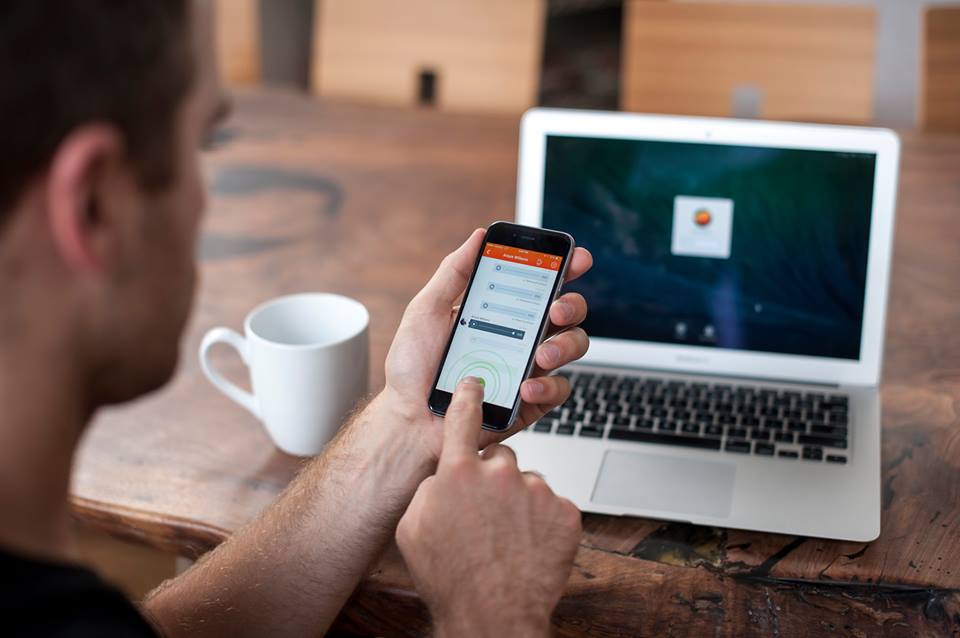 My best friend lives in Kansas, in the same town where we both grew up. I've known him since the last day of Kindergarten. Since leaving home for college, I have never visited without hanging out with him most nights I was back. That said, the lives of a guy in a small Kansas town and a resident of the east coast megalopolis are different enough that we have grown someone out of touch over the years.
That's changed in the last year, after he introduced me to an app called Voxer. Voxer is one of the leaders among a slew of messaging apps out there. On Voxer you can send photos and text, but it emphasizes voice messages.
'I've been saying for years that I hate the phone.'
"Voice dominates on our network. Over 60 percent of our traffic is voice," Irv Remedios, President of Voxer, told the Observer, during a recent phone call. 
Stay with me for just a few more sentences here.
We associate voice with phone calls and voice mail. Phone calls feel like purgatory and voice mails are tedious. I get it. Voice messaging is really different, though. It combines the best elements of a phone call (the voice itself and its expressiveness) with the best elements of texting (the fact that you can read it when you want to and reply when you get a chance to).
"We run our entire business on it," David Cohen, managing partner at TechStars, a technology accelerator, told the Observer in an email. "Voice particularly for business is just so much more nuanced."
"I've been saying for years that I hate the phone," Mr. Cohen wrote on his blog, in a post explaining why he's become a fan of Voxer.
I was reluctant to join Voxer. I thought texting was fine, too, but my friend in Kansas persuaded me. After a little while on the app, I was completely sold.
My buddy and I mostly talk about television. We watch all the superhero shows. In a prior age, if I wanted to talk to him, I'd have to call, wait while it rings, then go through the annoying salutations. "Hey dude, what's up?" "Not much dude, I'm good." "Cool man, cool."
No longer.
Now I can pop open the app, hit the record button and send him a message. "I was thinking I might not watch The Flash anymore but I heard there's a giant shark man on tonight." Done.
He can reply right away, or—as with texting—not, if he's hanging out with people or busy. We both get messages from each other that we don't listen to for hours, all the time. We get to it when we get to it. Yet we still get to have that quality of communication that comes from voice.
The messages are made as soon as we can speak them, without checking spelling.
And no one ever has to suffer through the ritual goodbye's or try to escape a phone call that's gone on too long.
The technical name for this kind of communications is "asynchronous voice." It is not, by the way, "voice-to-text," that function built into every device where you can speak and it somewhat ineptly translates your spoken words into a sentence resembling what you said. Asynchronous voice uses actual recordings, translated to your brain with ears, not eyes.
It's also not quite the same as Push-To-Talk (cell phone as walkie-talkie), a function once popular on some cell phones, before smart phones. That said, PTT was instantaneous. Messages went as people spoke them. Asynchronous voice lets you control when you want to listen.
Personally, I think voice messaging is so good that I wish Apple, Google and Microsoft would get together and develop standards so asynchronous voice could be a native standard across all mobile devices, one of the options users could choose, straight out of their contact list.
Voxer has had 10 million to 50 million downloads on Google Play alone, yet the only person I have ever communicated on it with is my friend in Kansas. I'm the last person to pretend I'm popular, but I have 1,230 contacts. Voxer automatically checks your contacts to see if they are on the app. Just 16 of my contacts show up, only eight of which I really know. I've sent a few messages, but they have never been picked up (suggesting that the app has since been uninstalled by those users).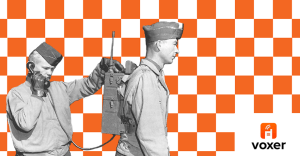 I'm not sure why others in my cohort in life appear to be reluctant to use Voxer, though it could just be that I'm using the wrong asynchronous voice app. HeyTell and Zello are two others that also have downloads in the multiple millions. On Android, Zello appears to be the biggest (this YouTube review makes it sound like it's a bit trickier to use due to its higher privacy bar).
Glide works in much the same way, with video, which has made it popular with deaf users.
Voxer was founded in 2007 by Tom Katis and Matt Ranney. Mr. Katis was a communications specialist fighting in special forces in Afghanistan, who got the idea for the app from his frustration communicating with multiple teams at once during a fire fight, according to an interview on TechCrunch.
Lately, Mr. Remedios explained, the company has seen a lot of growth in the education sector, where teachers set up what they call professional learning networks. It works sort of like spoken newsgroups. One teacher will talk about a lesson plan he or she has used and other teachers will reply with questions or comments, following the prompt. The company has not yet opened up this function to the public.
The company recently announced that users could make like Dick Tracy if they paired Voxer with a Samsung Gear S2. Apple hasn't made it feasible for the company to get on their device quite yet, according to a comment from the company below the post.