In the world of skateboarding, the word "pop" means to strike the board against the pavement to snap it upward. In the art world, "Pop" usually means Andy Warhol.
The Museum of Modern Art unites the two this week when it launches a line of limited-edition skateboards selling for thousands of dollars and decorated with some of Warhol's most famous images. They're introducing the pricey boards today (wed.) at Miami's Delano Hotel, all part of Art Basel Miami week.
The MoMA Design Store joined forces with The Skateroom, an organization based in Brussels that combines contemporary art with skate culture by reproducing art on skateboards, and with the Delano, which is celebrating its 20th anniversary.
'We're not selling art. We're selling functional skateboards, to which you can attach wheels,' said Emmanuel Plat
"We're not selling art. We're selling functional skateboards, to which you can attach wheels," said Emmanuel Plat, director of merchandising for MoMA Retail. "Hopefully people will put them on their walls as home décor, but skateboarders could actually use them."
The prize piece is a deluxe set of 32 skateboards, or decks, featuring all 32 of Mr. Warhol's Campbell's Soup Cans from 1962 — Pepper Pot, Chicken Noodle, Tomato — which are in MoMA's permanent collection. In an edition of 100, it's priced at $10,000, which seems like a bargain compared to the $15 million that MoMA paid for the set of paintings in 1996.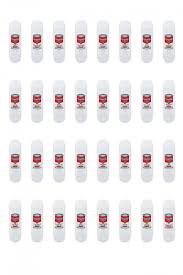 Next on the totem pole is Warhol Skateboard Triptych Gold Marilyn Monroe, featuring Gold Marilyn Monroe, another 1962 painting by the artist in MoMA's collection. Reproduced in sections on three decks, the edition of 100 sells for $2000.
"We started working with The Skateroom, a company that builds skate parks in developing parts of the world, last year by selling two of their Jean-Michel Basquiat skateboards," Mr. Plat, told the Observer. "Our customer response was very positive so we decided to select works from the MoMA collection and do our own decks."
The remaining five editions come from the Andy Warhol Foundation for the Visual
Arts, a partner in the project; but they are only available through MoMA at this time. Ironically, some of these editions feature guns, religious icons and car crashes—things that still dominate the news as much today as they did in the artist's time.
MoMA's immersive installation, which runs throughout the stylish, Philippe Starck-designed hotel—from the grand lobby and restaurant to pool cabanas and select rooms—and its pop-up retail shop are open to the public through December 6. However, a cocktail party to celebrate the launch on Wednesday night is private.