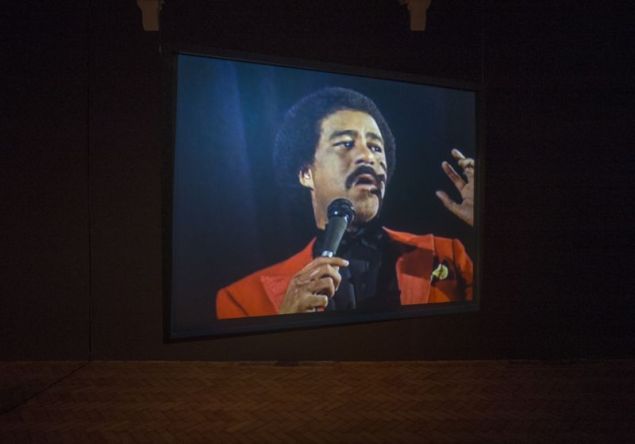 FRIDAY JANUARY 15
Opening: Glenn Ligon "We Need To Wake Up Cause That's What Time It Is" at Luhring Augustine Bushwick
The always prescient Mr. Ligon will present Live (2014), a silent seven channel video installation based on the 1982 film Richard Pryor: Live on the Sunset Strip. Using Pryor's physical humor as a starting point, Mr. Ligon removes all language in order to consider how meaning is elicited through the body.
Luhring Augustine Bushwick, 25 Knickerbocker Avenue, Brooklyn, 6:00 p.m. – 8:00 p.m.
Opening: Lari Pittman "Nuevos Caprichos" at Gladstone Gallery
Pittman pays homage to "Los Caprichos," a suite of etchings by Francisco Goya, with this exhibition of large-scale paintings, his first in New York City since 2011. Here Mr. Pittman addresses a broad range of social and political issues via an amalgam of painted vignettes, illustrating the brutality of humanity and the oppressive conditions of eighteenth century Spain. It's an odd combination that could just work brilliantly.
Gladstone Gallery, 530 West 21st Street, New York City, 6:00 p.m. – 8:00 p.m.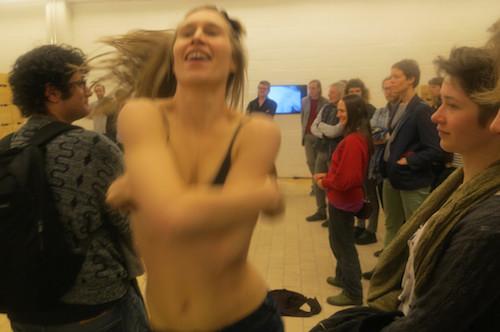 Performance: Mette Ingvartsen "69 Positions" at PS1
The sexual utopia sought in 1960s counterculture and experimental performance art is about to be reinvigorated by this choreographer, dancer and artist. Ms. Ingvartsen will examine various tropes of sexual performance, highlighting unresolved (some might say problematic) issues about sexuality within today's practices. In a sense, she will turn her body into a field for physical experimentation; authored by both her and her unpredictable environment.
PS1, 22-25 Jackson Avenue, Queens, 3:00 p.m.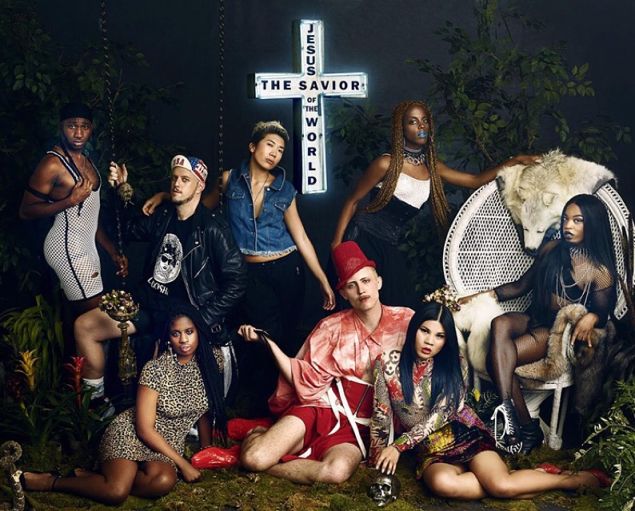 Opening: House of Ladosha "This is UR Brain" at Bruce High Quality Foundation
Bruce High Quality Foundation has moved to Brooklyn!  All of the collective's operations, including the school and gallery, have joined the BHQF studio space in Sunset Park. The Bruces are teaming up with the artist collective House of Ladosha for an ambitious and mesmerizing installation. The opening will be followed by TURN UP, a late night of performances, DJ sets and other action-oriented things.
FUG Gallery, 33 34th Street 6th Floor, Brooklyn, 8:00 p.m. – 10:00 p.m.
Opening: Andy Cahill and Gretta Johnson at SAFE gallery
A fresh idea: This brand new Williamsburg gallery features the work of two young painters but also a drawing room that showcases the drawing process for each artist's work. In addition, the two artists have chosen to collaborate on a few sculptural pieces. Cahill reanimates New Yorker cartoons while Johnson makes swirling graphic abstractions modeled on everyday objects like boots and jackets.
SAFE Gallery, 1004 Metropolitan Avenue, Brooklyn, 7:00 p.m. – 9:00 p.m.
SATURDAY JANUARY 16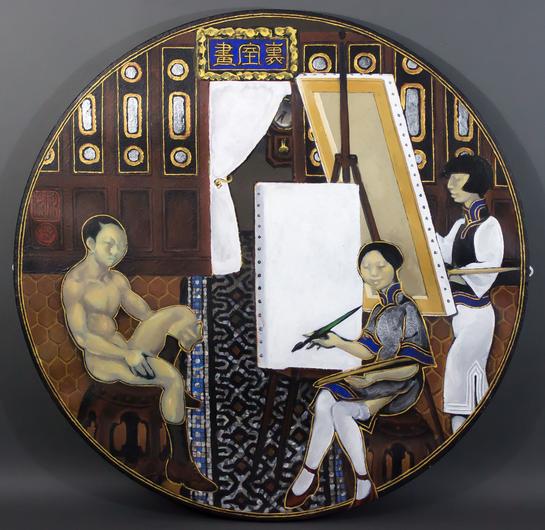 Talk: Friends of Martin Wong Tour with Dan Cameron at the Bronx Museum
Here's a real treat: Dan Cameron, former Senior Curator of the New Museum between 1995 and 2006, will be offering a tour of "Martin Wong: Human Instamatic Exhibition" at the Bronx Museum. Why Mr. Cameron, you say? Well, he happened to have co-curated the 1998 Wong retrospective at the New Museum in 1998, "Sweet Oblivion: The Urban Landscape of Martin Wong". Plus, the guy is a walking art dictionary, so this is very recommended.
The Bronx Museum, 1040 Grand Concourse, Bronx, 3:00 p.m.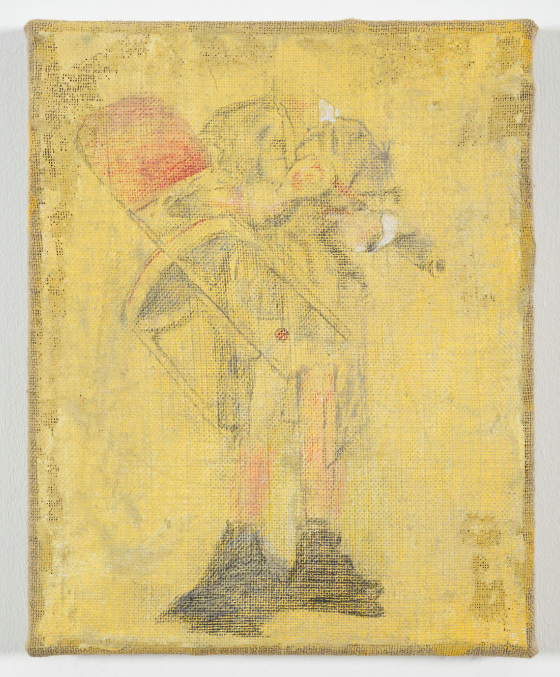 Opening: Ted Gahl "Hibernation Anxiety" at Retrospective
Painter Ted Gahl continues to push any and all stylistic boundaries, but with a practice that remains rooted in drawing. The artist takes his throwaway sketches—both recent and from his childhood—and uses them to structure both his large-scale and intimate abstractions. Mr. Gahl even delves into mixed-media, combining found objects and traditional art materials to make an array of unique and bewitching objects. If you're a fan of paint, this should be on your list.
Retrospective, 727 Warren Street, Hudson, NY, 6:00 p.m. – 8:00 p.m.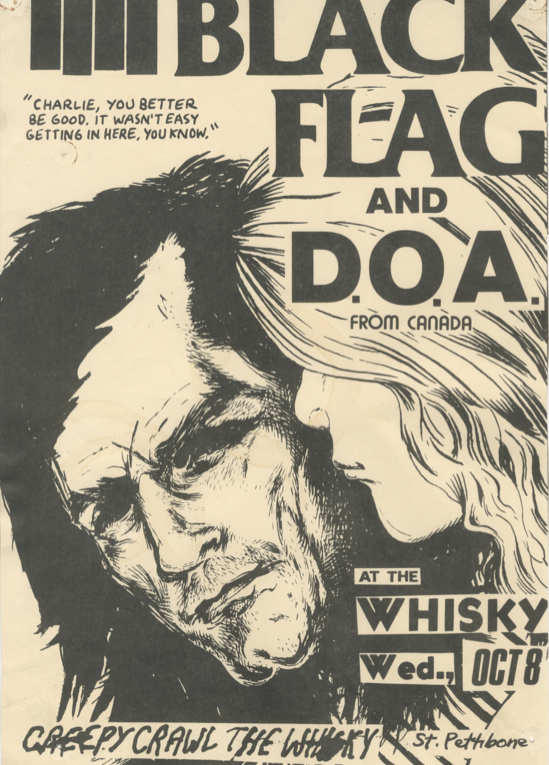 Opening: "Punk and Hardcore Flyers and Ephemera" at Printed Matter
This exhibition, curated by Johan Kugelberg, represents a period when music subcultures borrowed art forms from earlier counterculture makers (like the DaDaists and Situationists) to promote their own activities. The flyers range from the early 1970's to today, covering the glam rock and punk scenes of New York, Los Angeles, and San Francisco, as well as the garage rock and power pop revivals, American hardcore, English peace-punk, and industrial music scenes. Bands such as The New York Dolls, Black Flag, The Ramones are represented here, as well as lesser known bands like Crime, The Residents, and The Nuns.
Printed Matter 231 Eleventh Avenue, New York, 5:00 p.m. – 7:00 p.m.
SUNDAY JANUARY 17
Opening: "Active Ingredient" at Lisa Cooley
Alex Fleming has organized a killer show that appears to be on theme of work that introduces exciting and unpredictable materials into a variety of practices. The roster of hot artists includes Matt Adis, Felix Bernstein, Hannah Black, Joshua Brettel, Borden Capalino, Susan Cianciolo, Antonio Diaz, Ryan Foerster, Simon Fowler, Melanie Gilligan, Rachel Harrison, Marie Karlberg, Jacob Kassay, Rob Kulisek, Andrew Lampert, Colette Lumiere, Felipe Meres, Sadaf H. Nava, Natasha Stagg, Anne-Mie van Kerckhoven, Jennifer West, and Soma Wingelaar.
Lisa Cooley, 107 Norfolk Street, New York, 6:00 p.m. – 8:00 p.m.
Performance: "A Living Together" at Pioneer Works
If you like mixing art and music, then Red Hook is the place for you on Sunday. This monthly music series at Pioneer Works, presented by Found Sound Nation, resumes with an new multimedia collaboration exhibit that explores the nature of symbiosis in its various forms, curated by Nomadique. There will also be a concert on hand, starring Black Sea Hotel, Jonah Parzen-Johnson, Alpenglow, and Tenores de Aterue.
Pioneer Works, 159 Pioneer Street, Brooklyn, 5:00 p.m. – 9:00 p.m.