FRIDAY, JANUARY 29
Opening: "Irving Penn: Personal Work" at Pace Gallery
An icon of American fashion photography, Irving Penn worked for many years as a graphic designer for two of history's most influential magazine art directors—Alexey Brodovitch at Harper's Bazaar and Alexander Liberman at Vogue—before opening his own photography studio in New York in 1950. In 2013, Pace and Pace/MacGill galleries mounted a survey of Penn's commercial work. Now, the galleries are teaming up again to present an selection of his fine art photographs. The scenes and objects that caught Penn's eye include a surreal window display in an optician's shop, cigarette butts and ashes, nude dancers and animal skulls.
Pace, 534 West 25 Street, New York, 10 a.m.-6 p.m.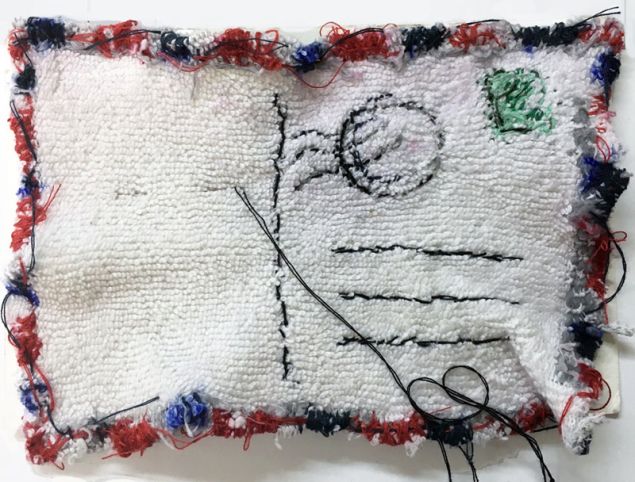 Opening: "Postcards from the Edge Preview Party" at Sikkema Jenkins & Co.
The organization Visual AIDS' 18th edition of "Postcards from the Edge," a group show and benefit featuring postcard-sized artwork, has some big names this year. The show features 1,500 pieces by artists such as John Baldessari, Kara Walker, Mark Bradford, Catherine Opie and John Waters, to name a few. Each artwork is going for $85 a piece. And since the artworks are anonymously displayed in the gallery, visitors will have to take their best guess at who did what. But, if you happen to buy a piece, you'll be told the name of the artist after you pay for it. Admission to the preview party includes two raffle tickets with the chance to win any postcard that evening.
Sikkema Jenkins & Co., 530 West 22 Street, New York, 6-8 p.m., $50
Talk: "Artists on Artworks: Peter Hristoff" at the Metropolitan Museum of Art
Artist Peter Hristoff, who is currently in-residence at the Met, takes visitors on a tour of his favorite works in the Art of the Arab Lands galleries, which include works from Turkey, Iran, Central and South Asia. Mr. Hristoff is a Turkish-born, New York-based artist who works in painting and printmaking and constructs traditional Turkish rugs. Some objects that will be discussed on the tour include: Garden Gathering, a 17th-century Iranian tile panel that portrays a gentleman in Western garb calling on a group of courtesans in a garden, a decorative woven panel used for lining a tent from 18th century India, and a Pakistani carpet adorned with imagery of trees.
The Metropolitan Museum of Art, 1000 Fifth Avenue, New York, 6:30-7:30 p.m., free with museum admission
Screening: "Shirley Clarke Shorts Program" at Museum of Arts and Design
This screening program is being done in conjunction with the exhibition "Eye on a Director: Shirley and Wendy Clarke," the first film retrospective of video artist Wendy Clarke and the work of her mother Shirley Clarke, an experimental filmmaker who made work during the 1950s and 1960s. For the "Shorts Program," the museum will show rarely seen short length films by Shirley, including her 1953 film, Dance in the Sun, featuring dancer and choreographer Daniel Nagrin, and the award-winning 1959 documentary Skyscraper, a 22-minute film about the construction of the iconic, aluminum-clad Tishman Building at 666 Fifth Avenue in New York. The latter is curiously billed as a "musical comedy."
MAD Museum, 2 Columbus Circle, New York, 7 p.m., $10
SATURDAY, JANUARY 30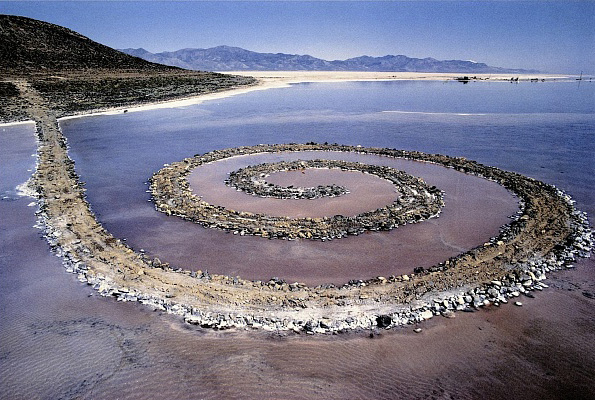 Screening: "Troublemakers: The Story of Land Art" at Nitehawk Cinema
Nitehawk Cinema's monthly art-themed film series will be showing the recent documentary Troublemakers: The Story of Land Art, which delves into the history of the avant-garde art movement which rose to prominence in the late-1960s and early-1970s. The film, directed by James Crump (his first film was the critically acclaimed 2007 Black White + Gray: A Portrait of Sam Wagstaff and Robert Mapplethorpe), features vintage behind-the-scened footage of projects in the American West by artists Robert Smithson, Michael Heizer and Walter de Maria, along with insightful commentary by curator Germano Celant, conceptual artists Carl Andre and Lawrence Weiner and gallerist Virginia Dwan, who financially supported and exhibited many of the most important earthwork artists of the era.
Nitehawk Cinema, 136 Metropolitan Avenue, Brooklyn, 11:45 a.m., $11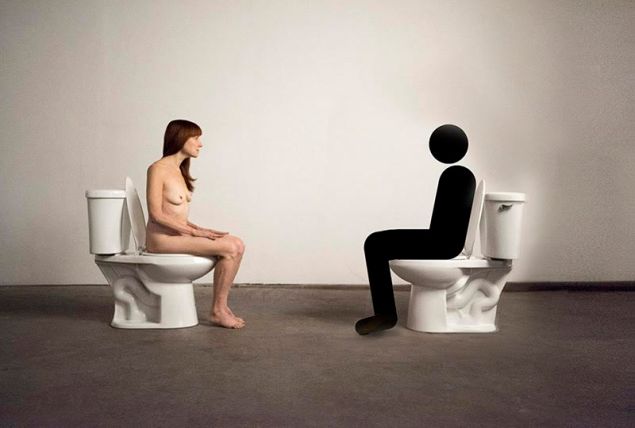 Performance: "Lisa Levy: The Artist Is Humbly Present" at Christopher Stout Gallery
In response to Marina Abramović's sensational MoMA performance The Artist is Present—wherein the artist sat stationary in a chair as museum visitors sat opposite from and gazed at her in the museum's atrium—artist Lisa Levy will amusingly mount another type of throne. Ms. Levy will sit atop a toilet naked and silently greet gallery goers, who will sit on another toilet opposite and have the opportunity to engage the artist in any particular way they choose (except for touching). In Ms. Levy's statement on the work, she says, "Ego and pretense has seriously fucked with the quality of work being made in the art world," but ironically adds, "mostly, I think it will be weirdly fun to be naked in public." If the artist makes it through the Saturday performance unscathed, there will be a repeat performance on Sunday.
Christopher Stout Gallery, 299 Meserole Street, Ground Floor Rear, Brooklyn, 1-6 p.m.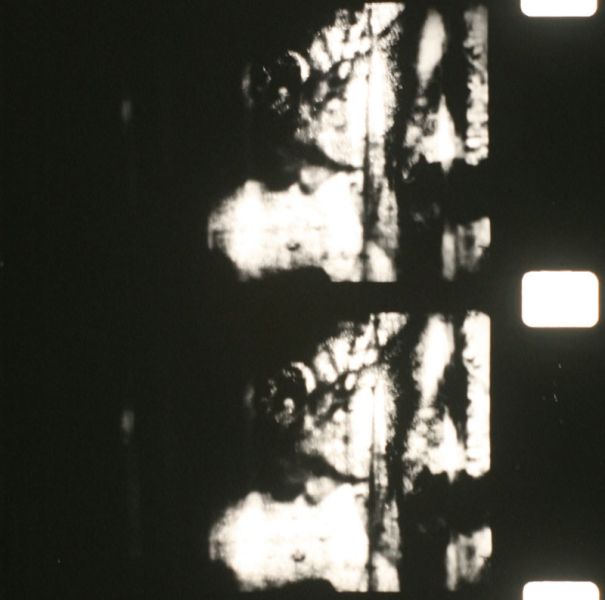 Performance: "Basement Performances, curated by John Zorn" at the Drawing Center
The latest in composer John Zorn's performance series will be a team-up between artist and filmmaker Raha Raissnia and artist and performer Panagiotis Mavridis. Ms. Raissnia is Iranian-born and known for her paintings, drawings, films and performances, while Greek-born Panagiotis Mavridis is best known for his map-like drawings, sound pieces and original musical instruments, which he makes by combining electrical and acoustical parts. The artists previously collaborated on Ms. Raissnia's project for the group exhibition "All the World's Futures" at the 2015 Venice Biennale.
The Drawing Center, 35 Wooster Street, New York, 7:30 p.m., $10, reserve ticket at BrownPaperTickets.com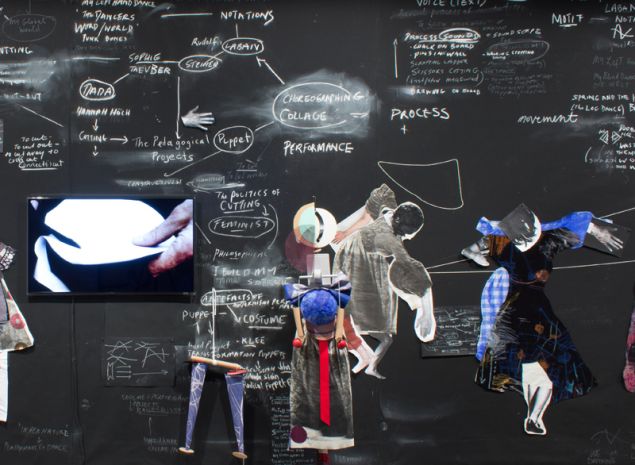 Opening: "Sally Smart: The Choreography of Cutting (The Pedagogical Puppet Projects)" at Postmasters Gallery
An Australian artist who has been exhibiting internationally for over 30 years, Sally Smart's "The Choreography of Cutting" at Postmasters will feature a giant, 30-foot long blackboard installation with notes on choreography, sound and costumes for a Dada-like performance. Ms. Smart has also made embroidered costumes by digitally cutting up photographs of historical garments that celebrated artists such as Henri Matisse and Sonia Delaunay created for the modernist dance company Ballet Russe de Monte Carlo.
Postmasters Gallery, 54 Franklin Street, New York, 5:30-8 p.m.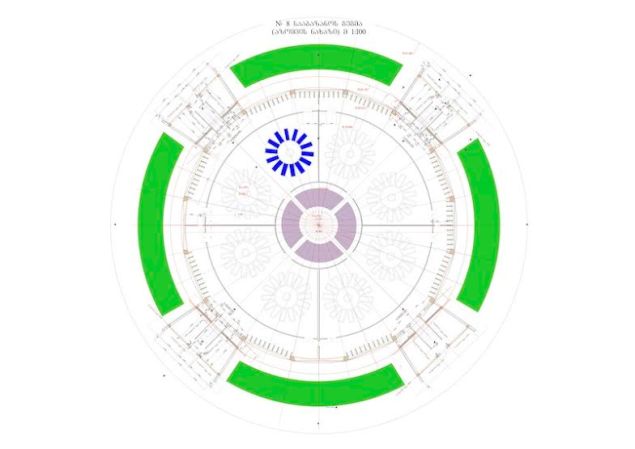 Opening: "Beyond Credit" at Art In General
To inaugurate Art in General's new ground-floor exhibition space in Dumbo, the 35-year-old nonprofit art center will present a group show of five artists from the country of Georgia, which was part of the Soviet Union until its breakup in 1991. Organized by Wato Tsereteli, founder and curator of the Center of Contemporary Art in the Georgian capital Tbilisi, the exhibition explores the crossroads between what an artist makes and the life they live. The show features site-specific projects by artists Thea Gvetadze, Mamuka Japharidze, Nika Machaidze, Nino Sekhniashvili and Gio Sumbadze, who are all highly regarded in Europe but still mostly unknown in the States.
Art in General, 145 Plymouth Street, Brooklyn, 6–8 p.m.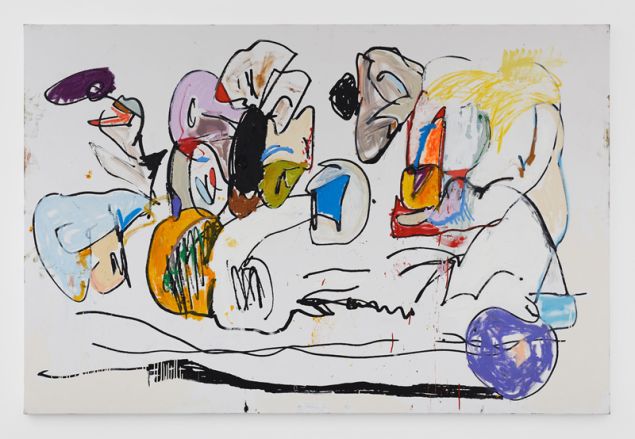 Opening: "Eddie Martinez: Salmon Eye" at Mitchell-Innes & Nash
This is the first exhibition by Brooklyn-based artist Eddie Martinez since he joined the gallery in 2015. Mr. Martinez makes large-scale canvases chock full of funky shapes and vibrant shades. For the eight paintings on view in "Salmon Eye," Mr. Martinez started with small sharpie drawings on paper, which he then enlarged and silkscreened onto the canvases, before adding line and color to their already lively surfaces.
Mitchell-Innes & Nash, 534 West 26th Street, New York, 6-8 p.m.
SUNDAY, JANUARY 31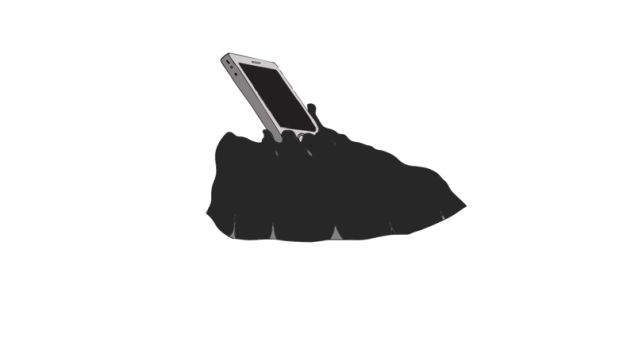 Talk: "Danielle Dean: True Red" at the Studio Museum in Harlem
A British-American artist of Nigerian descent, Danielle Dean makes videos, installations and drawings inspired by advertising, news and popular culture. Her 2015 video animation True Red takes the 2003 released Nike sneaker of the same name—notably marketed as the vampire (or vamp) sneaker—as its playful point of departure. In the short video, the Nike logo morphs into a bat and then blankets the shoe in blackness before it gets hit by an iPhone and is inexplicably transformed into a castle in ruins.
The Studio Museum in Harlem, 144 West 125 Street, New York, 1-2 p.m.