TUESDAY, JANUARY 12
Opening: "William Kentridge" at Marian Goodman Gallery
Following a critically acclaimed production of Alban Berg's Lulu at the Met and the presentation of his multimedia chamber opera Refuse the Hours at BAM's Next Wave Festival this past fall, William Kentridge is back in New York with two new multiscreen film installations. The eight-screen More Sweetly Play the Dance offers a silhouetted procession of musicians, dancers and people of all walks of life traversing a barren landscape like refugees. In a second gallery, the film Notes Toward a Model Opera makes fascinating use of the eight model operas of the Chinese Cultural Revolution, to present a Dadaist dance montage to the socialist anthem "The Internationale," interspersed with absurd slogans, torn maps and pages from Mr. Kentridge's notebooks on three screens.
Marian Goodman Gallery, 24 West 57 Street, New York, 6-8 p.m.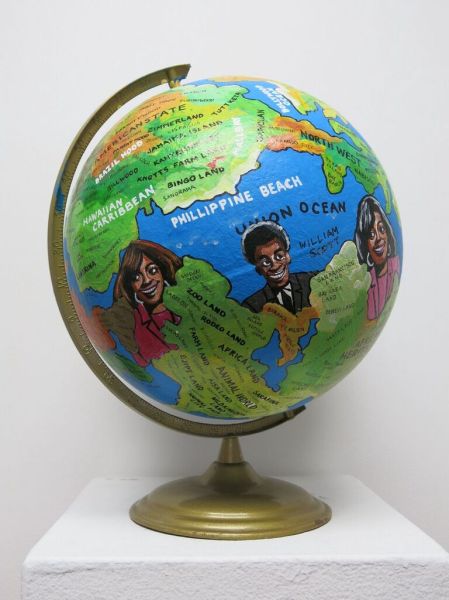 Opening: "Looking Back / The 10th White Columns Annual" at White Columns
Organized by New York art world insiders, this annual White Columns exhibition offers a look back at what the show's curator saw over the past year, whether in an exhibition, in the artist's studio or online or in a publication. The 10th annual show, curated by White Columns Director Matthew Higgs, features such diverse works as Yevgeniya Baras' abstractions on canvas, John Giorno's witty word paintings and William Scott's visionary views of socially marginalized communities, amongst work in a variety of media by 22 additional contemporary artists.
White Columns, 320 West 13 Street, New York, 6-8 p.m.
Opening: "Global/Local 1960–2015: Six Artists from Iran" at the Grey Art Gallery at NYU
Mixing work by pioneering Iranian modernists with emerging artists living in Tehran and elsewhere, this comprehensive exhibition offers a scholarly look at work by three generations of Iranian artists. Featuring some 90 works, 20 of which come from the Grey Art Gallery's permanent collection, the show's highlights include Parviz Tanavoli' symbolic paintings and sculptures that draw upon pre-Islamic sculpture and architecture for inspiration; Shiva Ahmadi's mythical landscapes of political conflicts informed by Persian miniatures; and Shapour Pouyan's ceramic and metal work sculptures that comment on war and power while riffing on traditional Persian architecture.
Grey Art Gallery at NYU, 100 Washington Square East, New York, 6-8 p.m.
WEDNESDAY, JANUARY 13
Project: "Nathaniel Matthews' Me with Cops at The Newsstand" at the Museum of Modern Art
In conjunction with the exhibition "Ocean of Images: New Photography 2015," MoMA presents a one-day showing of "Nathaniel Matthews' Me with Cops at The Newsstand." The presentation, which takes place in Italian artist Lele Saveri's reconstructed newsstand, offers a selection of images from Nathaniel Matthews' 2013 zine of the artist photographed with New York City policemen over a three-year period. The zine was one of Mr. Saveri's favorites when originally presented at The Newsstand, a zine-only shop that was temporarily located underground in the Lorimer subway stop in Brooklyn from summer 2013 until the end of January 2014.
MoMA, 11 West 53 Street, New York, 10:30 a.m.–5:30 p.m., free with museum entrance
Opening: "Pia Camil: A Pot for a Latch" at the New Museum
Following her successful presentation of "inhabitable paintings" in the form of wearable clothing that was given to visitors to Frieze New York last spring, Mexican artist Pia Camil returns to the city for a museum solo show with new projects that invite viewer participation. Work from her Espectaculares series offers a massive curtain stitched from found fabric with ceramic vessels and structural elements that viewers have to navigate, while a new sculptural installation invites visitors to exchange a meaningful object or work of art for previously bartered items that are displayed on a giant grid in the museum's lobby gallery.
New Museum, 235 Bowery, New York, 11 a.m.-6 p.m., free with museum entrance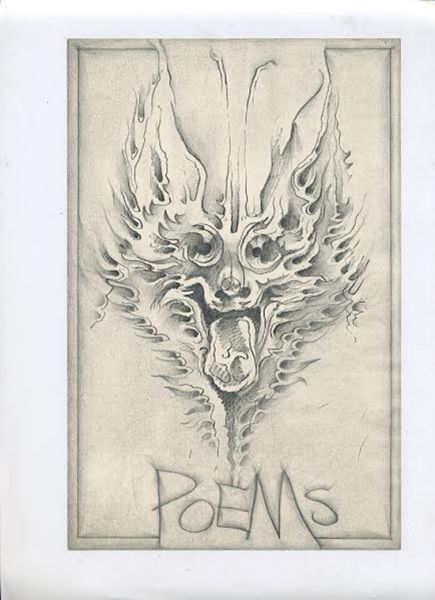 Screening and Reading: "Sewer Goddess: Readings and Inspirations from the Martin Wong Poetry Scrolls" at P·P·O·W
In conjunction with "Martin Wong: Voices," an exhibition of the artist's poetry scrolls, paintings, drawings, ceramics and publications that utilized diverse sources of visual and written language, the gallery presents a special video screening and readings of his poems. The program begins with Charlie Ahearn's rarely seen 18-minute video Portrait of Martin Wong, followed by readings from Mr. Wong's poetry scrolls, as well as new writing inspired by his unique persona and artwork. Readers include the novelist and poet Andrew Durbin, artist Juliana Huxtable, independent curator and Paper magazine Senior Editor Carlo McCormick and Yasmin Ramirez, co-curator of the retrospective exhibition "Martin Wong: Human Instamatic," which is on view at the Bronx Museum of the Arts through February 14.
P·P·O·W, 535 West 22 Street, New York, 6:30 p.m.
Performance and Talk: "Big Dance: Short Form" at The Kitchen
In celebration of its 25th anniversary, Big Dance Theater's new production Big Dance: Short Form presents the New York premiere of five short works along with a 15-minute improvised intermission party. The five pieces feature Annie-B Parson's innovative, amusing choreography to Tei Blow's edgy compilation of sounds and songs. The icing on the cake, however, is the final dance/theater work Goats, which is an irreverent take on Johanna Spryi's famous novel Heidi that also pokes fun at the process of writing and directing a performance piece. Stick around after the program for a post-show talkback with Ms. Parson and Paul Lazar, Big Dance Theater's co-artistic directors, that's moderated by The Kitchen Executive Director and Chief Curator Tim Griffin.
The Kitchen, 512 West 19 Street, New York, 8 p.m., $25
THURSDAY, JANUARY 14
Opening: "Flatlands" at the Whitney Museum of American Art
As part of the Whitney Museum's renewed commitment to be a "testing ground for new tendencies in art," the group exhibition "Flatlands" offers illusionistic paintings by five emerging artists. Mathew Cerletty contributes a hyper-realistic canvas of life in an aquarium; Jamian Juliano-Villani shows a surreal painting of a scantily clad woman, whose head resembles that of a duckbill platypus, holding a smoking bucket in a kitchen; and Caitlin Keogh presents a painting of framed theatrical props interrupted by jagged blue and red forms that are reminiscent of marks made by the Abstract Expressionist painter Clifford Still. Nina Chanel Abney and Orion Martin round out the promising group.
Whitney Museum of American Art, 99 Gansevoort Street, New York, 10:30 a.m. – 10 p.m., free with museum entrance
Opening: "Marcel Dzama and Raymond Pettibon: Forgetting the Hand" at David Zwirner
Two of David Zwirner's star artists came together to make drawings for a zine last summer and found the working relationship so fruitful that they continued to collaborate, producing more drawings and an expanded monograph of the project. Working in a method akin to the surrealist game of the exquisite corpse, where artists continued the drawn line of a colleague, Marcel Dzama and Raymond Pettibon exchanged drawings for one another to complete. The resulting works on paper have a playful, stream of consciousness look to them. Additionally, the project inspired a new, theatrical video work by Mr. Dzama, which features actress and comedian Amy Sedaris in multiple roles.
David Zwirner, 525 West 19 Street, New York, 6-8 p.m.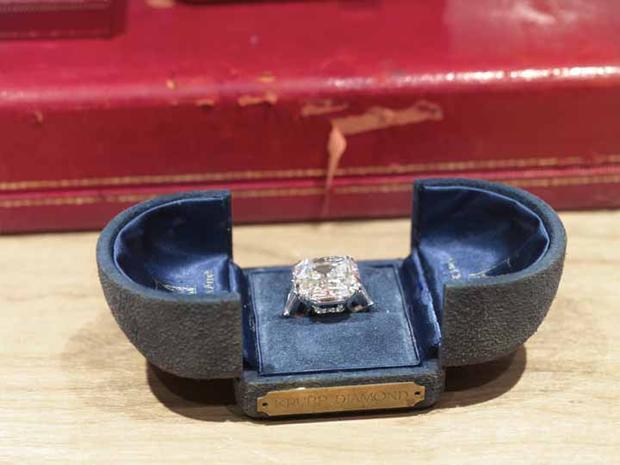 Opening: "Catherine Opie: Portraits & Landscapes and 700 Nimes Road" at Lehmann Maupin
For her first exhibition since joining the gallery last year, celebrated photographer Catherine Opie takes over both Lehmann Maupin spaces. In Chelsea, she shows new studio portraits of artists, writers and performers—including an iconic image of John Baldessari pensively emerging from a black background and an allegorical depiction of a shirtless Lawrence Weiner with a burning cigarette in hand—interspersed with blurry, abstract landscape photos shot in national parks. Further downtown, Ms. Opie offers a portrait of Elizabeth Taylor, metaphorically seen through the objects in her Los Angeles home, which the artist photographed over a period of six months. Ironically, she never met Ms. Taylor, who was hospitalized and died midway through the project. The resulting vast portfolio reveals a personal side of the actress that few people knew.
Lehmann Maupin, West 22 Street and 201 Chrystie Street, New York, 6-8 p.m.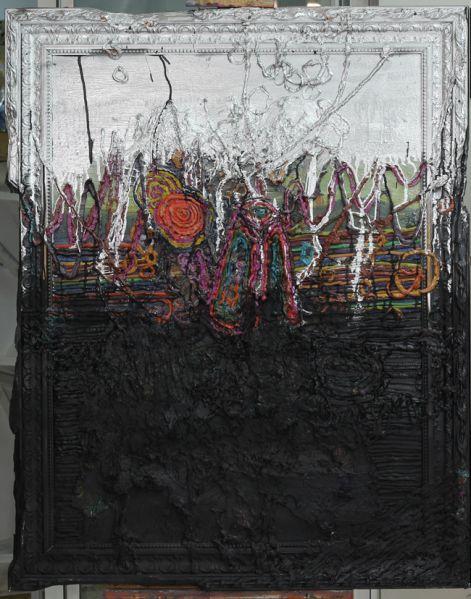 Opening: "Jigger Cruz: Smudging Dirty Little Touch " at Albertz Benda
Our initial viewing of the abstract paintings of Jigger Cruz in the booth of the Berlin art gallery Arndt at the Volta Art Fair last spring left us wanting for more—and now we are finally getting it. The Filipino artist's first solo show in New York presents several new, thickly painted, expressionistic canvases that are displayed in ornate frames. What makes them even more compelling is the way Mr. Cruz sometimes gouges the surfaces with scissors and sprays them with bright colored lines while chipping away at the frame with a saw to make paintings that look as though they have barely survived a natural disaster or war.
Albertz Benda, 515 West 26 Street, New York, 6-8 p.m.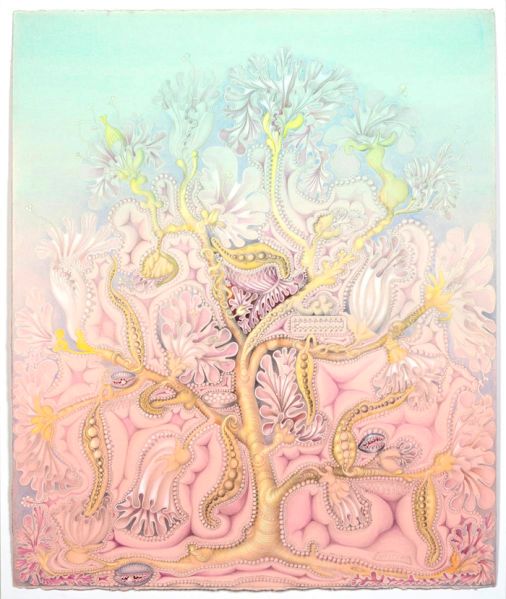 Opening: "Kinke Kooi: Preventing the Sharp From Being Sharp" at Sandra Gering
After five solo shows in New York over a fifteen year period at Feature, Dutch artist Kinke Kooi moves uptown to Sandra Gering for her first exhibition on this side of the pond since 2013. Presenting a new group of pale colored drawings that feature figures and plant life mixed with bulbous, beaded forms, Ms. Kooi creates a fantastical realm, which beautifully bubbles over with equivalent touches of feminism and eroticism.
Sandra Gering Inc., 14 East 63 Street, New York, 6-8 p.m.