TUESDAY, JANUARY 19
Opening: "Jeff Zimmerman" at R & Company
A celebrated artist and designer, Jeff Zimmerman makes lighting fixtures and sculptural objects from hand-blown glass. A master of his craft, Mr. Zimmerman's will show at R & Company for the fifth time, and will feature new works inspired by the fluid states of water, from drinkable liquid to frozen and crystalized solid. The show will include over a dozen pieces ranging from clear, star-shaped lamps to mirrored, cube-shaped translucent glass vases and stacked sculptures.
R & Company, 82 Franklin Street, 6-8 p.m. 
Opening: "Bradley McCallum" at Robert Blumenthal Gallery
An artist with a long history of exploring social injustice through art, Bradley McCallum presents two new bodies of work in his first show at Robert Blumenthal. A series of oval-shaped paintings depicting flag burnings, which the artist calls "fire" paintings, focus on political protest on a global scale. Meanwhile, he renders with uncanny realism brutal tyrants such as the former Serbian president Slobodan Milošević and Union of Congolese Patriots founder and convicted war criminal Thomas Lubanga Dyilo in haunting large-scale diptychs.
Robert Blumenthal Gallery, 1045 Madison Avenue 3A, 6-8:30 p.m.
Screening: Radio Unnameable at BRIC
Bob Fass' free-form radio program Radio Unnameable on New York's WBAI is hailed as a precursor to social media for its coverage of now-iconic 1960s social gatherings such as the Fly-In at JFK and Be-In in Central Park. The show was on the air for more than 50 years (and is still broadcasting), and Mr. Fass is now the subject of this dynamic documentary film by Paul Lovelace and Jessica Wolfson. Besides giving a voice to hippies, yippies and feminists, the radio announcer interviewed counterculture celebrities like Allen Ginsberg and Abbie Hoffman, while hosting remarkable studio performances by Bob Dylan, Arlo Guthrie and Carly Simon. Stick around after the screening for a panel discussion titled "Community Media in the Social Media Age," which will be moderated by performance artist Baba Israel.
BRIC, 647 Fulton Street, Brooklyn, 7 p.m.
WEDNESDAY, JANUARY 20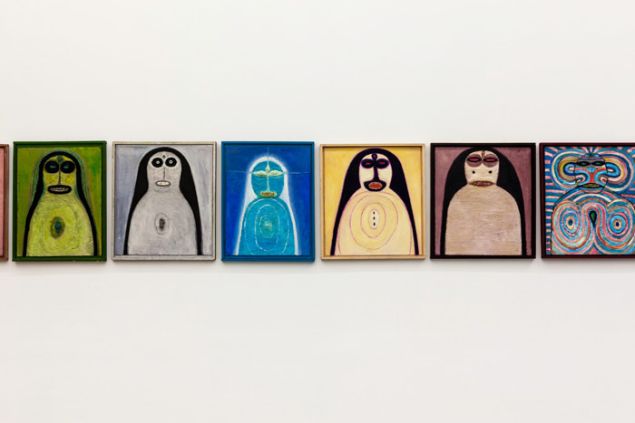 Talk: "The Shifting Center" at the Swiss Institute
This talk is presented in conjunction with the Outsider Art Fair, which takes place at the Metropolitan Pavilion January 21-24, and the Swiss Institute's visionary exhibition "Hans Schärer: Madonnas and Erotic Watercolors," on view through February 7. Moderated by artist and writer Chris Wiley, the panel includes Frieze magazine co-editor Dan Fox, Jewish Museum Deputy Director of Exhibitions and Programs Jens Hoffmann, Studio Museum in Harlem Assistant Curator Amanda Hunt and New Museum Artistic Director Massimiliano Gioni. Together, the panelists will attempt to answer what defines an outsider artist and lend insight to how institutions collect and exhibit outsider art today.
Swiss Institute, 18 Wooster Street, 7-8:30 p.m., RSVP to rsvp@swissinstitute.net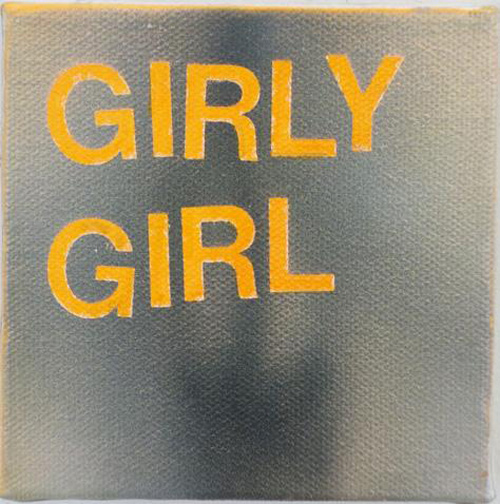 Opening: "Betty Tompkins: Women Words, Phrases, and Stories" at the Flag Art Foundation
An American artist who's not afraid to explore sexuality as subject matter, Betty Tompkins is widely known for her full frontal, monochromatic views of male and female genitalia and people engaged in sexual acts. Her large, grayscale paintings and drawings have the power to both shock and titillate, but that's not what she's showing here. This exhibition promises to be equally as provocative, however, as her more well-known work, and features 1,000 of Ms. Tompkins' smaller canvases consisting of descriptive words for women. Both flattering and vulgar, the language expressed in the paintings runs the gamut from commonly used words like "babe" to such street slang as "twat." And for the wordsmiths in the audience, there will be paper and pens for visitors to contribute their own words and phrases, which can be pinned to the wall.
The Flag Art Foundation, 545 West 25 Street, 6-8 p.m.
Opening: "The World in Play: Luxury Cards, 1430-1540" at The Cloisters
The Cloisters, a branch of the Metropolitan Museum of Art on the far end of the Upper West Side that specializes in art from medieval Europe, is presenting an exhibition of rare, hand-painted European playing cards from the late-Middle Ages. The show features the only complete and surviving deck from 15th-century Netherlands, known as "the Cloisters playing cards," as well as two partial decks made in Germany. The cards feature depictions of hunting scenes, and survived in good condition because they were most likely never used, but were coveted as collectors' items. A deck of 16th-century, hand-painted woodcut cards from the German Renaissance will also be on view, along with engraved and woodcut examples from Germany and tarot cards from Northern Italy.
The Cloisters, 99 Margaret Corbin Drive, Fort Tryon Park, 10 a.m.–4:45 p.m., free with museum admission
Opening: "Cheryl Donegan: Scenes and Commercials" at the New Museum
The exhibition "Scenes and Commercials" offers an overview of performance and video artist Cheryl Donegan's videos from the 1990s and 2000s, as well as recent paintings, fabric artworks and an installation she'll create during her concurrent residency at the New Museum. In her 1996 video Line, Ms. Donegan simultaneously riffs on Jean-Luc Godard's film Contempt (a spoof of Homer's Odyssey) and Barnett Newman's "zip" paintings, wherein Mr. Newman separated areas of color with line. Likewise, her 2000 work Whoa Whoa Studio (for Courbet) utilizes the artist's studio as a conceptual stage, drawing parallels between art making and infantile whims. The installation, titled Concept Store, will feature clothing, objects, videos and works on paper, as well as items sourced from eBay and the video sharing platform Vine, which the artist repurposes in works she describes as "refashioning the readymade."
New Museum, 235 Bowery, 11 a.m.-6 p.m., free with museum admission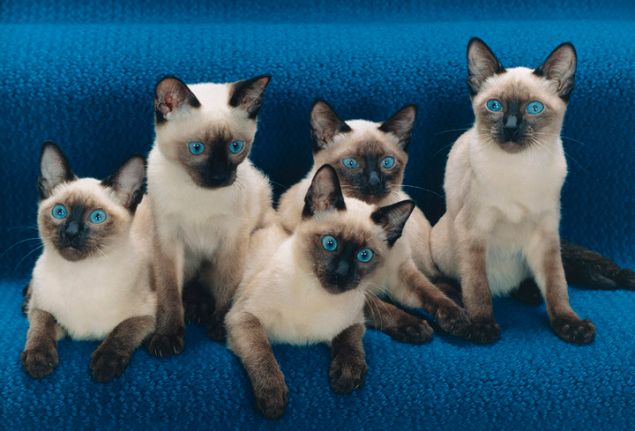 Book Signing: Walter Chandoha: The Cat Photographer at Koneko Cat Café
Known as "the godfather of cat photography," Walter Chandoha has been photographing lovable felines for nearly 70 years. Long before cat pictures began trending on the Internet, the photographer was documenting them for National Geographic, Life and other major magazines. His recent book, published by Aperture, features 50 of his greatest cat photos, and was featured on Vogue.com and The New York Times Magazines' best books of 2015 lists. Mr. Chandoha will be signing copies of his book at the Koneko Cat Café, which is billed as America's first authentic Japanese-style cat café—complete with an artisanal menu, artworks by celebrated artists and an outdoor cat garden with adoptable cats.
Koneko Cat Café, 26 Clinton Street, New York, 6-8
THURSDAY, JANUARY 21
Opening: "Betty Woodman: Breakfast At The Seashore Lunch In Antella" at Salon 94
A master of ceramic art, Betty Woodman exhibits a new body of work that combines 2-D and 3-D by displaying her clay vessels on shelves, mounted on paintings. In The Picnic she portrays the flattened perspective of dishes on a checkered tablecloth with black ceramic vessels placed to stand in front of the canvas, which rests on the floor rather than hanging on the wall. The 84-year-old artist adds some standalone glazed earthenware pieces and a wall assemblage of ceramic elements that simulate wallpaper in a show that's both sensual and smart.
Salon 94 Bowery, 6-8 p.m.243 Bowery
Opening: "Hard Love" at Martos Gallery
Organized by Barry Blinderman, an art professor and director of University Galleries at Illinois State University in Normal, Ill., "Hard Love" presents the works of 13 contemporary artists who explore romantic subject matter. John Ahearn's 1980 plaster-cast sculpture Luis and Virginia Arroyo captures a Bronx couple in an affectionate embrace. Deborah Kass' colorful 2008 canvas layers the devotional lyric "Daddy, I would love to dance" from the musical A Chorus Line over her appropriation of a Frank Stella concentric square painting. Meanwhile, critic and artist Walter Robinson paints a scenario straight out of a pulp fiction novel or TV soap opera with his new painting Randall and The River of Time and Aura Rosenberg takes us to the river's edge with her floor installation Dialectical Porn Rocks, a collection of creek rocks covered with erotic images from old porn magazines.
Martos Gallery, 540 West 29 Street, 6-8 p.m.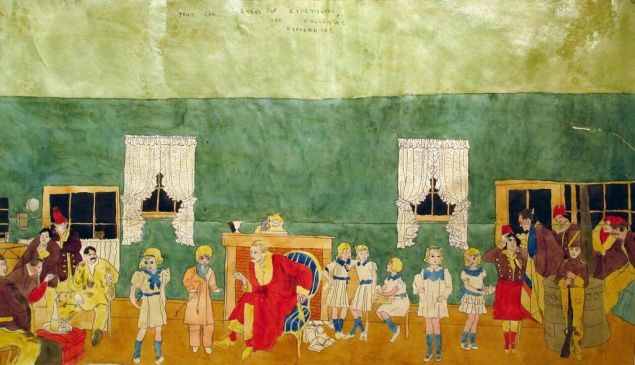 Opening: Outsider Art Fair at the Metropolitan Pavilion
The 24th edition of the Outsider Art Fair is bigger and more diverse than ever. The fair offers new and old works from more than 60 international exhibitors, and has moved to the Metropolitan Pavilion, where the booths will occupy one floor. This year, such revered Outsider Art galleries as Chicago's Carl Hammer, Andrew Edlin and Ricco/Maresca, from New York, and Philadelphia's Fleisher Ollman are joined by several mainstream contemporary art galleries, including Anne de Villepoix from Paris and New York's James Fuentes and Morgan Lehman. The fair also features the curated exhibition "Babel," organized by artist and independent curator Leah Gordon.
Outsider Art Fair, 125 West 18 Street, 6-9 p.m., Opening reception $50, Fri-Sun $20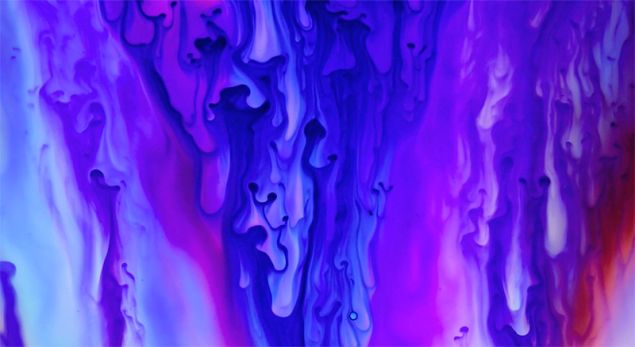 Screening: "An Evening of Expanded Cinema with Drippy Eye Projections" at Nitehawk Cinema
The evening takes its inspiration from the psychedelic projections of the Joshua Light Show, a liquid light presentation started by electrical engineer Joshua White in the 1960s to accompany live musical performances. At Nitehawk, Drippy Eye Productions, founded in 2010 by freelance illustrator Curtis Godino and artist Chaz Lord, creates its own live light show for the Brooklyn psychedelic pop band Worthless, with a mix of analog and digital projections.
Nitehawk Cinema, 136 Metropolitan Avenue, Brooklyn, 10 p.m.-12 a.m., $16