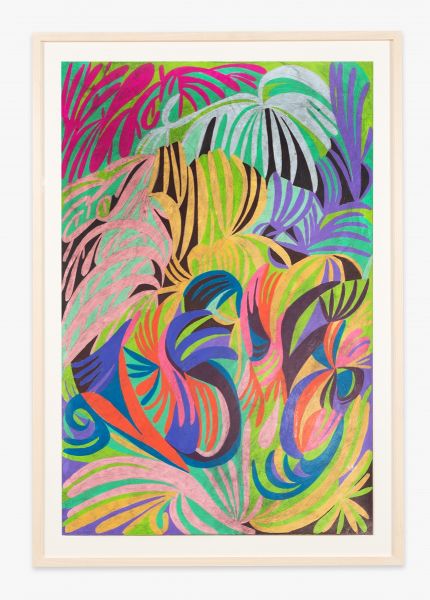 This much is fact: Los Angeles is a force to be reckoned with on the international art circuit. The proof is in the pudding. Major New York galleries have rushed to open up spaces out west, a list that includes Matthew Marks, Hauser and Wirth (and Schimmel), Team gallery, Maccarone and others, and the local art scene continues to grow in both strength and numbers. The city boasts top-notch institutions (LACMA), small cutting-edge museums (the Hammer Museum) and outstanding nonprofits (LAXART), plus one of the largest artist bases in the country. So it's no surprise that the city's art fairs have grown in scale and importance over the years as well. ALAC (Art Los Angeles Contemporary) has been considered the premiere west coast art fair for a few years now, and the quality at the 2016 edition should be as high as it's ever been. While every booth looks strong, we've highlighted five essential booths that you absolutely need to see.
Shane Campbell
One of Chicago, Illinois' top galleries will be flexing their prolific muscles this week with a heady mix of artworks from two fantastic LA-based abstract painters and one Chicago-based ceramicist whose renown continues to expand. Mimi Lauter's scumbly paint-on-canvas surfaces and densely hued shapes will undoubtedly make a fine counterpoint to Alex Olson's crisp, overlapping striations of paint. Then if you throw William J. O'Brien's beautifully gnarled ceramic vessels and figures, elaborately patterned felt works and delicate-yet-jazzy colored pencil drawings into the mix, you could be looking at one of the most talent-filled booths at this—or any—art fair. 
Cherry and Martin
One of LA's most beloved galleries is beloved for a reason: They show amazing artists. The two that Cherry and Martin have paired up for their ALAC booth aren't exceptions, and their respective styles should offer a delightfully odd-couplish harmony for visitors to muse upon. Mad genius Brian Bress will present more of his exquisitely orchestrated single-channel videos of costumed actors artistically creating in fully blind sculptural suits (meaning without the aid of sight) resulting in absorbing amalgams of chance wildness and coiffed composition. At the other end of the spectrum is the young artist Michael Rey, whose rigid Minimalist-inspired wall forms are softened by hand-textured layers of plasticine coated in both lurid and soft pastel colors. Another fair booth superbly handled by these crafty vets.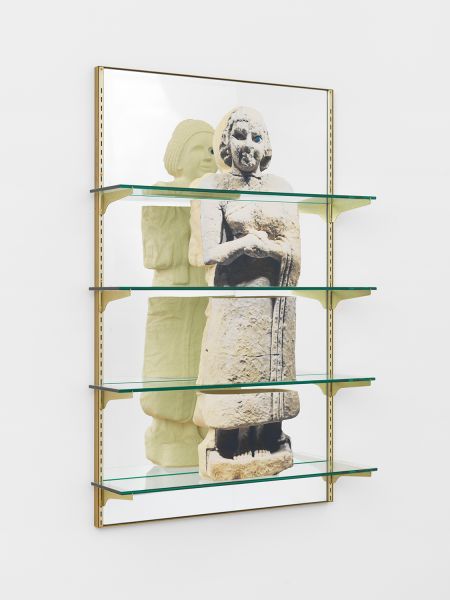 Feuer/Mesler
This gallery will bring one of the more intriguing combinations to this year's fair, pairing the newly discovered Loie Hollowell with the more established Ry Rocklen. A California native living in Queens, Ms. Hollowell has gained recent recognition for her tightly wrought, abstractions that evoke biologies both playful and systematic. Meanwhile, Mr. Rocklen found early success with a series of sculpture and furniture fashioned from accumulated trophy parts, but he also recently struck gold with a body of work that magically depicts items from the artist's everyday wardrobe in porcelain; a simple effect that sets off soft explosions in both the eye and mind. His latest works, double-sided investigations of ancient sculptures from NYC's Metropolitan Museum of Art, blend ceramics and photo imagery in order to give viewers a fresh perspective on these oft overlooked treasures.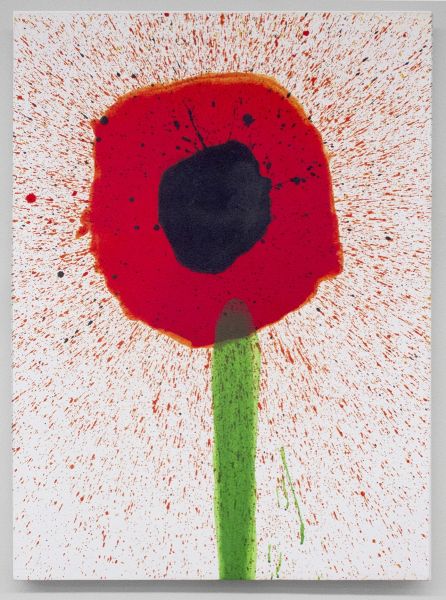 Brennan and Griffin
If you look closely, you'll see that this smart NYC gallery has a bit of a theme going in their booth: one artist is represented by faces and one by, well, the other end. The latter artist would be Keith Boadwee, who has created a beautiful abstract series of poppy paintings using only the force of his derrière to project paint onto the canvas (please don't ask me how.) As a far-out tribute/mockery of macho AbEx scatology, Mr. Boadwee's work is nothing if not unique, and yes, it's pretty too. On top of that, B&G will also bring the heavily stylized portraits of young NYC painter Heather Guertin, which mix the severe schematics of geometric modernism with a dollop of cartoon camp. The results are as uniquely beautiful as Mr. Boadwee's pointed process paintings, and together they should offer up a booth truly like no other at this fair.
Kayne Griffin Corcoran
LAs fairly new powerhouse gallery Kayne Griffin Corcoran is rolling the dice with a solo booth of sculptural works by young hometown Cal Arts grad Rosha Yaghami. Her vexing artworks combine found objects like corrective eyeglass lenses, corroded sewer pipes and rusted patio furniture with perfectly crafted resin, rubber or steel structures, all while tapping into the ideologies of historically important LA artists like John Baldessari and Ken Price. Based on what we've seen of the work, Ms. Yaghami appears to be a safe bet, and collectors will likely be tripping over each other to score one of these beauties. But whether you're a rabid collector or just an easygoing tourist, this is definitely the booth that will give you the most "LA" for your buck.