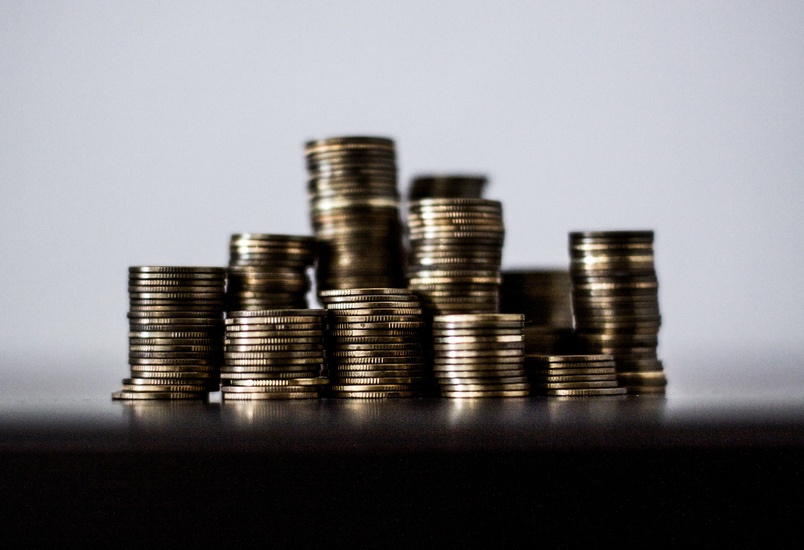 December payroll employment increased by 292,000, bringing the total job growth for 2015 to 2.7 million. While that's slightly below the 3.1 million jobs added in 2014, it's still the second-best year of job growth since the turn of the century. Let's take a look at how 2015 stands up.
1) Job Growth
This month the economy added 292,000 total non-farm (TNF) jobs, slightly above the 221,000 monthly average for 2015. Job growth has been consistently around 200,000 jobs per month on average since 2013, and while 2015 came in slightly below the average, the steady employment growth has brought the unemployment rate back down.
2) Unemployment
Speaking of unemployment, it's now held steady at 5.0 percent for the third month in a row, the lowest since April 2008. A certain amount of unemployment is healthy for an economy, because workers should feel confident leaving a job or entering the job market to look for work. We're close to what many economists consider the "natural rate" of unemployment, particularly since other measures of labor market slack have been falling. This month we saw the participation rate tick-up and if employment continues to grow that this rapid pace, we will likely see more workers coming off the sidelines and back into the labor force, leaving the unemployment rate steady for the foreseeable future.
3) Industry Growth
The employment gains this year were lead by Education and Health, Professional and Business Services, and Leisure and Hospitality industries. Over the year, those industries added 655,000, 605,000, and 419,000 jobs in 2015. Overall, industries did not fare as well in 2015 compared to 2014, but industries like Mining (which includes oil and gas industries beset by low prices for oil) dragged employment growth in 2015. Although, Government added jobs in 2015 building on its turnaround in 2014.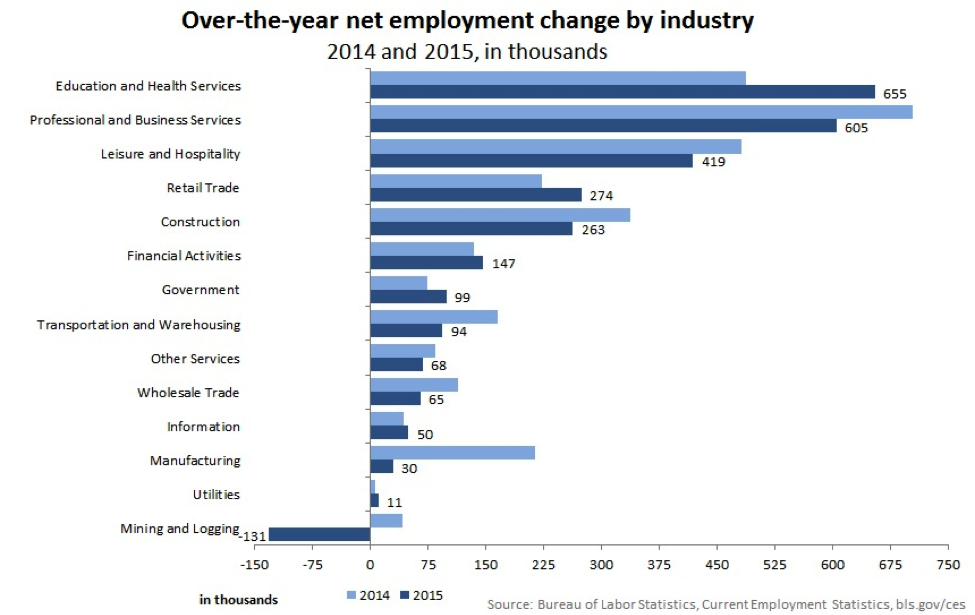 4) Wage Growth
2015 was one of the best years in wage growth. Over the year, average hourly earnings have risen by 2.5%.Compare this to 2014, 2013, and 2012 where wages grew at an annual rate of 1.8%, 1.9%, and 2.2% respectively. Since inflation has remained even lower, workers are seeing some real wage growth even if it doesn't feel like much.
5) The "Amazon Prime" effect on Holiday Hiring?
Every year we hear about the holiday hiring impacting the jobs numbers. The Labor Department adjusts jobs numbers for seasonal patterns to better observe the underlying trend, but sometimes it's interesting to look at the unadjusted numbers. One industry that jumps out when you do that is couriers and messengers (which includes companies like FedEx). Delivery companies typically begin staffing up for these jobs in October, peaking in December, but in recent years we've seen that seasonal pattern become much larger. The chart below shows the not seasonally adjusted fourth quarter employment change. As you can see, seasonal hiring in this industry has grown tremendously since 2009 as online retail shopping has become more prevalent.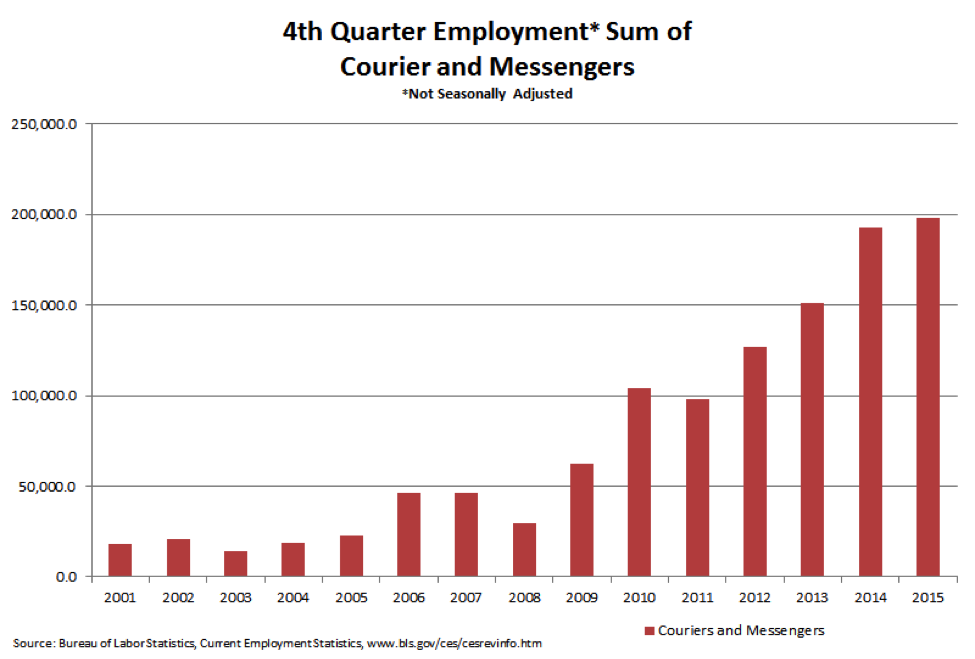 Harin J. Contractor (@harincontractor) & Charles Carson (@CharlesC1983) are former economic policy advisors to the U.S. Secretary of Labor.