Adidas announced today that their high-design label Y-3, helmed by head designer Yohji Yamamoto, is heading to space on the backs of Virgin Galactic astronauts and passengers in the first commercial flight to outer space. Y-3's Senior Director of Design, Lawrence Midwood, worked alongside Virgin Galactic's Head of Design, Adam Wells, to turn out a two-piece collection equipped to withstand an out-of-this-world trip.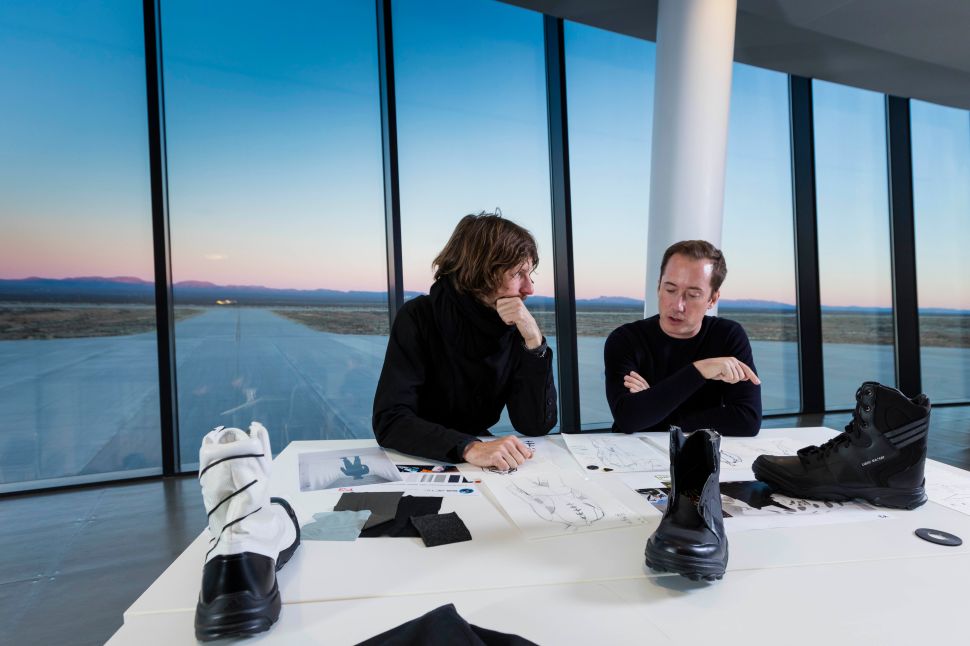 To celebrate the partnership, Y-3 unveiled the jump-suit and boot prototypes at Spaceport America in New Mexico, home to Virgin Galactic's "Gateway to Space" terminal. Ultimately, the finished products will take part in the inaugural Virgin Galactic journey slated for a tentative launch of 2017. Passengers are expected to range from thrill-seeking billionaires like Virgin's own Richard Branson to Leonardo DiCaprio, all of whom forked over $250,000 each for their seats aboard the rocket/airplane hybrid.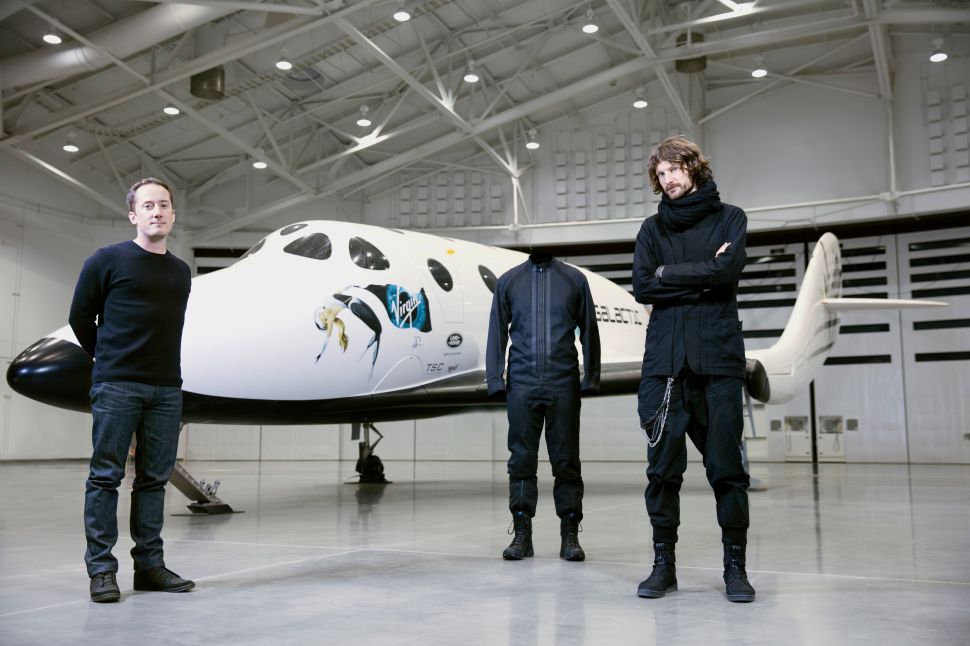 "To be honest the first three weeks were a tremendous block," Mr. Midwood said in a release. "It was very hard to get over the fact that for the first time you are actually designing something that professional pilots—and many professional pilots with 30-35 years of experience, very very serious people, very professional people—were going to use on a daily basis to do an extremely pioneering and mind-blowing thing." The designer was ultimately inspired by classical aviation suits with in injection of signature Y-3 futurism, an outfit that he admits would look "heroic." "It's not every day that you get asked to design a spacesuit and something that will change how we view life on this planet," he added. 
On the technical side, the flight-suit's origins were found in the shadowy depths of the "Futures" department at adidas. "We started to research and adidas has an innovation department which is called the Futures department," Mr. Midwood said. "They are responsible for creating new technologies and conceptually looking at garments and construction and we found a body of research that they had done into NASCAR and they had pages and pages of research about the best way to create a pattern and the best way to create a garment, and an all-in-one suit for sitting, which is obviously quite rare piece of information."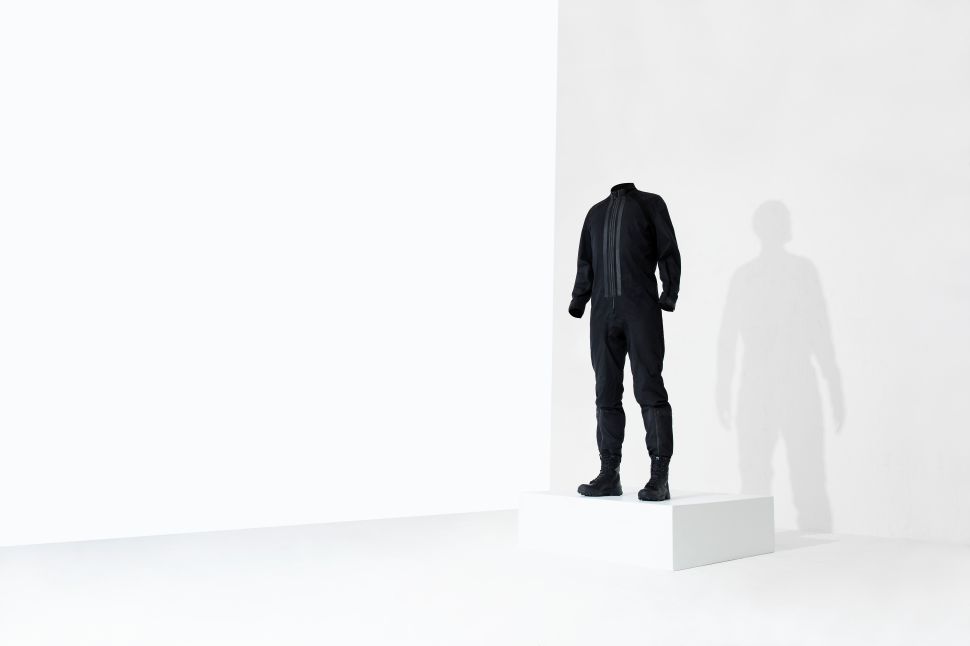 This resulted in a one-piece jumpsuit constructed with fire retardent Nomex Meta Aramid materials through a 3D engineered pattern, and a flight boot containing leather and Nomex materials featuring advanced structural details for tailored functionally. This includes an outsole with TRAXIONTM lugs for ultimate grip, and an adiPRENE heel insert for comfort and shock absorption.
These initial prototypes will go on to be fine-tuned in testing with Virgin Galactic pilots like Chief Pilot Dave Mackay, who was among the first to wear the gear. "The must-haves for our flight suit and kit are that it should be functional," he said. "Everything has got to earn its place so we don't want any ancillary, unnecessary pieces on our flight suit, or boots or helmets or whatever. So it's a simple, functional piece of equipment—lightweight, efficient, as well as protective; and again if it looks the part, and looks like a recognizable flight-suit, then that's good!"