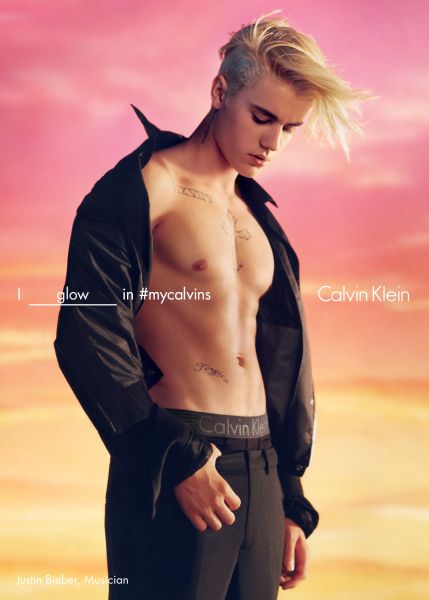 What do Justin Bieber, Kendall Jenner, Fetty Wap, FKA Twigs and Kendrick Lamar have in common? Surprisingly, that answer is Calvin Klein. These young talents that span creative fields are all the stars of the #mycalvins Call to Action campaign, where they announce to the world how they actually feel about their various Calvin Klein-designed items.
This is the very first ad campaign that combines each of the five labels under the brand's umbrella: Calvin Klein Collection, Calvin Klein Platinum, Calvin Klein Jeans, Calvin Klein Underwear and plain old Calvin Klein.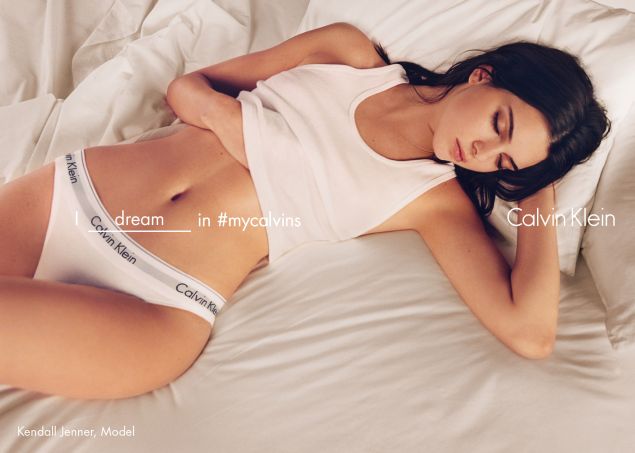 While the "What Do U Mean" crooner "glows" and "flaunts" in his Calvins, the Kardashian/Jenner spawn prefers to "stand tall," "dream" and "pose" in hers. Rapper Fetty Wap is "a star" when he wears the brand, while model-turned-actress Abbey Lee Kershaw eschews a shirt to be "free" in a pair of Calvin Klein jeans.
Not all of the models who posed for photographer Tyrone Lebon are famous, though. In addition to those dubbed as up-and-comers, such as model Saskia de Brauw and singer Sung Jin Park, a slew of random kids were spotted on the street and cast for these photos. Although, Mr. Lebon wasn't the only one who stepped behind the camera to capture this massive ad campaign. Similar to a "creative factory," he relied on a team of fellow lensman to help out, including David Sims, plus lesser-known talent such as Jamie Hawkesworth and Tobin Yelland.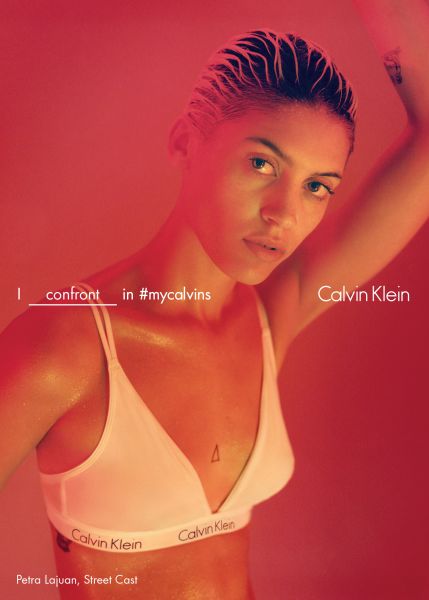 The brand is clearly targeting millennials with this campaign, which hones in on young individuals with staggering social media followings and plenty of first-name recognition, along with some people who are just plain pretty to look at.
Calvin Klein's CMO Melisa Goldie explained further: "Millennials reject labels when it comes to their own identities, and they want products that are personalized and individual…We have to recognize that people don't want traditional one-sided advertising anymore. Instead, they want to participate in campaigns that capture their imagination. With this campaign, we feel we have created something that truly illustrates the future of the brand, and captures the current youth culture zeitgeist."
Below are even more images included in the ad campaign, which will be presented in digital, print, mobile and outdoor advertising formats, across 26 global markets. Other formats of the ad will appear on the music streaming platform Spotify and through a project with Dazed magazine. And you can be sure that the hashtag #mycalvins will be splashed across Instagram and Twitter in no time.