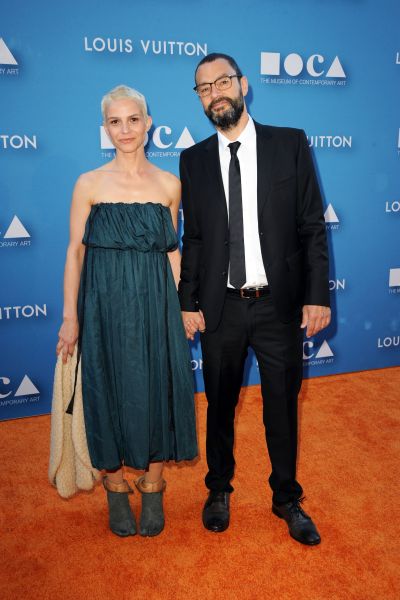 Los Angeles-based artist Ana Prvacki is displaying the most famous works of artists such as Marcel Duchamp and Jeff Koons at L.A.'s 1301PE gallery. But, the physical works aren't actually on view, only their silhouetted shapes cast as shadows on the wall make up the show. The artist is selling the shadows for 1 percent of the price the originals fetched at auction.
Writer Colin Gleadell reveals that historian and writer Michael Peppiatt is not only the owner of Francis Bacon's painting Two Figures, but that he plans to sell it at Christie's next month. The work is valued between £5-£7 million ($7.2-$10 million).
Artnews taps Andy Warhol Foundation founder Vincent Fremont as its new CEO.
Artist Tauba Auerbach will design a new curtain for the Vienna State Opera's 2016/2017 season.
In Ben Sutton's Crimes of the Art column, he reports archaeologists aren't too happy that Britain's Channel 5 has a planned TV series called Battlefield Recovery, which is essentially just a bunch of nonprofessionals digging up graves and battlefields in Europe to find rusted scraps. The consensus: grave digging is a big no-no.
A look at the reasons why Paris' first Biennial of Contemporary Arab World Photography is an important, and timely, event for the art world.
In The New York Times, critic Michael Kimmelman criticizes Governor Andrews Cuomo's proposed plans for a revamped Penn Station.