Last night Atelier Versace confirmed to the world that the athleisure craze has completely infiltrated fashion. The brand kicked off Couture Fashion Week in Paris with a lineup of intricate gowns that were all described as "athletic couture."
It makes sense; the haute couture range designed by Donatella Versace has always been all about showing off extremely toned bodies via curve-hugging silhouettes, daring cutouts and plunging necklines. For Spring 2016, bare skin was visible as ropes of Swarovski crystals held a panels of a dress together. Swaths of skin also peeked out between silicon bands.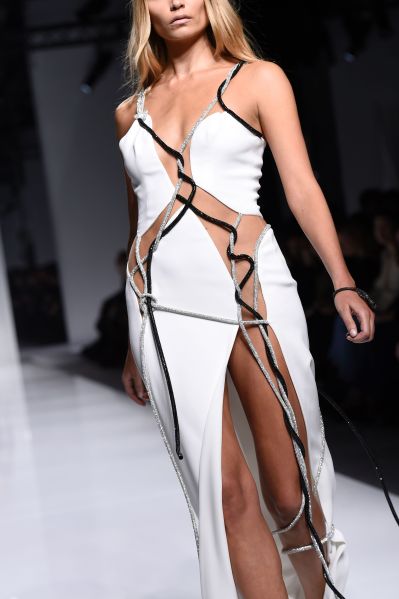 High fashion inspired by hitting the gym seems to be a funny concept. After all, how can a black tie gown have an athletic twist? But after seeing these creations worn by Gigi Hadid, Natasha Poly and Rosie Huntington-Whiteley, it does all make sense. As bands of elastic weave their way through a blue sequin minidress, it creates the image of extremely elevated workout gear.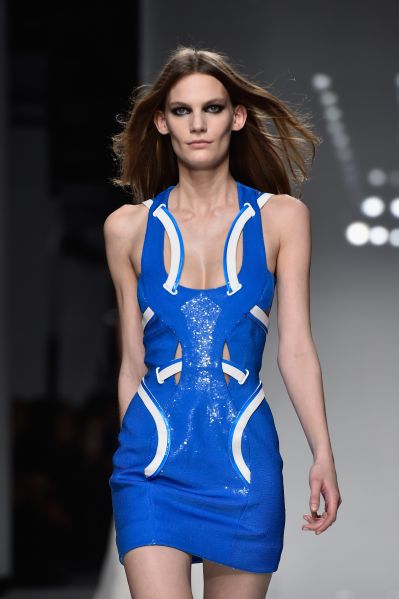 The colors were clearly sportif, with punchy yellows intersecting with black, racy oranges, whites and bold blues popping up throughout.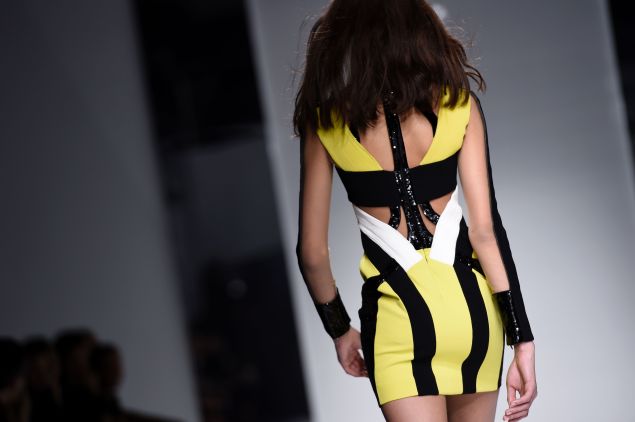 In certain designs, the sporty influence was extremely literal, like a white jacket with rounded shoulders and bold orange accents, including straps that allude to harnesses.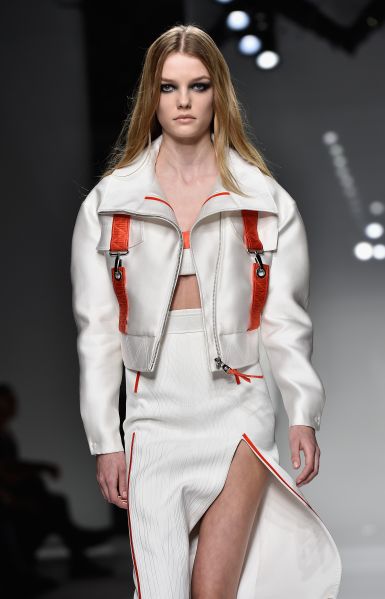 The audience at the show included a crew of top designers, such as Givenchy's Riccardo Tisci, Alexander Wang and Anthony Vaccarello. Singer Rita Ora was also perched front row, wearing an orange creation from the collection that graced the runway. However, it looked pretty unlikely that she would be able to do lunges in that dress, let alone break a sweat in it.
"I believe women can be powerful and achieve their dreams while also having great elegance and beauty," said Donatella Versace in a release about the couture range. "This is a collection for all women who walk their own path."