If you're looking for the ultimate baby shower gift, Balmain is coming to the rescue with their new children's line. WWD reports Olivier Rousteing and Balmain are launching a line for particularly on-trend youngsters in June, which will be found at Balmain boutiques and online. The line was inspired by tiny muse North West.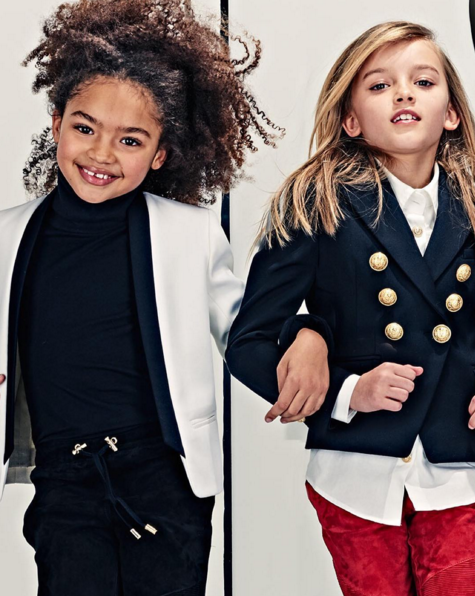 Of course the line already has a hashtag, so begin hunting for #BALMAINKIDS to see what Mr. Rousteing will offer. The children's 55-piece line is being previewed on the label's Instagram page, and thus far looks seem to be tiny versions of Kardashian favorites, as they're riffs on past runway shows.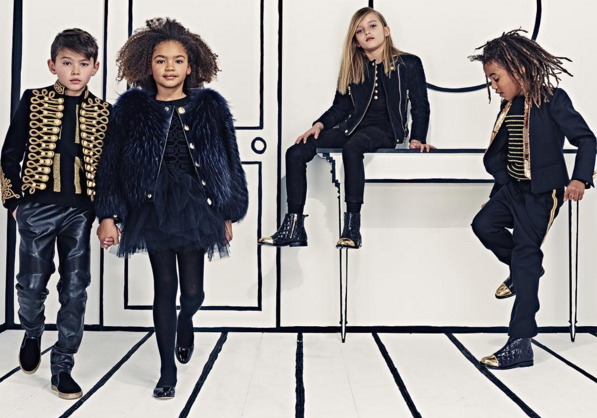 The line, which will be produced in-house, will be made for boys and girls ages six to 14. Only time will tell if particularly tiny Balmain fans will attempt to squeeze into the larger offerings. Retail prices will range from 190 euros, or $205, for a T-shirt to 5,500 euros, or $5,950, for a little black dress (which every woman, or child, should have in her closet). It's unclear if these chic offerings will be bought up as quickly as the H&M collaboration.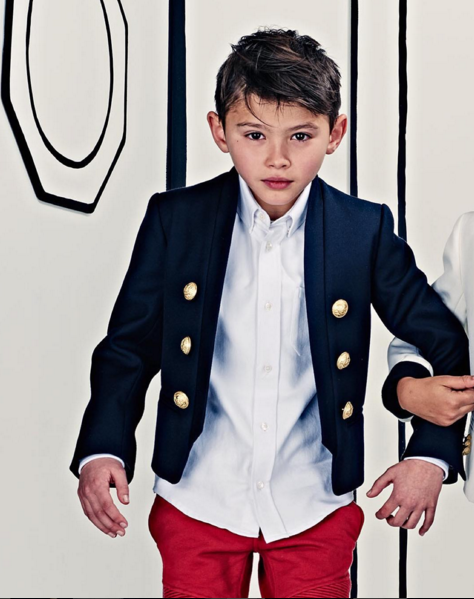 Hopefully the children wearing these little military jackets and furs won't dirty them with granola bars or juice boxes at that price point. After all, even the most fabulous uptown kids and stylish Park Slope dwellers might have issues navigating the jungle gym in skintight Japanese denim. Instead, they'll be forced to cling to their tablets and take Instagram photos their parents will then FaceTune.
The best possible pairing? No, not North West, who will obviously be an early adopter—Prince George and Princess Charlotte would be the ultimate coup when it comes to this new line, especially if they add leather and lace to their classic royal wardrobes.