Downtown girls, rejoice, because Barneys is returning to its old digs. A little bit of history: Barneys opened in Lower Manhattan in 1923, when Barney Pressman pawned his wife's engagement to open a small store. Now, it's making a triumphant return, only without the men's discount clothing that started it all. There will be no sale suits at this chic locale.
After Barney's worldwide expansion took place and the familiar Madison Avenue flagship was introduced, the downtown shop ceased to exist, but lived on in the fashion-forward's memories. The new and improved Barneys will reemerge in mid-February, returning to the same block where it began. Unfortunately, that means that everyone will have to wait until next December to see what fantastic window displays it inspires.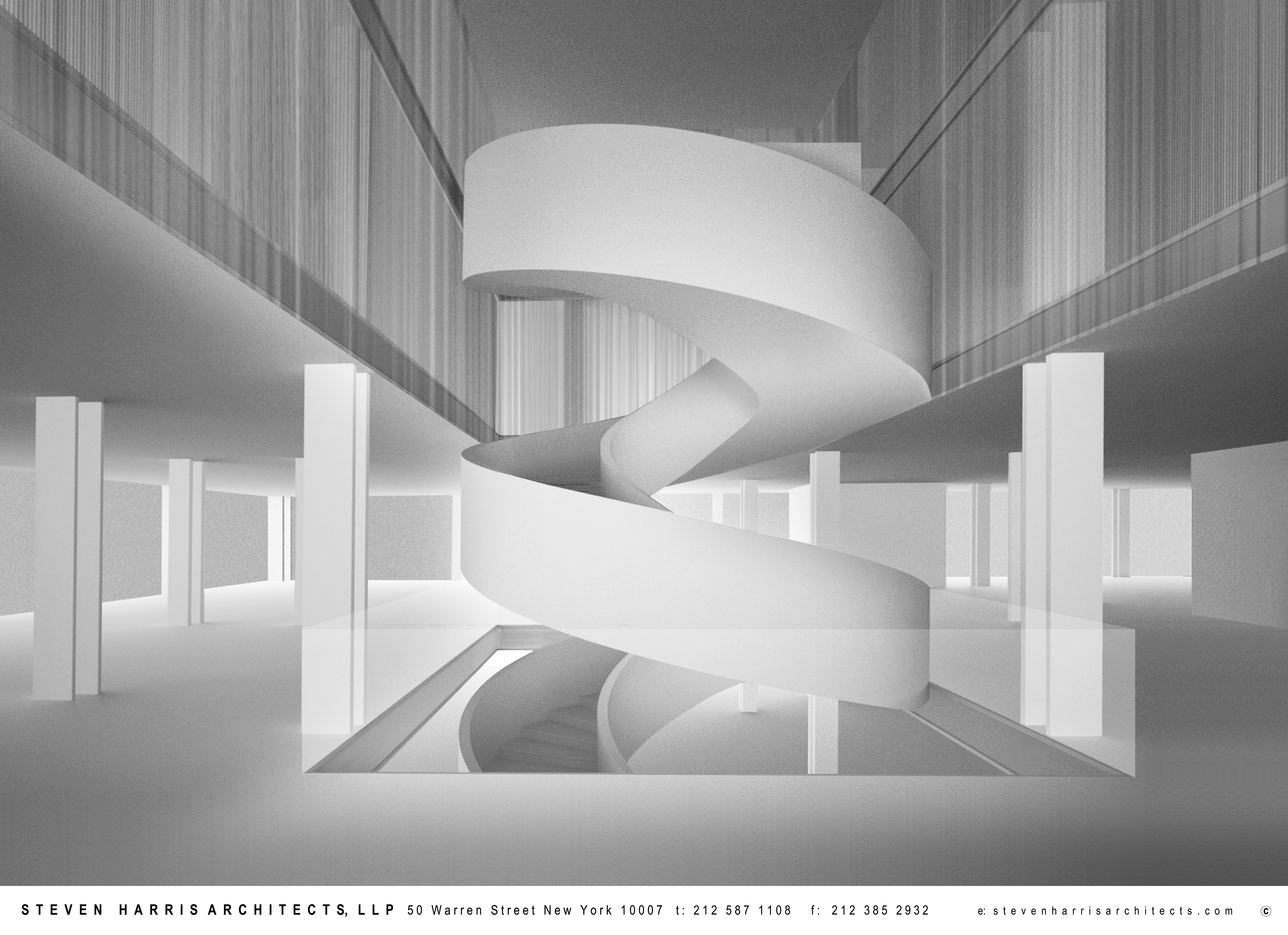 The new shop is designed by Steven Harris Architects and will be 55,000 square feet, which is a a serious departure from its original 500 square feet days. As a reminder of the past design, there will be a spiral staircase connecting the five floors. The space will include men's and women's ready to wear, launching with special capsule collections unavailable at other Barneys, from Alexander Wang, Proenza Schouler, Vêtements and Y-3 Sport. There will also be footwear, accessories, cosmetics and a Freds restaurant that will be more downtown hip than uptown chic, focusing on small plates and cocktails. The lower Foundation level will have cosmetics, skincare, fragrances and an appearance from Williamsburg's hot spot Blind Barber. For a more exclusive experience, there will be personal shopping suites.
The Madison Avenue flagship will remain the largest Barneys New York store, while the new Barneys will be entirely modern, focusing on technology and specialty services. It's all about fitting into the neighborhood and providing a curated assortment of luxury goods that downtown hipsters are destined to love.