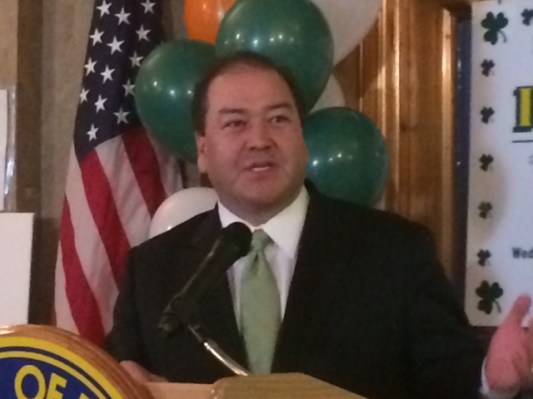 Following Senator Kevin O'Toole's (R-40) announcement that he will not seek reelection in 2017, Bergen Republicans will be clamoring to claim his office for themselves. So far, district assemblymen Scott Rumana and Dave Russo top the list of possible contenders alongside Passaic County Clerk Kristin Corrado and Wyckoff Mayor Kevin Rooney.
But one source close to the roiling Bergen County Republican Organization told PolitickerNJ that he believes former Assembly leader and former gubernatorial candidate Paul DiGaetano will be the candidate to watch as the GOP tries to maintain its hold by targeting the Senate seat. 
DiGaetano, a long-time insider name, ran for the gubernatorial nomination in 2005 and served in the Assembly from 1992 to 2006 and from 1986 to 1987. BCRO chairman Bob Yudin extended his hand to DiGaetano before the primary preceding O'Toole's eventual reelection in 2013, an offer he later rescinded.
Though DiGaetano is pursuing a campaign to unseat Yudin and take the chairmanship for himself, the source said not to count the former LD36 senator out now that O'Toole will be out of the picture. The source also mentioned Assemblyman Dan Russo (R-40) as a contender.
"He moved to Nutley on purpose, to get into the district," the source said. "It's either going to be Paul DiGaetano's, or Russo's.
"This is DiGaetano's seat to lose," the source added.
Reached for comment, DiGaetano said that it was still to early to say whether he will consider a bid for O'Toole's seat.