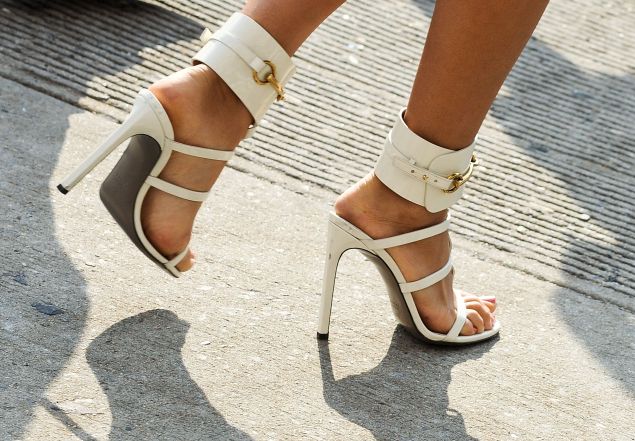 Last year, the French conglomerate Kering, which owns brands including Gucci and Brioni, sued Alibaba, alleging that the Chinese online retailer facilitated the distribution of fake products. The case highlights the ongoing struggle by retailers to curtail counterfeits. The International AntiCounterfeiting Coalition estimates the value of counterfeit and pirated products at $1.77 trillion.
But what if consumers could wave a scanner over a bag or bauble, which would beep if the product had indeed come from the company on its label but buzz if it was a knockoff from Nigeria?
A company called Blockchain Tech Ltd. [BTL] plans to provide that power to consumers and manufacturers. The company uses the block chain, the technology that undergirds bitcoin, to create a secure registry that can verify who owns luxury products. The block chain is a massive database with so many copies out there that no one can make a false entry. The system acts something like a passport, documenting the travels of a product: from the moment it rolls off the assembly line, to a store and then to its buyer.
"Rightful owners will have a code," explained Guy Halford-Thompson, founder of BTL, in a phone call with the Observer. "Each product will have a code. When they are matched up, they will authenticate with each other."
If someone wants to sell a gown once worn by Kate Winslet, for instance, the prospective buyer wouldn't have to take the seller's word for it. The block chain could verify it had belonged to Ms. Winslet.
The innovative security system will only succeed, however, if luxury manufacturers and retailers adopt the technology. BTL expects to roll out a deployment of its system this year and it is already "working closely" with a luxury brand, Mr. Halford-Thompson told the Observer.
"With the rise of the vintage fashion market, people really care about the stories behind the pieces," noted Gill Linton, CEO of contemporary vintage e-commerce marketplace Byronesque, who believes that BTL's service could prove useful. "All I want is for designers to date their clothes," she said. Comme des Garçons has been putting dates on their labels since the '80s, Ms. Linton noted, but the practice is not widespread—yet.
Please read about The Next Big…
Debut NovelistPodcast SaviorsOverdue MediumListening DeviceMarshall McLuhan or L. Ron HubbardRabbi