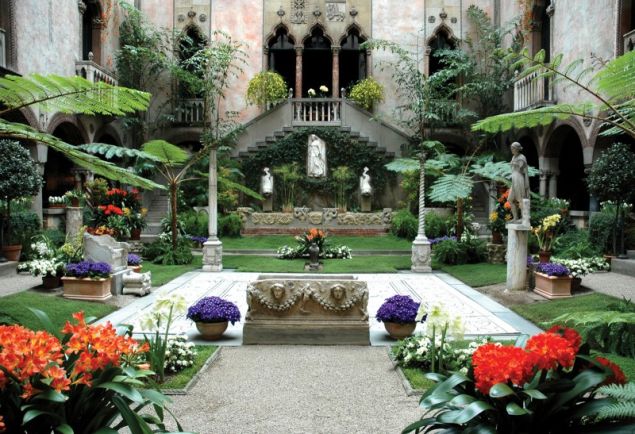 One of the primary suspects in the infamous Isabella Stewart Gardner Museum heist of 1990 has had his current prision term reduced. While he's not in prison for the heist itself, there are questions surrounding the reduction of his sentence for a 1999 armored car robbery; could it point to his cooperation in aiding the FBI to recover stolen art from the Gardner Museum?
Becky Benaroya has gifted 225 artworks and $14 million for a new gallery to the Tacoma Art Museum.
It turns out the Sotheby's acquisition of boutique art advisory firm Art Agency, Partners could have a real impact on the Dallas Museum of Art. One of the firm's principals is Allan Schwarztman, who has been an adviser DMA donor Howard Rachofsky's in the past. What's it all mean for Dallas? D Magazine has some thoughts.
Writer Andrea Scott spends some time with Joshua Roth, the head of United Talent Agency's new Fine Arts division.
On January 14 the Max's Kansas City Project will celebrate the 50th anniversary of the legendary NY club with a star-studded benefit concert honoring Lou Reed.
CNN lists the opening of the Palestinian Museum in the West Bank as one of its "9 Best attractions opening in 2016."
In The New York Times: Lego will no longer require customers ordering in bulk to justify their orders after it previously rejected a request from artist Ai Weiwei to use the blocks for his art, and Chilean architect Alejandro Aravena wins the Pritzker Prize.